Lou Holtz Quotes to Exhilarate and Motivate You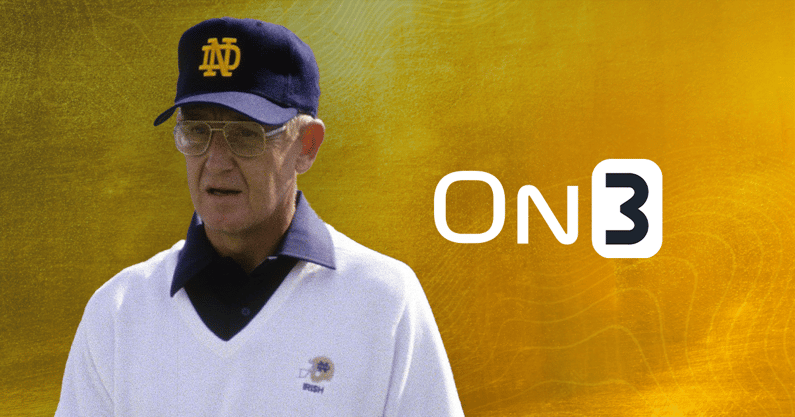 Notre Dame is a very difficult place to find consistent success, despite its extraordinary history. That's part of why Lou Holtz was the last coach to win a national championship at Notre Dame in 1988. There, he had inherited a slumping but proud program, completing a massive turnaround that Notre Dame fans are still sentimental about today. Before getting to South Bend, Lou Holtz had been a journeyman of a coach. It was 1969 when Holtz took the William & Mary job before he moved to NC State, the New York Jets, Arkansas and Minnesota before landing at Notre Dame. After retiring, he got restless, coming out of retirement to stabilize the South Carolina program.
Lou Holtz was known as being a great motivator and program builder before he moved on to a career in television. Here are a few of his best quotes.
10 Best Quotes From Lou Holtz
"If anybody shows anything but great sportsmanship through this game, you won't play the rest of the year. Not only that, you won't play the rest of your career here. After the game, if they want to fight in the parking lot, hell yeah. If they do fine. But, I will tell you, you've got an afternoon to play and a lifetime to remember. But, you do me one favor, you save Jimmy Johnson's ass for me."
"No one has ever drowned in sweat."
"It's not the load that breaks you down, it's the way you carry it."
"Poise is just having confidence in yourself and what you're doing."
"When all is said and done, more is said than done."
"Never tell your problems to anyone. Twenty percent don't care and the other 80% are glad you have them."
"If you burn your neighbor's house down, it doesn't make your house look any better."
"Adversity is another way to measure the greatness of individuals. I never had a crisis that didn't make me stronger."
"Don't ever promise more than you can deliver, but always deliver more than you promise."
"You're never as good as everyone tells you when you win, and you're never as bad as they say when you lose."
Inspirational Quotes From Holtz
"There's only one way you get respect and that's by looking somebody in the eye for 60 minutes, got out there hitch up your trousers and say, 'Hey, baby, here I am now. Let me see you run through me now. Let me see you show some disrespect for me when I'm nose on your nose. Let me see what you think of me now that my face is to you.' You talk about respect."
"Ability is what you're capable of doing. Motivation determines what you do. Attitude determines how well you do it."
"I can't believe that God put us on this earth to be ordinary."
"Life is 10% what happens to you and 90% how you respond to it."
Don't be a spectator. Don't let life pass you by."
Leadership Quotes From Lou Holtz
"Never attack the performer, attack his performance."
"I never learned anything talking. I only learn things when I ask questions."
"The way you motivate a football team is to eliminate the unmotivated ones."
"I follow three rules: Do the right thing, do the best you can, and always show people you care. You've got to make a sincere attempt to have the right goals, to begin with, the go after them with appropriate effort, and remember that you can't really achieve anything great without the help of others."
Funny Quotes From Holtz
"We need more Williams and less Marys."
"God did not put Lou Holtz on this earth to coach in the pros."
"My first assistant-coaching job in football was at William & Mary in 1961. The pay wasn't much, so to get $300 more per year, I agreed to coach the golf team."
"If he's got golf clubs in his truck or a camper in his driveway, I don't hire him."
Team Attitude Quotes From Lou Holtz
"The man who complains about the way the ball bounces is likely to be the one who dropped it."
"If you're bored with life, if you don't get up every morning with a burning desire to do things, you don't have enough goals."
"How you respond to the challenge in the second half will determine what you become after the game, whether you are a winner or a loser."
"Winners and losers aren't born, they are products of how they think."
Success Quotes From Holtz
"You'll never get ahead of anyone as long as you try to get even with him."
"Successful people will always tell you you can do something. It's the people who never accomplished anything who will always discourage you from trying to achieve excellent things."
"You were not born a winner. You were not born a loser. You are what you make yourself be."
"Without self-discipline, success is impossible, period."
"It's good to be successful, but it's great to be significant."