Louisville transfer Noah Locke commits to Providence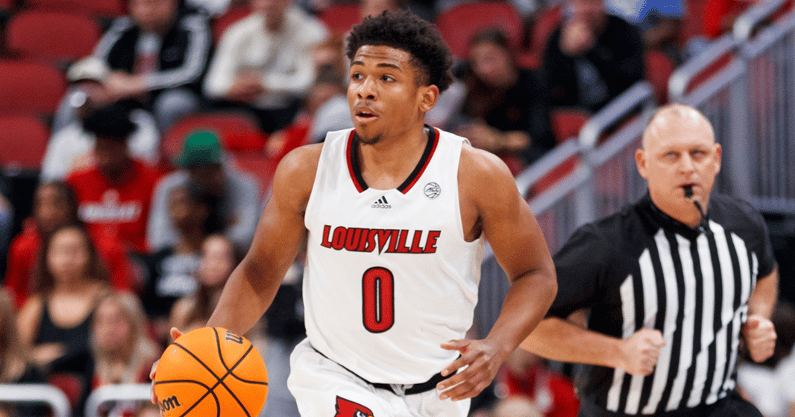 Louisville transfer Noah Locke has committed to Providence, he told On3 on Friday.
The 6-foot-3 Baltimore native shooting guard averaged 9.6 points, 2.3 rebounds, and one assist during his lone season at Louisville. Prior to playing with the Cards, Locke spent three seasons at Florida. In his junior year with the Gators, Locke averaged 10.6 points, 2.4 rebounds, and 0.7 assists per game.
"I chose (Providence) because I felt like Coach Cooley would put me in the best position for me to reach my goals," Locke said to On3. "I feel like this year would be a big year for me and Providence is a great place for me to succeed. I think that there is a lot of opportunity there and their staff has been showing major interest in me since high school so I know that will be true to their word."
The Friars are coming off a 27-6 season where they finished 14-3 in Big East play, ending the year first in the conference.