Mack Brown Quotes About Football and Life to Inspire You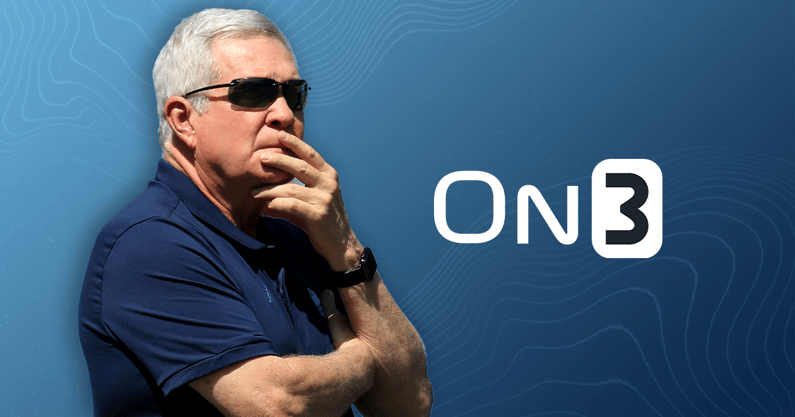 It should be a lot easier to win at Texas than everyone makes it seem, but at a certain point, you have to accept it's not easy to win at Texas in the 21st century. Despite the challenges presented by being the head coach at Texas, Mack Brown still won a national championship on the Forty Acres. He retired a legend in Austin, coming out of retirement in 2019 to turn the North Carolina program around, again. In his second season, during his second stint at North Carolina, he made the Orange Bowl. That's a pretty good turnaround job for a school that consistently struggled before he got there.
An insanely quotable and jovial coach. Mack Brown uses a quick tongue to help recruit to his teams. Here are a few of his best quotes.
10 Best Quotes From Mack Brown
"Don't let this (playing football) be the best thing that ever happens in your life. Maybe it'll be the best sports event, but don't let it be the best thing. Make sure you're a better father than this today. Make sure you're a better husband than this today. Because this goes away… It's a game."
"I don't think you ever silence critics. They'll be critics in the morning. That's part of the deal."
"A year and a half ago, there were people who questioned whether Vince Young could be a major college quarterback."
"What Penn State has allowed Joe (Paterno) to do is unusual. They've allowed him to hang in there through some tough years and just shows you that consistency is really, really important in college programs."
"When you take a devastating loss, it can wear on you. I do think that'll be their point for this week. That was such a huge game for them last year and they let it slip."
"What a fun week for us, for Ohio State and for college football. It is unusual anymore to have matchups like this out of conference."
"You continually look at what you need to do to make people accountable."
"Secondly, I challenged our fans to buy-in. People said fans aren't coming to the games. I said, 'C'mon, fans, you want to be a good football program, you have to be a good fan base.'"
"There are a lot of rewards for winning, and one that you dream about is to get a national championship ring. They've had trips to the White House, some have been on Oprah and the celebration was wonderful, but this pretty much puts closure to last year's team."
"Let's shut it up and kick it off and let people enjoy the game. Hopefully, both teams will play well enough that the game lives up to the hype because sometimes they don't."
Inspirational Quotes From Brown
"Right there I told the defense, 'You stop this and we're going to win the national championship.'"
"Let 'em talk…That doesn't matter. We'll show up Saturday."
"One of the things an undefeated team has to do to stay undefeated is handle this. And if you don't handle it, you're not one of the best teams in the country."
Leadership Quotes From Mack Brown
"I own the restaurant. There are a lot of cooks, waiters and waitresses in this restaurant. They worry about their problems. I worry about all the problems."
"Three years ago I would have said, 'Tell me why I owe you one?'"
"You can't trust your players. You can't trust your coaches."
"So if it doesn't help us recruit, I'm not going to do it."
Funny Quotes From Brown
"Most players don't mind drug testing once they realize they don't have to study for it."
"You know your life is different when the first call you get in the morning is from President Bush at 6 o'clock and (my wife) Sally asked me if I was awake and wanted to take it. I said, 'I think so.'"
"If we won a game, I'd let someone hit me in the face with a frying pan… I don't care"
"Somebody asked me if we win the national championship and he leaves, what will I do? I will kiss him. That hasn't happened yet."
Team Attitude Quotes From Mack Brown
"At times, we didn't even play that good. But we played hard, and we played with confidence."
"When we got up to 60 points with five minutes left to go in the third quarter, and with what some of those kids have been through the last week, I thought we needed to get the game over with as soon as we could and let them get home and not try to ruin their season. Some of those kids haven't heard from all of their family members."
"We're hoping that maybe because we have inexperience at quarterback it will make everybody else step it up more."
"I don't think we gave the opponent respect… I think that is the worst thing that can happen to a coach."
Success Quotes From Brown
"We don't have to be the best team of all time, just tomorrow night."
"We also understand that the percentage points and the rankings can change weekly. What we have to do is concentrate on winning. That's the only thing we have control over. It's only October, and what we want to do is to be one of the top two teams in December."
"What we're going to do is enjoy this run right now. We'll be in spring practice on Feb. 24 and get ready to start over because next year's team hasn't won a game."