Memphis' touted recruit duo should benefit in NIL marketplace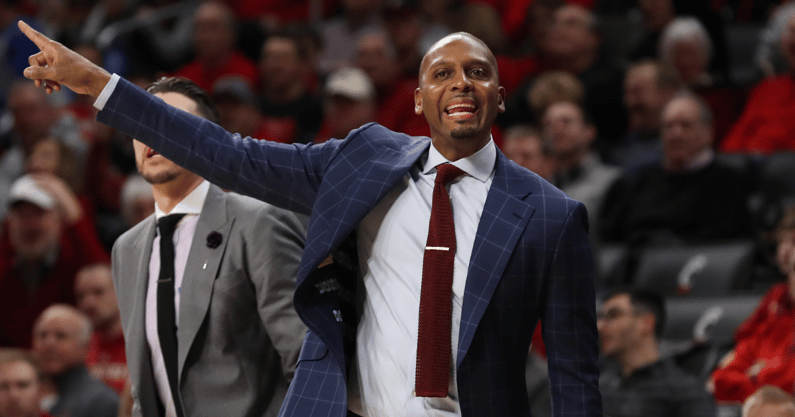 Emoni Bates' college choice shows that playing for Memphis coach Penny Hardaway resonates with the nation's top high school basketball prospects.
Bates, a Michigan native who has been a household name on the AAU circuit since middle school, appeared destined for the G-League or another pro avenue once he reneged on his commitment to Tom Izzo at Michigan State. Instead, he joined Jalen Durden as a top prospect who chose Hardaway and the Tigers in the past month.
Name, Image and Likeness might have become the No. 1 recruiter for the sport of college basketball. Why go the pro route while awaiting NBA draft eligibility when you could secure potential seven-figure endorsement deals, play many of your games on national TV and benefit from endless hype from CBS and Turner surrounding playing in the NCAA tournament?
With Duren and Bates, two players who could have secured lucrative pro contracts, Memphis will have one of the nation's most talented — and most fascinating — teams this season. And the tandem should benefit in the NIL marketplace. Given FedEx's foothold in the Memphis market — in addition to holding naming rights to the arena where the Tigers play — it would be a natural fit and make business sense for the brand to have interest in securing NIL deals with the Tigers' best players.
Mit Winter, a Kansas City-based sports law attorney, tweeted a reminder that the NCAA's two remaining rules regulating NIL deals are they can't be "pay for play" and they can't be used as recruiting inducements. That is where these situations, especially with the highest-profile athletes, become a slippery slope.
Does NCAA have stomach for NIL probes?
Malik S. Jackson, a sports attorney with Jacksonville-based Smith Hulsey & Busey, counsels clients on NIL compensation matters. In an email to On3 on Thursday, Jackson said he would think Bates and his family and advisors had conducted a valuation of NIL opportunities before Bates chose to attend Memphis. 
"The trick will be ensuring that institutions and their agents are not singling out providers of NIL opportunities to a degree that implicates coordination by an institution and the NIL provider to secure NIL rights from a player," Jackson wrote in his email. "Notably, if a coach or a school appears to be promoting particular NIL providers or suggesting particular NIL opportunities, this may be deemed too close of a relationship and coordination in the eyes of different regulatory bodies."
There is no indication that Memphis coaches violated any NCAA rules. But the subject is worthy of discussion. Would a possible lucrative deal with FedEx be enough of a carrot to lure Bates to Memphis? It's not like he would be lacking interest from brands, local or national, in whatever market he chose. Would it be above board if NIL potential was broached in general during a conversation with a school's coaches? Or is the line drawn more directly with coaches being explicitly prohibited from brokering deals between athletes and brands?
Another question: Does the NCAA even have the will to investigate NIL cases? The organization basically has thrown up its hands with almost all NIL matters, creating what some in the space call a "wild, wild west" landscape with compliance officers and third-party companies attempting to create guardrails.
"Conversations between recruiters and prospective student-athletes should avoid singling out NIL opportunities and (instead) focus on institutional policies, conference rules, associational rules and the relevant law for the athletic program that relates to NIL," Jackson wrote. "A prospective athlete that engages in specific NIL opportunity conversations with a recruiter is rolling the dice for the player, coach and institution without fully grasping who will enforce a penalty and to what degree."