Michigan Quarterback JJ McCarthy Donates His NIL Earnings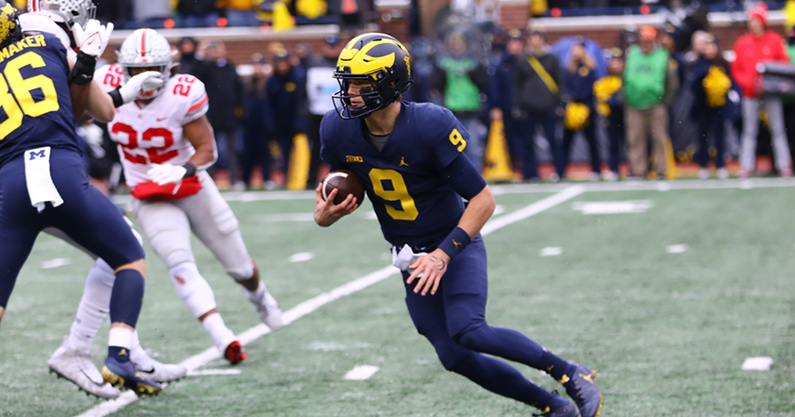 When Michigan quarterback JJ McCarthy announced during the summer that he would donate a percentage of his NIL earnings to a group of non-profits, it was just another example to show that NIL wasn't destroying college sports. Today, McCarthy delivered on that commitment and pledged to donate north of $10,000 to a variety of charities. These included a variety of children's hospitals such as Hurley Children's Hospital Pediatric Public Health at Michigan State, Penn State Children's Hospital, University of Maryland's Children's Hospital, University of Nebraska Children's Hospital, C.S. Mott Children's Hospital, and Lurie's Children's Hospital. He also will be donating to Little Heroes League and to families of Oxford High School who were affected by the recent tragedy. These NIL earnings, from the JJ for the Kids Foundation, will be used to help make a difference during the holiday season.
The true freshman already has made strides in the NIL world since enrolling at Michigan. He started off by laying out his plan to utilize this new era by committing to his team first and foremost and helping make a difference in the lives of his communities, Ann Arbor and Chicago. Throughout his monster season which has landed his team a spot in the College Football Playoff, he has utilized Valiant, which helped him secure a deal with Dr. Pepper in the Tuition Giveaway. McCarthy also has a line of merchandise that includes his jersey and other items, as well as participating in multiple meet and greets and autograph signings. DIRECTV has also partnered with McCarthy to promote their NFL Sunday Ticket package. Hats off to JJ McCarthy for using his platform to take full advantage of the NIL era, while also benefiting the community around him!