Motivational Tom Brady Quotes to About Football and Life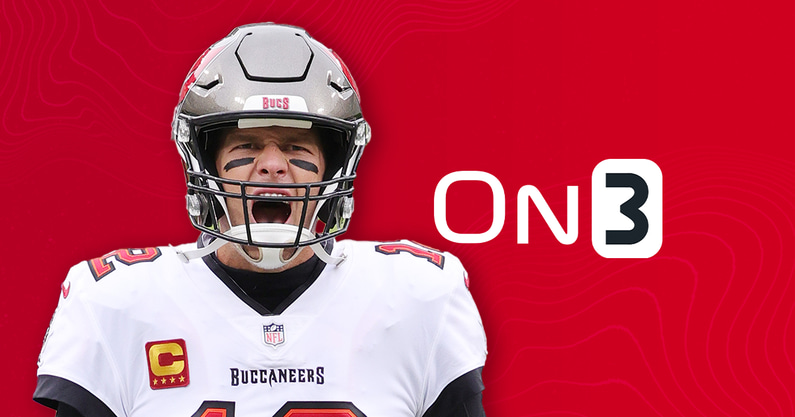 At one point, you didn't want to be the goat in sports because it meant you were being used as a scapegoat for a loss. Tom Brady changed the term. Now, being the G.O.A.T. means that you're the greatest of all time, and Tom Brady is the undisputed greatest quarterback of all time. His story is famous. Brady grew up watching Joe Montana in California, struggled to get consistent playing time at Michigan, and then he fell in the NFL Draft, all the way to pick 199. That's when the New England Patriots drafted him. In his second season, starting quarterback Drew Bledsoe went down with an injury, and Tom Brady came onto the field, never giving the job back.
Over two decades in New England, Tom Brady lead the Patriots to nine Super Bowls, winning six. He, then, moved onto Tampa Bay where he won another Super Bowl and still plays today following a retirement scare. Tom Brady is a driven, motivated, and passionate player with a chip on his shoulder. Here are a few of his greatest quotes that show his perspective on things.
10 Best Quotes From Tom Brady
"Hi, I'm Tom Brady, and I'm the best decision this organization has ever made."
"You have to believe in your process. You have to believe in the things that you are doing to help the team win. I think you have to take the good with the bad."
"I'm not a person who defends myself very often. I kind of let my actions speak for me."
"Things don't correct themselves, you've got to go out there and work hard to correct them."
"Moderation in everything. If there's things you really love, you should enjoy. You get one life, so you should enjoy it."
"Don't rely on others. You'll have great support from a lot of people, still. But, no one's going to hand you anything."
"You have to believe in your process. You have to believe in the things that you are doing to help the team win. I think you have to take the good with the bad."
"You've learned some very valuable lessons in the course of your career, and you're going to continue to learn very valuable lessons."
"You push your body to the limits, but you have to train your body to deal with the limits."
"If you don't believe in yourself why is anyone else going to believe in you?"
Inspirational Quotes From Brady
"I think sometimes in life the biggest challenges end up being the best things that happen in your life."
"If you don't play to win don't play at all."
"You guys know how many times I have been turned down in my life? To be told how many times that I couldn't accomplish something?"
"I can't do anything with what's happened in the past. I have to just go forward with the most awareness I can going forward and trying to be the best I can be for our team."
Leadership Quotes From Tom Brady
"You put all the other stuff aside and go out and do your job, and mine is to be the best I can be for my teammates."
"My job is to play quarterback and I'm going to do that the best way I know how because I owe that to my teammates regardless or who is out there on the field with me."
"I think I have a certain respect for people, you know. And I guess a lot of times I expect that respect to go both ways."
"I was crying. I'm a very emotional person; I have a deep caring for the people I've worked with."
"When you're one of the leaders of the team, there are no days off."
Funny Quotes From Brady
"Mix in a water Matt…trust me."
"I was a pretty good beer chugger back in the day."
"Imagine if the entire internet commemorated the anniversary of the time you had one too many margaritas…"
Team Attitude Quotes From Tom Brady
"I just love working hard. I love being part of a team; I love working toward a common goal."
"Every man should know, if you're comfortable and you like it, you should do it. Everyone always worries about what the girls think, what the guys think. If you like it, do it."
"To me, football is so much about mental toughness, it's digging deep, it's doing whatever you need to do to help a team win and that comes in a lot of shapes and forms."
"Too often in life, something happens and we blame other people for us not being happy or satisfied or fulfilled."
"If you're a quarterback, you want everything on your shoulders. You want to be the one to make the decisions."
Success Quotes From Brady
"I didn't come this far to only come this far, so we've still got further to go."
"You never get over losses. I've never gotten over one loss I've had in my career. They always stick with me."
"Mentally, the only players who survive in the pros are the ones able to manage all their responsibilities. Everybody struggles in different ways."
"I thought I would never get a chance to play, until one time I did, because I was prepared and the opportunity presented itself."
"I really do just want to win, and that has and will continue to be the reason that motivates me and is the biggest factor in my decision-making process."