NCAA Baseball Rules Committee cracks down on dugout celebrations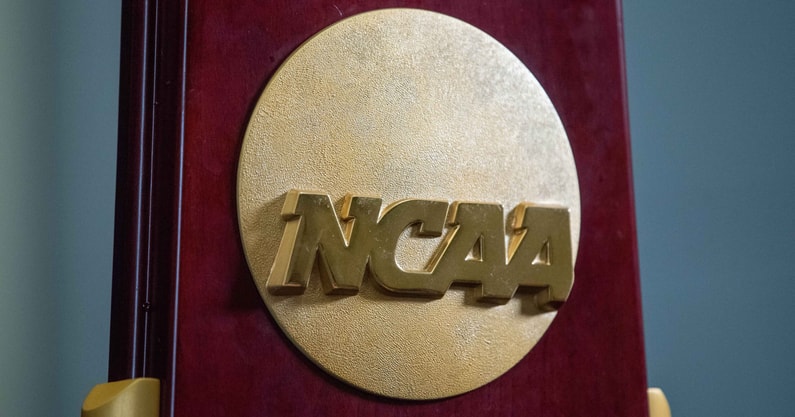 College baseball put on a spectacular show throughout the 2022 season, with a fairytale ending as Ole Miss won its first national championship in Omaha. However, the NCAA Baseball Rules Committee have made some minor changes, with celebrations being one of them.
In a release on Friday, the NCAA announced they will not be allowing celebratory props outside of the dugout beginning this season. Teams have used props to have some fun after scoring a few runs or making an important defensive play but now, they must be kept in the dugout.
Celebration props were highlighted throughout the entire season but especially as teams fought for spots in the College World Series. One of the more well-known ones is a fur coat the Tennessee Volunteers used after hitting home runs. Players would wear the coat as they entered the dugout and high-fived everyone.
Texas A&M even turned theirs into a NIL opportunity with Pringles. The Aggies got sent a box of them during their run in Omaha by the chip company, snacking on them whenever something good went their way.
Those two used as examples, teams will still have the ability to be creative. However, all of the props must be kept inside the dugout. There was no exact punishment listed for if they make their way onto the field but the NCAA Baseball Rules Committee has officially banned them from the diamond.
NCAA adds ghost runner rule for extra innings
D1 Baseball's Kendall Rogers pointed out a couple of other crucial rule changes, with extra innings potentially seeing a switch. As they do in Major League Baseball, a runner can be placed on second base at the start of each half inning, potentially speeding up the pace of play in extra innings.
"Either by conference rule or mutual consent between the two teams, all extra innings (10th inning of a nine-inning game or eighth inning of a seven-inning doubleheader game) would start with a runner on second base," the release from the NCAA Baseball Rules Committee said.
The players on second base have been dubbed "ghost runners" in MLB. Whoever the final out of the previous inning was servers as the base runner and helps get runs across the plate at a quicker rate. After being introduced for the 2020 season, baseball has decided to keep it around for the future.
Conferences as a whole can decide to adopt this method or even coaches before a series begins.