NCAA Tournament Round 2: Sunday tip-off times released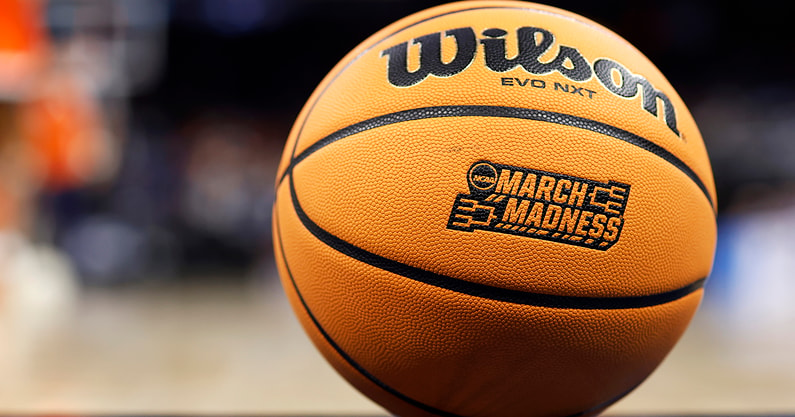 Thursday provided some fireworks and upsets as the NCAA Tournament got underway, but Friday delivered some important history. The March Madness field is now down to 32 teams, and the teams that played Friday now know what time they'll play Sunday after the NCAA announced tip-off times following an action-packed day.
For the second time in tournament history, a 16-seed defeated a 1-seed. It felt like all eyes were on Columbus as Fairleigh Dickinson pulled off a stunner, knocking off Purdue 63-58 to advance to the Round of 32. The Knights now join UMBC in 2018 as the only No. 16 seeds to defeat a No. 1 seed, and Sunday will mark FDU's third game of the tournament. Remember, the Knights played in the First Four Wednesday night in Dayton — an 84-61 win over Texas Southern.
Fairleigh Dickinson will face Florida Atlantic on Sunday after the Owls fought off Memphis in the final seconds. Nick Boyd made the game-winning layup with two seconds to play, and the Tigers failed to get a shot off before the final buzzer. That means it'll be FDU vs. FAU in the second round.
There was plenty more action on Friday, though, as two No. 14 seeds took No. 3 seeds down to the wire. Baylor survived a bit of a scare against UC Santa Barbara and Xavier managed to fight off Kennesaw State to advance on their respective sides of the bracket to move on to the next round. One more double-digit seed — No. 11 Pitt — notched a victory by defeating Iowa State as the Cyclones struggled mightily from the floor, shooting just 23.3% overall and 9.5% from three-point distance.
With that, the first round is officially in the books, and the second round is set to close out the first weekend of tournament action. Here are the TV assignments the final group of second-round games coming up on Sunday.
All times Eastern
NCAA Tournament Round 2 TV Assignments: South Region
No. 3 Baylor vs. No. 6 Creighton — March 19, 7:10 p.m., TBS
NCAA Tournament Round 2 TV Assignments: Midwest Region
No. 3 Xavier vs. No. 11 Pitt — March 19, 12:10 p.m., CBS
No. 4 Indiana vs. No. 5 Miami — March 19, 8:40 p.m., TNT
NCAA Tournament Round 2 TV Assignments: West Region
No. 4 UConn vs. No. 5 Saint Mary's — March 19, 6:10 p.m., TNT
No. 3 Gonzaga No. 6 TCU — March 19, 9:40 p.m., TBS
NCAA Tournament Round 2 TV Assignments: East Region
No. 9 Florida Atlantic vs. No. 16 Fairleigh Dickinson — March 19, 7:45 p.m., TruTV
No. 3 Kansas State vs. No. 6 Kentucky — March 19, 2:40 p.m., CBS
No. 2 Marquette vs. No. 7 Michigan State — March 19, 5:15 p.m., CBS