NEW Intel: A new program emerges in 5-star Justin Edwards recruitment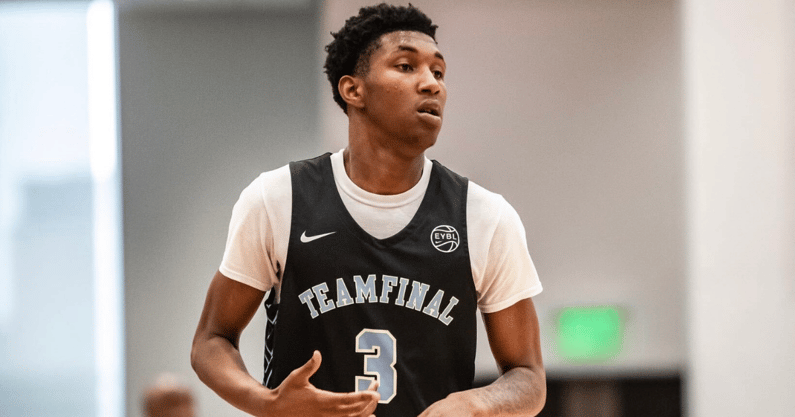 Justin Edwards is the 2023 On3 Consensus No. 10 player. The 6-foot-6 wing is averaging 17.7 points and shooting 37.7-percent from three through 13 games on Nike's EYBL circuit this summer.
This recruitment was previously thought to be a two-team race, with Kentucky and Tennessee. Kentucky's involvement has been up and down with the Philadelphia (PA) Imhotep Charter wing, pressing hard and slowing things down.
Edwards on Kentucky
"I've been talking to Coach Cal (John Calipari) more than other schools," Edwards told On3. "That's made a big difference. It means a lot that I am one of the main guys they're going after."
Edwards on Tennessee
"They want me to go in and be the guy," Edwards said. "Help e get where I want to be and stay there for a long time. I have a close mutual, family-like relationship with them."
The newcomer
While this recruitment has long been considered a two-team race, Edwards is still open to new schools. One such school is Auburn, which is not new to the mix, but recently positioned itself to get an official visit.
"I don't have a date yet," Edwards said. "But Auburn will be my next visit. They have been consistent since they have been able to recruit us, so that is big to me."
On3's take
A month ago, Tennessee was the odds-on favorite here. However, Justin Edwards has never been in a rush to make any decisions. As things moved along, both Kentucky and Auburn ramped things up.
I currently have an expert pick for Tennessee, but that may be changing. If Auburn gets a player on an official visit they can be tough. However, when John Calipari locks in on a player, he is also tough to beat.