Sports business notes: NIL compensation took big jump in October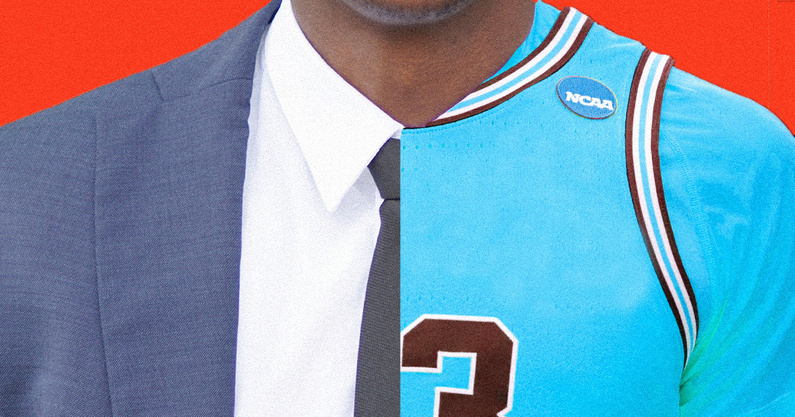 Total NIL compensation to athletes increased threefold from September to October, and average compensation per NIL activity exceeded $1,000 for the first time in October.
That's what four months' worth of NIL data amassed by Opendorse showed. Opendorse has more than 50,000 college athletes using the company to monetize their brands.
Average compensation has been driven up by the lucrative deals secured by the most marketable athletes.
The Big Ten continues to lead all leagues in total compensation, followed by the Big 12, SEC, Big East and ACC. The Big Ten also led in NIL activity for its athletes, followed by the ACC, Big 12, SEC and Pac-12.
Unsurprisingly, football players received the most compensation, at 63.8 percent. Men's basketball (14.3 percent), women's basketball (8.7 percent), women's volleyball (3.7 percent) and men's track and field (1.1 percent) followed football. Football also was the main driver of NIL activities, with 34.3 percent of all deals. Men's basketball (8.6 percent), women's volleyball (8.4 percent), baseball (6.7 percent) and men's track and field (5 percent) were second through fifth.
Overall, social media continues to be the largest driver of deals, with autograph signings increasing in terms of compensation.
Iowa RB's NIL deal will benefit children's hospital
The talent-booking platform Engage is launching a sweepstakes with Iowa running back Tyler Goodson to benefit the University of Iowa's Stead Family Children's Hospital.
Contestants spend anywhere from $10 to $500 on entries to win a virtual meet-and-greet with Goodson, signed merchandise and more.
A significant portion of proceeds will go to the hospital, which overlooks Kinnick Stadium. At the end of the first quarter of games at Kinnick, the crowd turns to the east and waves to the hospital patients.
INFLCR will automate the disclosure requirements for all payments to Goodson. Engage and INFLCR intend to replicate this campaign and other NIL opportunities for athletes on campuses nationwide.