On3 5-Star Countdown: No. 26, ATH Nyckoles Harbor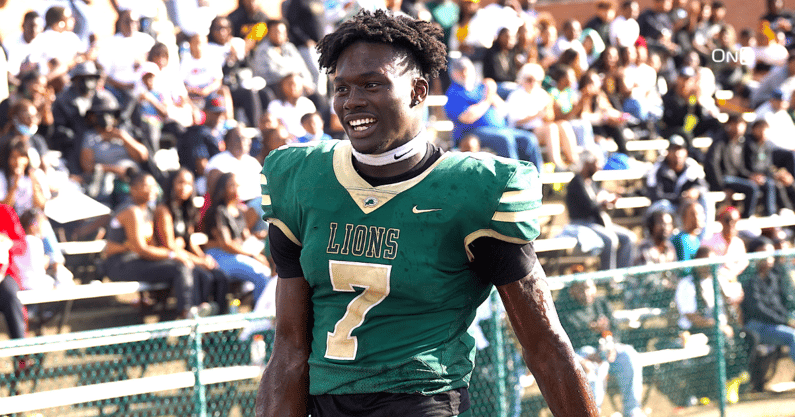 With regular season high school football finished across the country, On3 has released its second-to-last rankings update for the 2023 recruiting cycle. Ranking as the No. 26 overall player in the 2023 On300 and earning five-star status is Washington (D.C.) Archbishop Carroll athlete Nyckoles Harbor.
The latest edition of On3's 2023 rankings features 26 five-star players, up from 23 in the previous update in September. Of those 26 prospects, 19 are currently committed to college programs. While some recruits may have played their last down as a high schooler, evaluations — both in-person and on tape — are far from over.
This latest ranking sets the table for the important final ranking in January 2023. That final update comes after postseason all-star games, where top prospects across the country face off in a week of practices and end with a game.
National Signing Day is also right around the corner, with the Early Signing Period starting December 21 and postseason all-star games right after that.
Nyckoles Harbor Scouting Summary
Has the best combination of size and speed we've seen from a young prospect as a national-level sprinter at 6-foot-5 and over 230 pounds. Runs under 10.4 seconds in the 100 meters with the size and length of a premier pass rushing prospect. Plays both tight end and defensive end for his high school, but has developed into more of an EDGE prospect as a junior. Shows his considerable athleticism as a pass rusher with high end closing speed. Is also able to locate and track the ball as a tight end. Still unrefined technically as a pass rusher. Productive against sub-par competition.
On3 compares Harbor's style of play to former Georgia Tech and current Oakland Raiders tight end Darren Waller.