On3 5-Star Countdown: No. 28, LB Lander Barton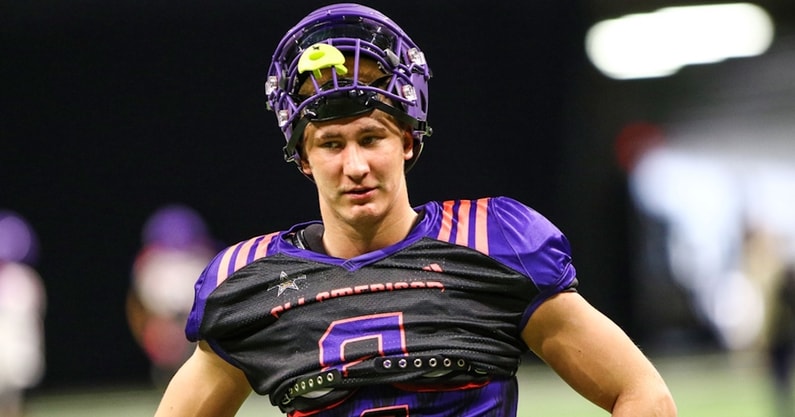 As college football heads toward the proverbial end of the 2022 recruiting cycle, On3 will soon release its final rankings for this year's senior class.
At the top of those rankings are 32 five-star prospects, each of whom was among the most heavily recruited high school football players in the country this year. Next up on the countdown is the No. 28 prospect in the 2022 class, Salt Lake City (Utah) Brighton linebacker and Utah signee Lander Barton.
After checking is at No. 186 in On3's previous rankings, Barton has made a massive jump into five-star territory.
The player evaluations not only include their full senior seasons, but their performances in the practices and games of the Under Armour All-American Game and the All-American Bowl in San Antonio. The final batch of five-stars has some significant movement from the previous rankings, including 15 newly minted members of the club. It also is headlined by a new No. 1 overall player.
Lander Barton Scouting Summary
Jumbo linebacker with top notch fluidity, functional athleticism, range and coverage skills. A NFL legacy with two older brothers currently playing professionally – considered to be the best of the three at this stage. Has outstanding stature at 6-foot-4.5 and 220 pounds. Well-built and has the frame to easily hold 240 pounds. A natural mover in space, particularly for his size. Effective at dropping into space. Shows strong cover ability in zone and man coverage. Was able to carry top wide receivers down the middle of the field at All-American Bowl practices. Moves like a high-end athlete with the range to play sideline to sideline. Strong at the point of attack and has advanced block-shedding skills. Highly productive, averaging over 10 tackles per game over three high school seasons. Has plus ball skills at linebacker and doubled as a receiver and tight end at the high school level. Shows his athleticism and coordination on the basketball court where he averaged nearly 20 points per game as a junior. — Charles Power, On3 Director of Scouting and Rankings