On3 To Hire Tennessee's Grant Frerking as Director of On3 Athlete Network Development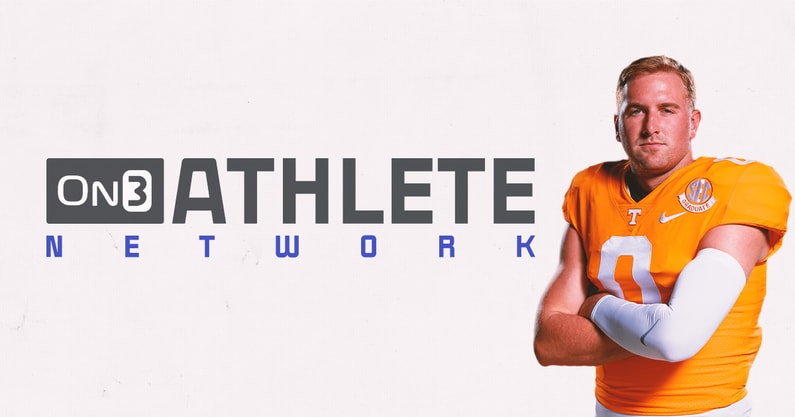 On3, the premier college sports digital media, data and marketing company for fans, media, coaches, athletes and brands, today announced that Grant Frerking has been hired as Director of On3 Athlete Network Development. Frerking will begin his duties after completing his eligibility at the University of Tennessee at the Capital One Orange Bowl.
Recently, On3 announced the launch of the On3 Athlete Network, an interactive platform to allow high school and college athletes to further understand their respective On3 NIL Valuation and capitalize on additional revenue opportunities.
"We're excited for Grant to join On3 in this critical role," said Shannon Terry, Founder and CEO of On3. "As a current college athlete who understands all aspects of NIL, Grant will be critical in the activation and engagement of high school and college athletes in the On3 Athlete Network."
Click here to claim your On3 Athlete Network profile
Frerking, who earned a BBA in Supply Chain Management from the Haslam College of Business and a Masters in Management and Human Resources from Haslam while playing wide receiver for the Volunteers, has a distinct business history. As a teenager, he started Metro Straw, which has grown into a million-dollar business providing ground cover to residential and commercial clients over five states.
"From the onset, On3 has been the leader in providing content and data around Name, Image and Likeness," Frerking said. "Engaging athletes with meaningful products for what soon will be a billion-dollar category is such a unique position, and I'm excited to get started."
On3 has developed an extensive algorithm to establish an annual NIL Valuation for college and elite high school athletes. The On3 NIL Valuation has quickly become the industry standard for the NIL marketplace and college athletes across the country.
For the first time, athletes can join the On3 Athlete Network by claiming their On3 profile to unlock a data-rich experience that allows each member of the Network to see the detail behind their own NIL valuation, report and verify NIL deals to build that value, and see how that valuation changes based on which school they attend or are considering.
"We are still at the beginning of the NIL Era and I know from first-hand experience that athletes need help in navigating the marketplace," Frerking said. "Showing athletes their value and helping them realize that value is something I'm extremely passionate about."