On300 RB George Pettaway sets his commitment date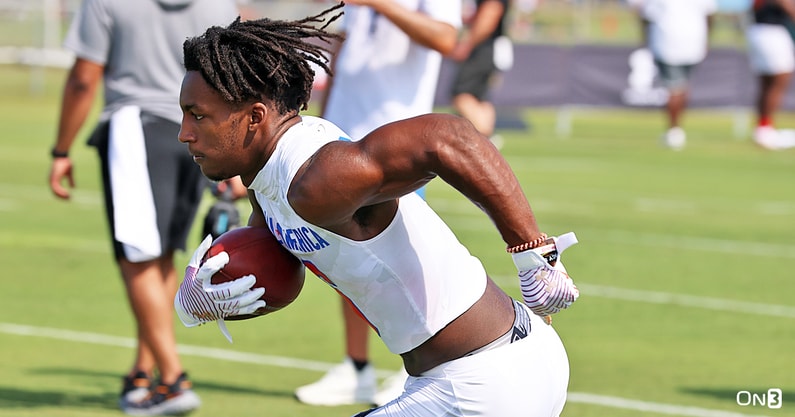 Suffolk (Vir.) Nansemond-Suffolk Academy running back George Pettaway is ready to announce his decision.
The four-star took official visits to Michigan and Penn State and unofficial visits to Florida and North Carolina over the summer. The Wolverines were eliminated and it is down to Florida, North Carolina, Penn State and Oregon.
The 5-foot-11, 190-pound Under Armour All-American will announce his decision September 22 at 6:30pm. There will be a ceremony at his high school and the time is still being finalized.
George Pettaway is almost set on who will commit to
The odd school to some on his list is Oregon. The Ducks were George Pettaway's dream school and he has had strong communication with the coaches in Eugene.
Most feel this will come down to North Carolina and Penn State. Pettaway was not dropping any hints.
"I would say I am about 75-80-percent sure of the school I am committing to," Pettaway said. "Communication with the four schools will remain the same and I will just make sure of my decision. I do not plan to take anymore visits before my commitment."
The family atmosphere is important to him. Relationships are key in this decision too and Pettaway said trust was also high in his mind.
"Each school on my list has given me a lot to think about. They have all recruited me hard and put in the time to get to know me.
"I have thought about it a lot and I am pretty much ready to get it done. The focus is on my senior season and I don't want to worry about recruiting. I am excited about September 19.
"Every school texts me every day right now, and that is great, but I will be glad to commit and get out there who my top school is. I know once I commit I will feel much more relaxed."