Transfer Portal: High majors in contact with Mark Sears immediately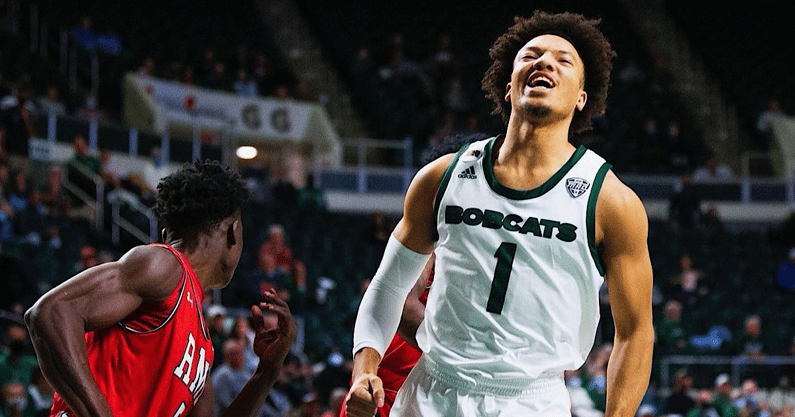 Mark Sears entered the transfer portal earlier this week. He immediately became one of this cycle's most sought-after point guards. Programs from across the country have reached out to the 6-foot-1 Ohio University sophomore.
Sears has played at Ohio for both of his college seasons. He was named 2020-21 MAC All-Freshman first team and followed that up by being named 2021-22 All-MAC first team. Sears finished second in the conference in points per game (19.7). He was third on his 25-10 Ohio team in rebounds per game (6.0), first in assists per game (4.1), and second in steals per game (1.7) this season.
On3 caught up with Mark Sears to see which schools had been in contact in the 24 to 48 hours since he put his name into the portal.
"I heard from Gonzaga, South Carolina, Miami, Georgetown, Notre Dame, Florida, West Virginia, Texas, Creighton, etc., so far," Sears said.
Sears is originally from Muscle Shoals, Alabama. He prepped for a year at Chatham (VA) Hargrave Military Academy, where he also had offers from South Alabama, UAB, Missouri State, Elon, Stetson, Troy, and Washington State.
Mark Sears's dad Chad Sears played football at North Alabama. Sears himself was a former recruited high school quarterback.
This transfer will be Sears' first. The point guard should be eligible with two remaining years of eligibility right away.