SEC announces game times, TV designations for Week 10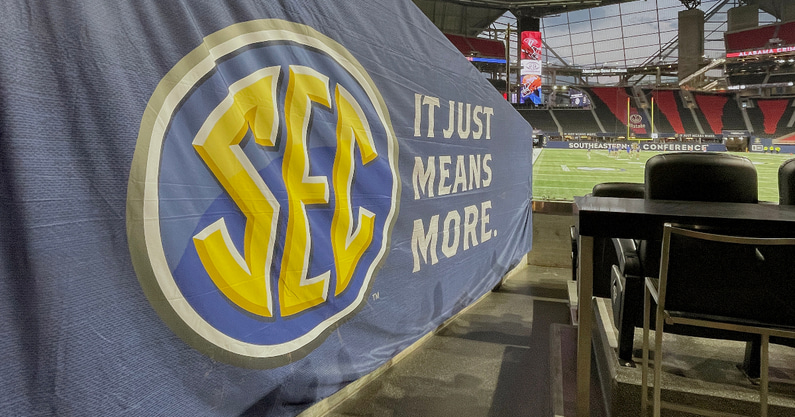 The SEC on Monday released the television schedules and networks for the slate of games on Nov. 6 — Week 10 of SEC football action — which will kick off as early as Saturday afternoon.
The time of opening kickoff, as well as the networks on which each game will be broadcasted, is listed below in order of start time. Times are displayed in Eastern Standard Time.
Liberty at Ole Miss, 12:00 p.m., SEC Network
LSU at Alabama, 12:00 p.m. on ESPN or 3:30 p.m. on CBS or 7:00 p.m. on ESPN (game time and channel to be determined after Oct. 30 games)
Missouri at Georgia, 12:00 p.m. on ESPN or 3:30 p.m. on CBS or 7:00 p.m. on ESPN (game time and channel to be determined after Oct. 30 games)
Auburn at Texas A&M, 12:00 p.m. on ESPN or 3:30 p.m. on CBS or 7:00 p.m. on ESPN (game time and channel to be determined after Oct. 30 games)
Mississippi State at Arkansas, 4:00 p.m., SEC Network
Tennessee at Kentucky, 7:00 p.m., ESPN2
Florida at South Carolina, SEC Network