South Florida transfer Caleb Murphy commits to DePaul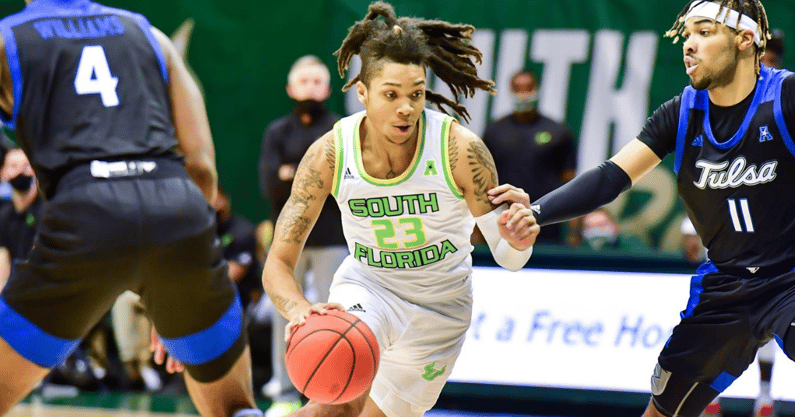 South Florida transfer Caleb Murphy has committed to DePaul, he tells On3.
Stay up to date on the latest news with On3's Transfer Portal Wire.
The 6-foot-2 shooting guard averaged 11.4 points, 3.2 rebounds, and 3.4 assists last season as a sophomore. He shot 41.1% from the field and 20% from three-point range. During his freshman year, Murphy averaged 8.3 points, 2.3 rebounds, and 2.9 assists per game.
Murphy, a native of Youngstown, Ohio, ultimately chose the Blue Demons over Memphis and Georgia.
With the addition of Murphy, DePaul has formed a five-man recruiting class in 2022. Headed to Chicago from the high school ranks is four-star CG Zion Cruz and three-star PG Preston Murphy Jr. Transferring in from the JUCO level is KT Raimey, and joining them is Oklahoma transfer Omoja Gibson.
See the top available prospects with On3's Transfer Portal Rankings.
Coming out of high school, Caleb Murphy was rated as a four-star prospect and ranked No. 101 nationally in the class of 2020. He chose USF over scholarship offers from Arkansas, Florida, Georgia, NC State, Ole Miss, Wake Forest, and others.