2024 Top-25 PG Tahaad Pettiford sets commitment date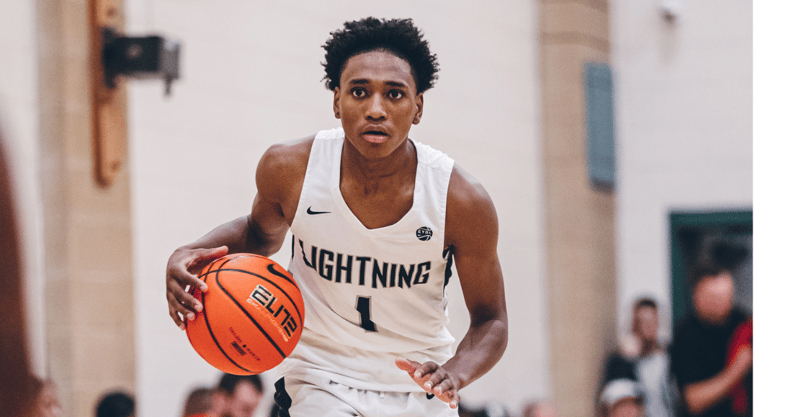 Tahaad Pettiford, one of the best point guards in the 2024 class, will announce his college decision on February 1st.
The 6-foot-0, 160-pound prospect out of Jersey City (NJ) Hudson Catholic has taken one official visit to Auburn. Along with the Tigers, Pettiford is also considering Kansas, Kentucky, Ole Miss, Seton Hall, UCLA, and UConn.
Pettiford ranks as the No. 22 overall prospect in the On3 Consensus — the average ranking from all four major recruiting media companies (ESPN, 247Sports, Rivals, On3).
Pettiford on his finalists
"I chose those 7 schools because I feel like these schools fit my playing style very well and I feel like the coaches from each school can help me take my game to another level and help me get to where I want to go," Pettiford said. "These schools are also the main schools that kept in touch with me and my family constantly checking up on us and showing us it's more than basketball, which means a lot to us."
Scouting Report
"Tahaad Pettiford is a quick-on-quick point guard," On3's Jamie Shaw writes. "He has a crafty, but explosive handle that gets him to his spots on the floor. He does not dance with the ball, it is one or two dribbles and go. The 6-foot-0 guard has a quick-twitch burst that gets him above the rim. His team will run back-door lobs for him in the half-court. He has a tendency, at times, to get one-dimensional, looking to score or attacking with his head down, but he has some electricity in his play-making. Pettiford is a lefty. He plays with the utmost confidence. The shot is more of a set shot, and while he could shoot better off the bounce, it has to be respected. His quick athleticism and burst give him upside to defend the point of attack. There is an aggressive edge to his game."