The Inside Scoop: Arch Manning and Peyton Manning have a close bond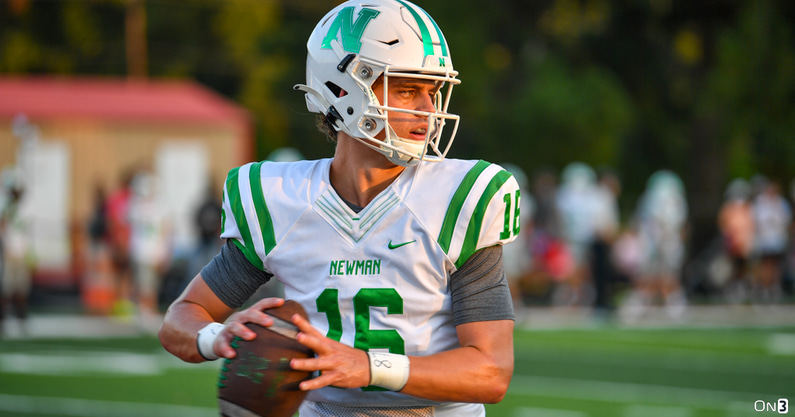 It's really tough to separate New Orleans (La.) Isidore Newman Five-Star Plus quarterback Arch Manning from his family.
When you are the grandson of a College Football Hall of Fame quarterback and the nephew of two Super Bowl-winning quarterbacks, those people play a key role in your story.
But in the case of Manning, his family has played a crucial role in his growth as the No. 1 player in the 2023 On300 ranking.
On3 National Recruiting Analyst Sam Spiegelman has been covering Arch Manning for years. He has seen the Five-Star Plus+ quarterback grow and grow.
His Uncle Peyton has helped in that development.
"He is close with his Uncle Peyton," Spiegelman said on The Inside Scoop. "Every summer he goes out to Colorado and spends a couple of days out there with Uncle Peyton. When he was a sophomore, I think his dad Cooper Manning called it Peyton 101. So you know naturally after he committed to Texas, I checked in with Peyton and he said that Arch passed Peyton 202 so he keeps ascending in his courses."
This past weekend, the storyline emerged once again as Arch Manning broke uncle Peyton's school record for career touchdown passes but also broke his uncle Eli's school record for career passing yards.
While Manning appears to be focused on team goals instead of the individual accolades, it will give him something to hang over his mentor's head if he goes back to Colorado for Peyton 303 next summer.
"They're just kind of football junkies," Spiegelman said. "They live off this stuff. They love exploiting matchups and watching tape and (reinventing) the wheel if you if you will. I think they get along really well. It's kind of a unique relationship since we're all so familiar with Peyton Manning and his football knowledge, to see the next generation in Arch is pretty astonishing."