Top-30 senior Malik Reneau decommits from Florida, reopens recruitment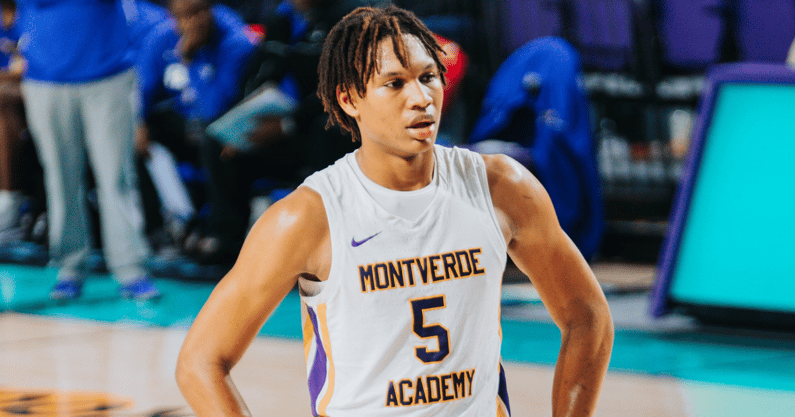 Malik Reneau, the No. 29 overall prospect in the On3 2022 Consensus, has received his release from Florida and will reopen his recruitment after Mike White left the program to become the head coach at Georgia.
"First and foremost I want to thank the community of #GatorNation for all of the love and support they have given me. With everything that has transpired at the University of Florida, I have decided to reopen my recruitment," Reneau said in a statement to On3.
The 6-foot-8 power forward out of Montverde (Fla.) Academy committed to the Gators in September before signing during the early period in November.
Prior to choosing Florida, Reneau considered a final group of Miami, Memphis, and Florida State. He also considered Arkansas, Indiana, and Seton Hall.
Reneau is the Gators' highest-ranked recruit in this year's recruiting class.
The Gators still retain two-thirds of their 2022 class; four-star Jalen Reed (No. 68 overall) and three-star Denzel Aberdeen (No. 164 overall).
Florida announces new head coach
On Friday, Florida announced the hiring of new head coach Todd Golden. From 2014 to 2016, Golden coached as an assistant under Bruce Pearl at Auburn. In 2017, Golden was hired as an assistant at San Francisco before being promoted to head coach in 2019. Golden led San Francisco to the NCAA Tournament this season as a 10-seed, where his team lost in the opening round to Murray State.
After Golden was officially announced as the new basketball coach at Florida, he released a statement. CBS Sports' Jake Winderman released the statement on social media.
"I'm energized by the opportunity to lead an elite program at Florida, and I'm ready to get started," said Golden. "Florida has a championship-level athletic department, university and men's basketball program, and I embrace the standard of excellence at Florida and the passion of Gator Nation. We couldn't be more excited about what the future holds in Gainesville."
Scouting Report on Malik Reneau
"Lefty. Is an opportune scorer. Plays well in the high-low, good entry passer from the high post. Has good hands, and a quick release off the catch. The jump shot can get flat with side rotation. He cuts well, finds the open space, and seals off angles well. Slides in to take charges. While not the most dynamic, he fills in a lot of gaps." – Jamie Shaw, On3's National Recruiting Analyst