Top-50 prospect Milan Momcilovic sets commitment date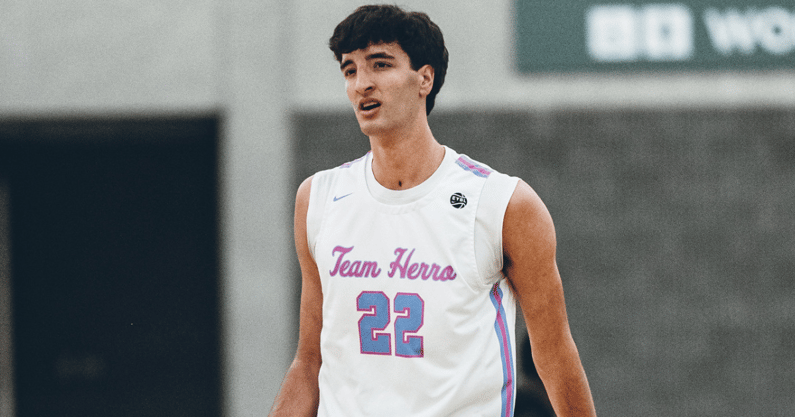 Class of 2023 four-star prospect Milan Momcilovic tells On3 he will announce his college decision on Saturday, July 16th at 5:00 PM ET.
The 6-foot-8 skilled forward is choosing between six schools — Iowa State, Minnesota, Virginia, Michigan State, UCLA, and Louisville.
Momcilovic, a native of Wisconsin, is ranked as the No. 44 overall prospect in the 2023 class, according to the On3 Consensus, a complete and equally weighted industry-generated average that utilizes all four major recruiting media companies. Similarly, On3 ranks Momcilovic 50th nationally in the class.
Furthermore, Momcilovic has taken official visits to Iowa State, Minnesota, Virginia, Michigan State, and UCLA. He does not have any others currently planned.
Momcilovic talks finalists
Iowa State: "They have been recruiting me the longest and I have been one of their top priorities. I'm impressed with Coach Otzelberger's success this past season and making it to the Sweet 16."
Minnesota: "They had a great campus with impressive facilities. Coach (Ben) Johnson seems to be taking their basketball program in the right direction."
Virginia: "They have a proven track record of success with their team and their players. Coach (Tony) Bennett really creates a family atmosphere there."
Michigan State: Legendary coach with a great history of successful teams and players. Coach (Tom) Izzo seems to be really invested in his players.
UCLA: "Legendary program with recent successes as well. Coach (Mick) Cronin has done a great job in a short time."
Louisville: "They seem to be putting the right pieces together to be successful again. Coach (Kenny) Payne really emphasizes players achieving their goals and how they are going to get there."
Scouting Summary
Milan Momcilovic is a skilled post player. He is confident with the ball in his hands and can make plays from multiple areas on the floor. The athleticism will be a question, but he has an array of ball fakes and footwork to be able to get a shot off. He has good hands. Additionally, I would like to see him rebound more, and the jump shot release is inconsistent from three, but he has touch and can step out and take a shot. In addition, he can draw fouls well in the mid-range and mid-post, and get to the free-throw line. – Jamie Shaw's On3's National Recruiting Analyst