WWE announces NIL deal with college athletes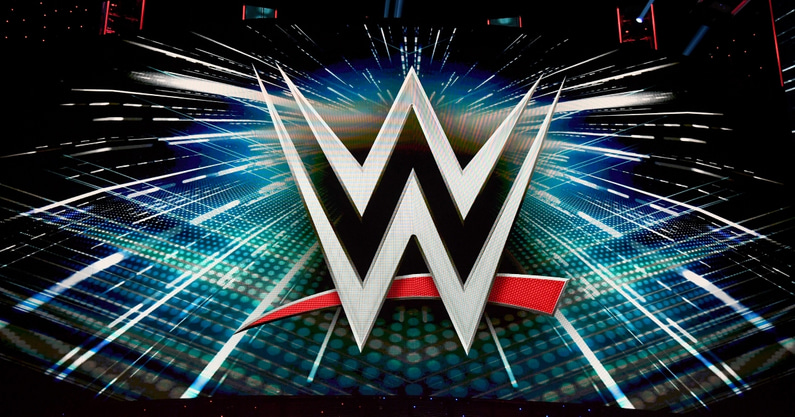 World Wrestling Entertainment is on the search for their next Dwayne 'The Rock' Johnson. On Wednesday, the WWE announced a newly-formed Name, Image & Likeness program that'll provide athletes with a path from their respective sports to the wrestling world.
It all started with Gable Stevenson — an Olympic gold medalist wrestler and star at the University of Minnesota. Earlier this year, Stevenson signed an NIL deal with WWE that let him finish school and then join the company, even appearing at this year's SummerSlam.
Now, the program has been expanded to college athletes from all different sports. As the WWE announced, 15 athletes will join Stevenson as part of the company's NIL program.
Among them, five have a background in the sport of football. Moreover, five are track and field stars, three are basketball players and two have past experience as wrestlers.
First, Glen Logan of LSU leads the notable group of football stars. The 6'5, 300-pound defensive tackle has been a fixture among the Tigers defensive line since 2017. Now, he's looking forward to a future in the squared circle.
Moreover, another SEC school has a potential prospect — starting right tackle Dalton Wagner of the Arkansas Razorbacks is joining Logan. Wagner is gigantic with long, flowing hair — he's got the look of a main-eventer for sure.
Moreover, Northwestern defensive lineman Joe Spivak, Elon offensive lineman Jon Seaton and Portland State offensive lineman John Krahn round out the football stars. Perhaps Krahn can fill the void left by the departure of Paul 'Big Show' Wight — the Portland State lineman is a hulking 7′, 400-pound beast.
Outside of football, Tik Tok and Fresno State basketball stars Hanna and Haley Cavinder are tremendous potential prospects. Additionally, Duke's Lexi Gordon joins them — going from the hardwood to the wrestling ring.
Furthermore, track and field stars like Kentucky's Masai Russell, Alabama's Riley White and Ohio State's Carlos Aviles join the group. As for athletes with a wrestling background, Michigan's Mason Parris and Oklahoma State's A.J. Ferrari join Stevenson. The full list of athletes can be found here.
College Stars and WWE: A Successful Past
As the WWE begins their NIL program, it'll be more than successful if the past is any indication. To illustrate, some of the best champions in the history of WWE were stars at the collegiate level in different sports.
First, Dwayne Johnson was a member of the Miami Hurricanes football program long before he was 'The Rock'. In fact, Johnson was part of the Hurricanes squad that won a national championship in 1991.
Additionally, the top champions in the company chased a career in wrestling after successful college football stints. WWE Champion Roman Reigns (Joe Anoa'i) played at Georgia Tech, where he was three-year starter at defensive tackle and named first team All-ACC in 2006. After stints in the NFL and CFL, Reigns entered the wrestling world.
On the other hand, Universal Champion Big E (Ettore Ewen) was a defensive lineman for the Iowa Hawkeyes from 2004-2006. After injuries stunted his football career, Big E chose to pursue a career in powerlifting — later taking up professional wrestling.
As you can see, there's a path for college stars to make it in the world of professional wresting. As WWE embarks on their landmark NIL program, it'll be easier than ever for potential prospects to carve out a role in the business.