Alabama Governor approves repeal of NIL legislation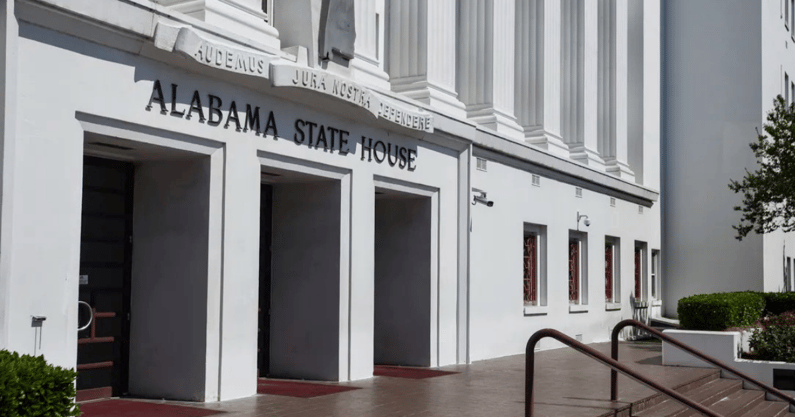 The state of Alabama made an interesting decision regarding name, image and likeness on Wednesday.
On Feb. 3, Alabama's governor repealed its NIL law — the first state to do so. That doesn't mean athletes in the state can't accept NIL deals, though. In fact, it could even open up doors.
Heitner Legal's Darren Heitner said states with NIL laws could actually put the athletes at a disadvantage, especially since the NCAA implemented "interim" NIL rules last year. That's why some states, including South Carolina, are also working to repeal the landmark legislation, according to 247Sports' John Whittle.
"[Athletes] will still be able to earn money under the NCAA's NIL policy, which is true for all athletes in states without an NIL law," Heitner tweeted. "This was a response to a belief that schools in states with NIL laws were disadvantaged."
Alabama Gov. Kay Ivey signed the NIL legislation into law on April 21, 2021 — before the NCAA allowed NIL deals. Both Auburn and Alabama supported the legislation, which was meant to help universities contend with other schools where NIL was becoming legal.
Things changed on July 1, 2021, when the NCAA started allowing players to profit off their name, image and likeness. Since then, athletes across college sports have inked NIL deals.
More on Alabama's NIL law
The Alabama House voted to repeal the law last month considering how restrictive it is. Other states are preparing to follow suit in the wake of the NCAA's decision to allow such deals.
On3's Eric Prisbell wrote about the decision and used a highway analogy to describe the differences between states with NIL laws and states without legislation.
For a sense of what is starting to occur to level the playing field in the NIL space, consider this scenario," Prisbell wrote. "Two highways lead you to the popular restaurant downtown. Road A has no speed limit signs, allowing drivers to cruise to the establishment at whatever speed they desire. Road B has signs displaying a strict 20 mph speed limit posted throughout the journey, leading to snarled traffic and consistent delays. Big advantage taking Road A, as long as you're comfortable with continuous life in the fast lane."
"In the fast-evolving NIL world, the state of Alabama is tired of taking Road B. So it is moving to remove all the speed limit signs."
He also spoke with Bobby Bramhall, the president and co-founder of Athlete Licensing Company, about the repeals' implications on the college sports and NIL landscapes.
"State laws jumped out thinking they needed to get in front of it [NIL]," Bramhall told On3. "But it started limiting people. And it started raising questions like, 'Why is it fair market value in some states? Why is it market value in another? What's the difference?' In repealing some of those laws, it opens it back up for those schools that are under that state guidance to succeed again, against the nation. Because if there's no state law in another state, they are able to do whatever they want. It's hurting states that can't. Repealing the law will make things more uniform."