Florida commit Jaden Rashada signs with JTM Sports for NIL representation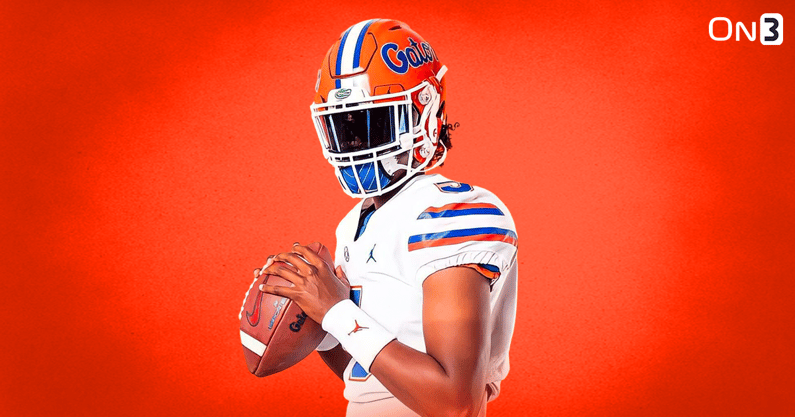 Jaden Rashada is making sure to capitalize on his NIL potential.
The Florida quarterback commit and four-star prospect from California has signed with JTM Sports for NIL representation. The top-60 player in the 2023 class recently flipped his commitment from Miami to Florida in the last month.
Because California is one of 21 states that allows high schoolers to monetize their Name, Image and Likeness, Rashada has started to ink deals before he arrives in Gainesville. He's already signed a four-figure deal with Athletes in Recruitment (AIR) and Leaf Trading Cards.
Founded by Jackson Zager and Tommy Thomsen, JTM Sports has started to work with some of the top high school talent in the country. The agency has signed five-star receiver Jurrion Dickey, three-star quarterback Myles Jackson and four-star defenisve back Zabien Brown in recent months. Rashada is expected to be represented by JTM for the entirety of his college career.
When Rashada initially committed to Miami back in June, the quarterback supposedly made his decision because of the fit. "[He missed out on] Millions. He did not pick the highest offer," Forward Counsel attorney Michael W. Caspino told On3 at the time. "He went there because he loves Miami, the coaches, and the opportunity."
With impressive arm talent, Rashada has proven he can drive the ball downfield. He finished his final season at Pittsburg with 2,585 passing yards, 29 touchdowns and 14 interceptions. The 6-foot-5, 190-pound prospect also showed he can move around the pocket, tallying 380 rushing yards and another five touchdowns.
Jaden Rashada's On3 NIL Valuation
The Florida commit currently has an On3 NIL Valuation of $471,000. The evaluation ranks No. 97 in the NIL 100, which is the first of its kind and the defacto NIL ranking of the top 100 high school and college athletes ranked by market valuation.
He also ranks No. 7 among high school football recruits. Jaden Rashada has 38,000 social media followers and a $2,500 per-post projection.
The On3 NIL Valuation is the industry's leading index that sets the standard market NIL value for high school and college athletes. A proprietary algorithm, the On3 NIL Valuation calculates an athlete's NIL value using dynamic data points targeting three primary categories: performance, influence and exposure.
While the algorithm includes deal data, it does not act as a tracker of the value of NIL deals athletes have completed to date, nor does it set an athlete's NIL valuation for their entire career. The On3 NIL Valuation calculates the optimized NIL opportunity for athletes relative to the overall NIL market and projects out to as long as 12 months into the future.