Knight Commission responds to Sen. Tommy Tuberville, criticize NCAA for failed NIL enforcement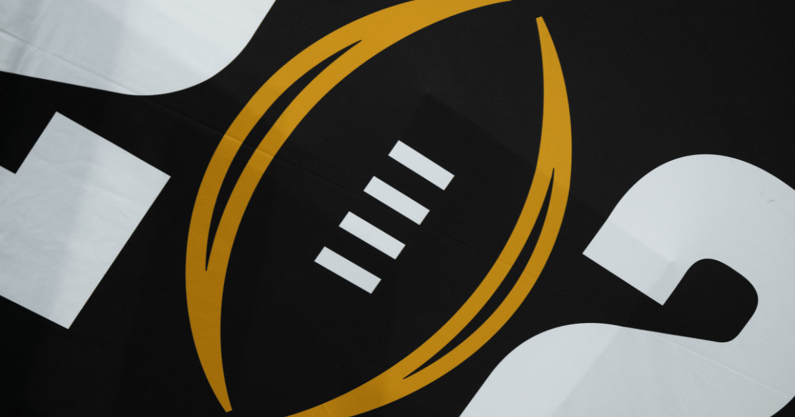 In a letter sent to U.S. Senators Tommy Tuberville and Joe Manchin, the Knight Commission called out the NCAA for its failed enforcement of NIL and lack of motivation to enact NIL restrictions over the past year.
Written by the commission's co-chairs — Arne Duncan, Len Elmore and Nancy Zimpher — the letter also outlined why the Supreme Court's Alston decision is not enough to prevent the NCAA from creating other forms of compensation unrelated to education. The NCAA v. Alston decision by the Supreme Court delivered a blow to amateurism in June 2020, as the court's ruling stated the organization violated antitrust law by placing limits on education-related benefits.
The letter, which was sent earlier this week, is in response to Sen. Tuberville's plans to draft a bipartisan NIL bill with Sen. Manchin. The senators announced plans this month because they believe it's time for Congress to act. No draft of the legislation has been released yet.
"The NCAA abdicated its responsibility to enforce its constitutional principles and operating bylaws with respect to NIL, which led to predictable results," the Knight Commission's co-chairs penned in their letter. "Many athletes benefited from legitimate NIL deals, but NIL compensation quickly devolved into thinly disguised 'player compensation' and 'recruiting inducements.'"
While the Knight Commission is not against Congress enacting federal legislation to counteract the lack of NIL enforcement, it does believe the NCAA is the correct governing body's right to resurrect such guidelines.
Two years ago, the commission called for an overhaul of Division I by creating a separate college football entity to govern the sport, which would be funded by College Football Playoff revenues. The Knight Commission is a panel of American academic, athletic and sports leaders, with an eye toward reform of college athletics, particularly in regard to emphasizing academic values and policies that ensure athletic programs operate within the educational missions of their universities.
"In our view, NIL-related chaos is only a symptom of a larger issue: The badly broken and out-of-date governance and structural model of Division I college sports," the letter states.
Knight Commission recommends NIL principles
In its letter, the Knight Commission recommends five principles to be considered in NIL legislation: fairness to athletes as students, informing athletes on their rights, oversight of NIL rights, guardrails for NIL rights and uniformity.
The main goal that the commission hopes the new guidelines will establish is taking pay-to-play out of the new world of NIL. Keeping student-athletes classified as such is also important to the commission, making sure they are not classified as employees.
Missouri, Louisiana, Alabama, Illinois, South Carolina and Mississippi have all loosened their NIL restrictions since July 1, 2021, to allow their institutions to facilitate NIL deals. The Knight Commission letter does not support those moves; the committee wants national uniformity.
Next steps for Sen. Tommy Tuberville's NIL reform
Senators Tommy Tuberville and Joe Manchin stated in their letter to the SEC that "a lack of meaningful leadership and a lack of clarity" means clear ground rules for student-athletes and schools must be set. However, neither Sen. Tuberville nor Sen. Manchin outlined specific NIL solutions in the letter.
"Like you, we have the common goals of protecting student-athletes, ensuring fair competition and compensation, and preserving the time-honored traditions of college sports," the letter to SEC Commissioner Greg Sankey said.
This isn't the first time that Sen. Tuberville has made it clear he's concerned about NIL. In late June, he told Bloomberg he was not happy about where NIL was going. But he also was concerned about the ramifications of federal legislation.
Sen. Tuberville also said he doesn't want to turn college sports into "minor leagues." He was also concerned about there being enough money to subsidize sports that don't pay for themselves. Yet, it's clear Sen. Tuberville feels compelled to act now based on his push for the bipartisan bill with Sen. Manchin. He told Sports Illustrated that NIL across the country is a "mess" and a "free-for-all."