Mercury expands to Clemson, launches digital platform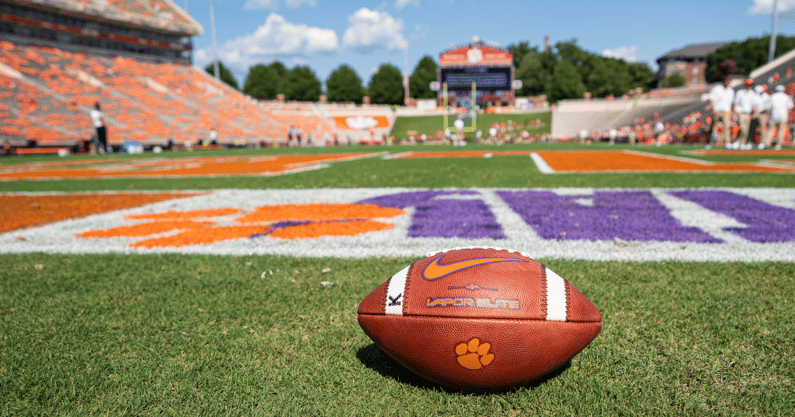 Mercury has added another institution to its growing list of partners.
The digital brand experience company has signed Clemson as its next school. As part of the agreement, Mercury's Clemson-centric platform, clemsontigers.io, will include co-branding and sponsorship opportunities. Plans are in place for it to receive advertisement digitally and in-venue.
Clemson's platform with Mercury will provide tailored team experiences. Exclusive and officially licensed digital collectible will dropped. And opportunities for fans to win insider experiences with Tiger athletics will be offered.
This marks the fourth school to join forces with Mercury. The company has platforms already launched at Kentucky, Kansas and UCF.
"The Mercury team creates new and memorable experiences for fans, and we are excited to bring their innovative approach to the best fans in the nation," Clemson athletic director Graham Neff said in a statement. "This partnership represents Clemson Athletics' commitment to deliver the best content possible to our community and to do it in an interactive and exciting way."
On top of the collectibles and experiences, Mercury is in the process of signing NIL deals with Clemson student-athletes to the user experiences. This will include athlete-led conversations and appearances on the platform's Discord chat.
Clemson.io will also feature team news and discussion forums. Digital collectibles will focus on featuring athletes and big-time moments.
"The Clemson brand is synonymous with excellence, and we want the fans to experience it to the fullest," Mercury CEO Porter Grieve said. "We are excited to work hand-in-hand with the University to reimagine the fan experience and become the go-to digital partner for premium Tigers content."
What this Mercury partnership means for Clemson
Mercury strives to enable universities to create innovative digital fan experiences to make selling digital collectibles seamless and customized. For universities, it aims to simplify the process of developing a marketing strategy and design to ultimately drive fan engagement. For players, it creates an easy way to put NIL dollars in their pockets. And for fans, it enables supporters of the tradition-rich program to enhance what it means to be a fan. 
It's also a time-efficient way for athletes to monetize their NIL. They can promote these discussions and collectibles on their social media channels. Athletes don't need to worry about hustling to a photoshoot or attending an in-person event.
Details on the revenue distribution model have yet to be disclosed. But in past deals, the company has brought on as many athletes as possible from football and basketball teams.
"We're not going to market with everyone we see, everyone we talked to," Grieve previously told On3. "We're really focused right now on bringing to market some core iconic schools and brands and partners."