Mercury expands to Villanova, launches digital platform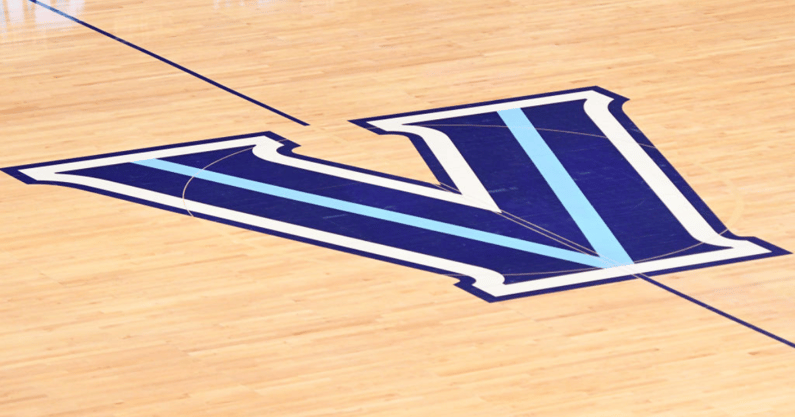 Villanova has become the sixth institution to partner with the digital experience platform Mercury.
As part of the agreement, Mercury has launched the Wildcat-centric platform, NovaNation. The website will provide tailored team experiences along with athlete-driven content. Exclusive, officially licensed digital collectible will also be released.
Villanova joins a list of schools that includes Kentucky, Kansas, Clemson, Oklahoma and UCF. Mercury has been agressive in the NIL space, too, signing multiple athletes at each school to partnerships.
"Here at Villanova we really pride ourselves on being together in everything that we do and building connections that will last a lifetime," Villanova men's basketball guard Justin Moore said in a statement. "Now the new NovaNation platform gives us a chance to make new connections with all of our fans like never before. We cannot wait for the collectibles to start dropping soon."
On top of the collectibles and experiences, Mercury is in the process of signing NIL deals with Villanova student-athletes to add to the user experiences. Moore and Villanova women's basketball forward Maddy Siegrist have already signed on.
Athletes will make appearances on the platform's Discord chat and the company's Next Up by Mercury podcast. Nova Nation's digital collectibles also focus on featuring athletes and big-time moments.
Mercury building platform for success
While NovaNation has not fully launched, Villanova fans are able to currently sign up for early access. At past schools, the company has launched ring and cleat collections to allow fans to connect with athletes. Yearly membership passes cost $25 to gain access to the exclusive content and memorabilia raffles.
"NovaNation is designed to bring The Nation, already one of the top fan bases in the country, to the next level," Mercury CEO Porter Grieve said. "We are excited to work with the Villanova Athletic Department to create a reimagined fan experience and empower the University's student-athletes and teams by bringing fans closer to the action through content and in-person access that cannot be found anywhere else."
Mercury strives to enable universities to create innovative digital fan experiences to make selling digital collectibles seamless and customized. For universities, it aims to simplify the process of developing a marketing strategy and design to ultimately drive fan engagement. For players, it creates an easy way to put NIL dollars in their pockets. And for fans, it enables supporters of the tradition-rich program to enhance what it means to be a fan. 
It's also a time-efficient way for athletes to monetize their NIL. They can promote these discussions and collectibles on their social media channels. Athletes don't need to worry about hustling to a photoshoot or attending an in-person event.
Details on the revenue distribution model have yet to be disclosed. But in past deals, the company has brought on as many athletes as possible from football and basketball teams.
"We're not going to market with everyone we see, everyone we talked to," Grieve previously told On3. "We're really focused right now on bringing to market some core iconic schools and brands and partners."