Why McDonald's partnered with ACC, HBCU athletes in NIL campaign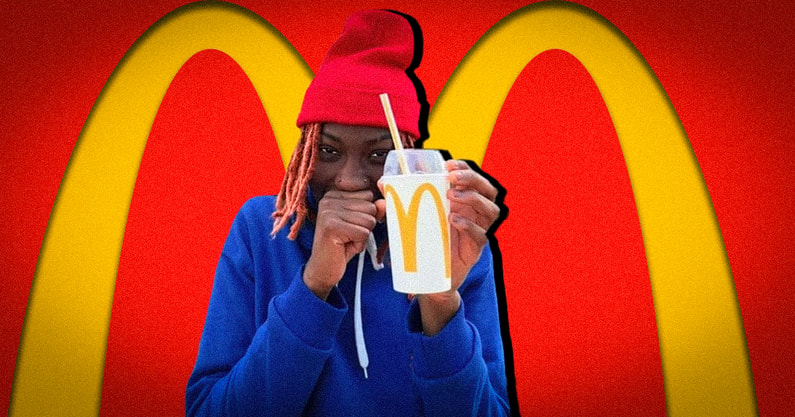 More than 45 college athletes participated in a recent marketing campaign for McDonald's franchises located in and around the Atlantic Coast Conference's footprint using their name, image and likeness rights. Duke guard Jeremy Roach headlined the NIL campaign that promoted the MyMcDonald's Rewards program, a limited-time-only frozen cola and the McDonald's Mobile Order & Pay feature.
The athletes involved in the campaign attend ACC member schools such as North Carolina, North Carolina State and Virginia Tech and historically Black colleges or universities (HBCUs) such as Alabama A&M and Fisk University.
The sports marketing agency Postgame facilitated the agreements between the McDonald's franchise owners and the participating athletes. Postgame co-founder and CEO Bill Jula previously told On3 there are more than 60,000 college athletes who have signed up for the platform, which has an open network rather than contractual agreements with specific schools or conferences.
"Through their agency, they find athletes that are relevant in those markets, and so it's all based on where those physical McDonald's are located in all of those markets," Postgame co-founder Danny Morrissey, a former Penn State basketball player, said in a phone interview. "Obviously, they want to democratize the access and be very inclusive to different groups – HBCUs being part of that – so that was part of it but also there's a McDonald's near or on those campuses and that's from a business standpoint one of the reasons why they're tapping into it as well."
Jeremy Roach 'will drive a lot of attention' to NIL deal
As a junior, Roach was named an All-ACC Honorable Mention selection after helping the Blue Devils reach the Final Four during his sophomore season as the team's starting point guard. He has more than 61,000 followers on Instagram and more than 11,000 Twitter followers.
Roach declared for the 2023 NBA Draft but he planned to maintain his college eligibility so he could have the option to return for his senior season. An athlete of Roach's stature can help a brand receive earned media because of the fans who follow a player or the player's program. However, Morrissey said a high-profile athlete won't necessarily drive business to a corporate partner from the athlete's name alone.
"He's going to drive a lot of attention in that local market and then obviously on his own channels," Morrissey said. He later cited the alignment with Roach given his style and the content he posts on social media.
"It was more about that than the fact that he's starting point guard on a very, very high-profile team and obviously he's a very good player," Morrissey said.
College athletes wanted to show 'it's not just for a deal'
However, the average or median college athlete likely has name recognition and a following based in their local market or hometown, even if the athlete isn't a household name nationally.
"All the other athletes – just that relevancy in their market," Morrissey said. "That's what we know college athletes [provide]. Take the starting quarterbacks of major schools out of the equation, you know the real value of athletes in NIL is the fact that they're sort of the local celebrities. They're the ones going to the school and reading to the kids. That's who mom and dad want their kids to maybe aspire to be, to look up to in those markets."
NC State guard and reigning ACC Sixth Player of the Year Saniya Rivers wanted to show her social media followers that she personally uses the McDonald's app and "that it's not just for a deal."
"I actually eat McDonald's, willingly," Rivers said in a statement to On3. "I love their frozen drinks and nuggets specifically, so this campaign was actually perfect for me."
Rivers, who said she enjoys creating TikTok videos and Instagram Reels, promoted the restaurant's frozen drinks and mobile ordering in an Instagram post to more than 21,000 followers last Friday.
NC State swimmer Nyles Korstanje said in a statement that it can be a challenge to focus on social media during the school year and around swim meets but the offseason provides the opportunity for athletes to focus on their personal brand.
"I will only post things in a way that I think fits with me as a person," Korstanje said. "I believe that this attracts brands to me because this is valuable to them, I post genuine content that is linked to me as a person and not just plain advertisement to earn some easy money.
The value and goals of a regional campaign
When explaining regional advertising campaigns – those that are somewhere in between a local business sponsoring a hometown hero and a national brand entering a long-term agreement with a prominent athlete – Morrissey said that national brands will sometimes target a geographic region.
"The challenge in digital marketing is you can't target people like you used to," he said. "There are things called cookies. They're going away, right? … It's third-party cookies – they're limited. California Consumer Privacy Act limits the ability to leverage people's personal data. Just can't be as targeted like you once used to. Facebook – it's very difficult. The cost to acquire and get in front of shoppers and users like you once did five, six, seven years ago is much, much more difficult.
"That's sort of the landscape that a lot of these brands are dealing with so they need to be able to work with an individual and get UGC (user-generated content) or work with creators, but in this hyperlocal, targeted kind of way and so naturally athletes fit perfectly for that because 99% of all athletes, they're the local, regional hero. They're not the national Bryce Youngs, where they're few and further between."
Morrissey used the term "full-funnel" when describing the measures of success for the McDonald's campaign. "It's a little bit of everything," he said.
McDonald's wanted to achieve social media impressions and online reach at an affordable rate, Morrissey said. Then there's the goal of creating foot traffic and the conversion of potential consumers into actual sales. McDonald's hopes its customers download the restaurant chain's app and create an account.
"We help brands actually like truly measure the impact of this. Things like, 'What's my return on ad spend?'" Morrissey said, adding that one unnamed client sees a 25% increase in its return on ad spend when partnering with athletes. "…That's a massive return. There's a real ROI there and what they call lower funnel like it's literally I spend a dollar and I make a dollar X, two, three dollars back.
"So every brand's going to be a little different. Most brands are still going to be more brand awareness, get eyeballs, access new audiences, create awareness about a new product that might be launching, or something like that. That's the norm so to speak."