Why NIL and Title IX are 'about to collide'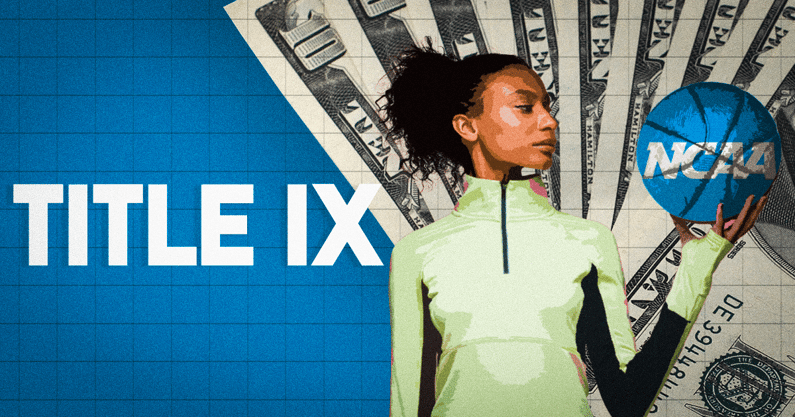 The NIL space is barreling toward a reckoning on Title IX.
"NIL and Title IX are about to collide – and it's just a question of when and where," lawyer Arthur Bryant, widely viewed as the nation's foremost Title IX expert, told On3. "Title IX says schools have to provide male student-athletes and female student-athletes with equal treatment and benefits, and almost no school in the country is doing that now without NIL. 
"With NIL, it is far, far worse."
The 51-year-old federal law protects students from sex-based discrimination at any school that receives federal funding. Whether you look at NIL separately from everything else involving schools' athletic programs or you combine it, Bryant said, schools are treating men and women "dramatically differently – and that is a straight-out violation of Title IX."
Collective big spenders on NIL deals for men
Jason Belzer, CEO of Student Athlete NIL, which manages some 30 collectives, said in June that 95% of collective dollars are distributed to men. Schools' exposure to Title IX issues could depend on precisely how tethered they are to a collective. 
The NCAA's evolving guidance states schools must maintain some distance from collectives. But many schools are ignoring that guidance.
Several industry sources tell On3 that more than half of Power 5 collectives are working closely with school fundraising arms. The Drake Group, a non-profit advocacy organization, believes Title IX applies because schools and most collectives are "entangled, entrenched and integrated with the schools," according to a 10-page memo the group sent last month to the Office for Civil Rights. 
"To be clear, if the school is not at all involved and third parties are treating male athletes at the school far better than women athletes and giving them tons of money that women aren't getting, there is no Title IX violation, because Title IX only applies to educational institutions receiving federal funds," Bryant said.
"But if the schools are involved and the men are getting way more than women, then there is a blatant Title IX violation – and it needs to be stopped."