Will Anderson lands NIL deal with Rhoback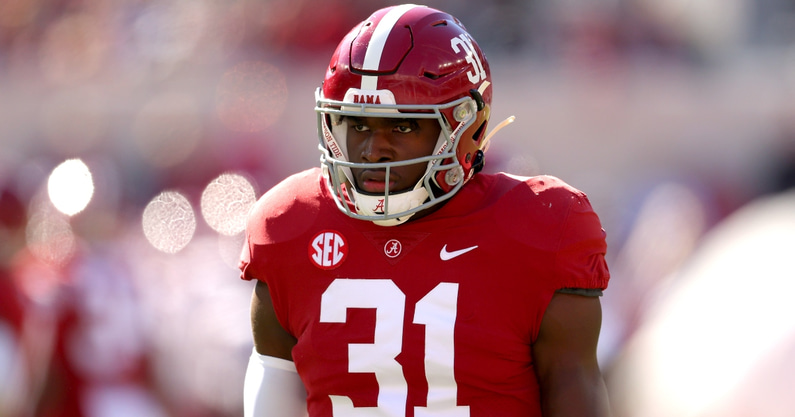 Alabama edge rusher Will Anderson, Jr. is one of college football's biggest and brightest superstars. So, it shouldn't be a surprise to see the NIL deals pouring in for the man they call the "Terminator", who is projected by many to be the No. 1 overall selection in the 2023 NFL Draft. On Sunday night, it was revealed via social media that Anderson landed a NIL deal with the apparel company Rhoback.
Rhoback is a lifestyle activewear brand that specializes in performance polos, tees, Q-zips, hats, and dog bandanas. The name of the company was inspired by the founder's breed of dog — the Rhodesian Ridgeback, which is how the name Rhoback was born. For more on Rhoback, you can check out their website. The company is still quite new compared to many other apparel brands out there.
Will Anderson, Jr. is one of the best defensive prospects the game of football has seen in quite some time. The scouting process for the NFL Draft never sleeps and ESPN's NFL Draft analyst Matt Miller had high words of praise for the freakish linebacker when he was talking about him on ESPN's "This Just In."
When asked about what type of player the team that potentially selects Anderson No. 1 overall in the 2023 NFL Draft would be getting, Miller gave him some lofty words of praise.
"I think he's getting another version of Von Miller. Von Miller 2.0. I'm old enough to have evaluated Von at Texas A&M now. 6-foot-3, 6-foot-4 at 245 pounds with an explosive first step," Miller said of Anderson.
"He had 34.5 tackles for loss last year, which was more than the top three pass rushers drafted this year combined. So, he's productive. He's athletic. He checks every box for you. He's been durable at Alabama. He can sit down right now and probably still be the first pick in the 2023 Draft, but he's not wired like that. Which is the other part of his game you absolutely love is he's a non-stop motor guy. He's a team leader and scouts are already pretty excited about him," Miller said.
Anderson and the Alabama Crimson Tide begin their 2022 campaign against the Utah State Aggies on Saturday, Sept. 3. Kickoff for that one is slated for 7:30 p.m. EST.
On3's Nick Schultz also contributed to this article.