NIL collective On To Victory surpasses Year One fundraising goal in one-plus month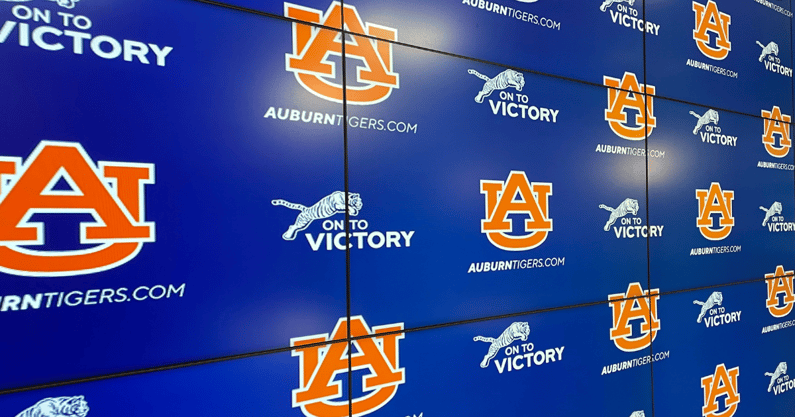 AUBURN – On To Victory, Auburn's primary Name, Image, Likeness collective, has surpassed their Year One goal in just over one month of being active.
On To Victory is in the middle of a "30 in 3" campaign. The collective plans to raise $30 million in three years. After one-plus month of the campaign, the collective has raised over $10 million, sources confirm to Auburn Live.
JOIN AUBURN LIVE: 7-DAY FREE TRIAL
Phase One for On To Victory centers around a major gifts campaign. What does that mean?
On To Victory is currently focused on high-level donors and alumni in order to ramp up fundraising quickly. Sources with knowledge of On To Victory's fundraising continue to tell Auburn Live that the response from high-level donors and alumni has been encouraging.
On To Victory sponsored an advertisement on the video board inside Jordan-Hare Stadium on Saturday in Auburn's opener against Mercer. The logo will also present on the media backdrop behind Harsin for all postgame appearances, as well as all other Auburn athletic events, including basketball and baseball.
Auburn Live asked head football coach Bryan Harsin about On To Victory's involvement and support on Wednesday during the SEC Coaches' Teleconference.
"I think it's awesome," Harsin said. "Having that sponsorship is great. It's the world we live in. This is where college athletics has gone. Everybody that supports the program and people that have been a part of Auburn for a long time see the value in doing those things. We have the support. I think it's something that's necessary and something that's become a part of college athletics today. It's important, it's appreciated, and I think it's something we have to continue building on.
"I'm always about the experience for the players that you coach. That's extremely important. The rewards i splaying for championships, but there's so much that goes into the lives of the players. It's not just coaches, it's everybody. It is people that have been at Auburn, it's alumni, it's important. When you have the chance to support athletics and this university, support people. It's important moving forward to have that support."
On To Victory currently has 104 student-athletes under contract.
The plan is for On To Victory to scale at the pace of giving. The collective does not plan to operate at a deficit. In other words, the more giving that happens, the quicker On To Victory will add staff and resources.
Following Phase One, On To Victory plans to launch a revamped website revolved around a monthly subscription model. The model will consist of fans being able to subscribe to On To Victory for a monthly fee and receive, potentially, news on collective happenings, access to coaches, along with a number of other ideas being floated around.
The plan is for the subscription model and revamped website to be launched during the current football season.
Fans will have the opportunity to earmark their donation towards specific athletic programs.
The On To Victory is made up of seven Auburn supporters, including Mike Arasin, Steve Fleming, Keith Jones, Wesley Spruill, Nick Davis, Ned Sheffield and Walt Woltosz.
The collective plans to operate on 10 percent of all giving, devoting 90 percent of all funds back into supporting Auburn student-athletes.
If fans want to contact On To Victory, they can email [email protected] or call 334-246-3077. You can visit the collective online at www.ontovictory.com.