Rapid Recap: Kansas State looking forward to rematch with TCU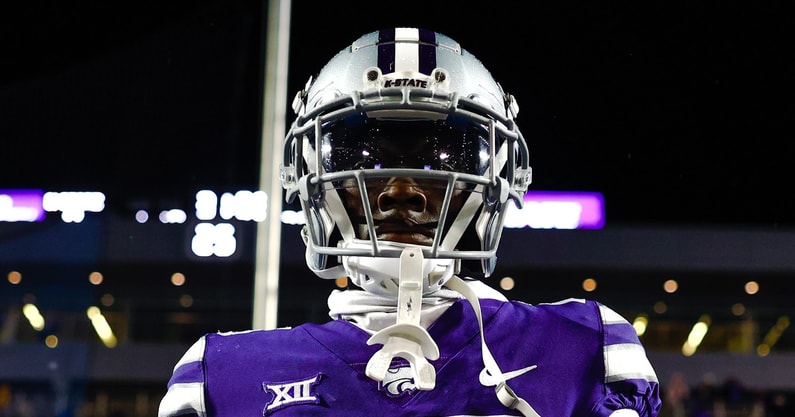 KANSAS STATE PREPARATION
Guess what? Kansas State has a pretty big football game on Saturday. They will be in Arlington for the Big 12 Championship Game to take on TCU. What goes into playing a team twice? Is there any advantages to be had?
Well, the preparation is a little easier because everything is already known at this point. Both K-State and the Horned Frogs know each other well, even if the first game was a unique one and didn't follow the expected script.
Despite that, sticking to your stuff and following what you know is important. Kansas State head coach Chris Klieman was insistent that they must be careful as to not reinvent the wheel and stick with what has gotten them to AT&T Stadium.
But they know that TCU is talented. K-State players had great things to say about the Horned Frogs. Kendre Miller drew rave reviews from the Wildcat coaches and players after the first game and again on Tuesday when Kansas State met with the media.
He's physical. He runs hard. K-State linebacker Austin Moore even noted that he might be the best running back they've faced all year. Without saying his name, he revealed that the only one close to Miller was Bijan Robinson.
Klieman also shared that TCU was the fastest team they have played this season when taking into account all three phases of the game.
On the flip side, Will Howard has come a long way since that night even if it was the first time he showed that he was ready to lead Kansas State. He's a lot more comfortable and confident right now and conducting an offense that has been scoring over four points per drive.
ADRIAN MARTINEZ
The main thing we learned after speaking with the K-State head coach on Tuesday afternoon is that quarterback Adrian Martinez may be available. He's getting better every day and chomping at the bit to at least allow himself to see the field if needed.
Martinez was injured at the beginning of the Baylor game in Waco and hasn't played since. It has been the Will Howard show ever since and he has led Kansas State to the Big 12 Championship Game. But regardless of Martinez' status, Will Howard will be the guy under center for the Wildcats.
Still, to have Martinez as the potential No. 2 for the contest is a great thing for K-State. Remember, not a lot of quarterbacks have finished games this season when facing TCU.
TOUGH TO BEAT A TEAM TWICE
Everyone knows the old adage of "it is tough to beat a team twice" and we heard that from K-State players like Howard and Eli Huggins on Tuesday. Certainly, because of how close they came the first time, they have a lot of confidence in their ability to pull out a win on Saturday.
Both teams are better than they were during the first meeting. But Kansas State believes they were a bit banged up for that contest, didn't tackle well, failed to capitalize on opportunities, committed too many mistakes and left some points on the board.
That's all true. But can they reverse their fortunes in the rematch?