Kentucky Volleyball's Azhani Tealer will return for a fifth season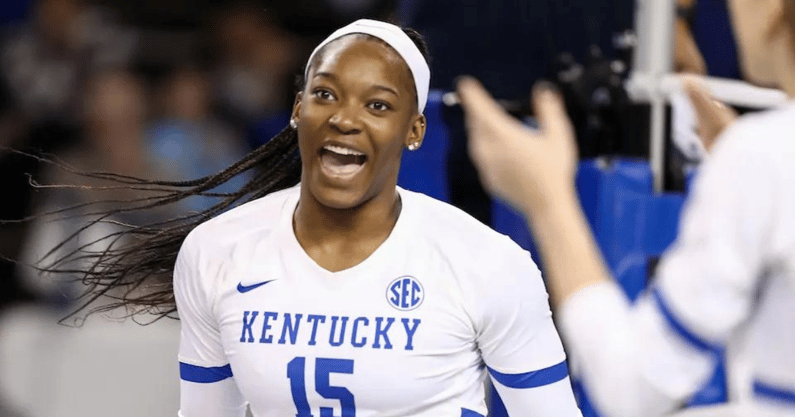 Today is Senior Day for the Kentucky Volleyball team, but one Wildcat decided to run it back for one more year. Senior middle blocker Azhani Tealer announced she is returning for a fifth season. The good news came in a video featuring the Preseason All-SEC selection and the Wildcat mascot.
Despite missing four matches earlier this season with an injured right shoulder, Tealer leads Kentucky in blocks (88) and is third on the team in total kills (189). She had a career-high tying 18 kills vs. Arkansas on October 8. Her 11 kills and seven blocks helped Kentucky beat No. 10 Florida last Sunday, which put the Cats back into a tie with the Gators atop the SEC standings. The SEC does not break ties for a volleyball championship, so if both teams end with the same record, the league will declare the teams co-champions.
The No. 16 Cats host South Carolina today and tomorrow in the final series of the regular season. Today's match starts at 4 p.m. and tomorrow's at 1 p.m. at Memorial Coliseum. UK Athletics is offering a $1 shuttle for fans who want to attend that and the football game vs. Louisville at Kroger Field, so yes, you can do both.