About Kentucky Sports Radio (KSR)
Past
It is fitting that the sports media empire that is KSR was born in a basement. The brainchild of Matt Jones and Rob Gidel, Kentucky Sports Radio launched in November 2005 as a blog and podcast, the latter taped in Andrew "Hubby" Jefferson's basement. The mission: provide University of Kentucky Basketball, Football, and Recruiting news in the most ridiculous manner possible. Through the site's evolution and the birth of the wildly popular radio show, that mantra has remained paramount, right down to an app notification of Ryan Lemond laughing creepily and photos of Kentucky fans throwing up three goggles across the world.
In the early years, KSR was mostly the musings of college friends who loved the Cats, and in turn, the blog developed a quirky cult following. Fans who wanted something different than traditional sports coverage followed along as Matt and his friends found their footing in the industry. In 2007, the recruitments of Patrick Patterson and Jai Lucas took the site to another level, with a new audience coming on board for daily updates. "Any news on Patterson or Lucas?" became a popular refrain across the state, and KSR's growing popularity helped the site gain new footholds in the media world.
From there, KSR started adding more writers as we all realized this thing was really becoming a thing. In 2008, KSR held its first "Who Wants to be a Blogger" contest for aspiring writers. Tyler Thompson finished third. Two years later, Tyler rejoined the site as a part-time contributor, proof that once you're part of the KSR family, you never really leave. In August 2009, Drew Franklin came on board as part of a package deal with John Calipari, John Wall, and DeMarcus Cousins. The Calipari Era brought a fresh wave of growth to KSR as fans eagerly consumed all of the content they could about the exciting new changes in Lexington.
KSR the radio show launched in August 2010, furthering the site's exposure. Traffic on the site doubled in both page views and unique visitors. As a result, KSR added more writers and content, ensuring its foothold as the preeminent destination for Kentucky fans online.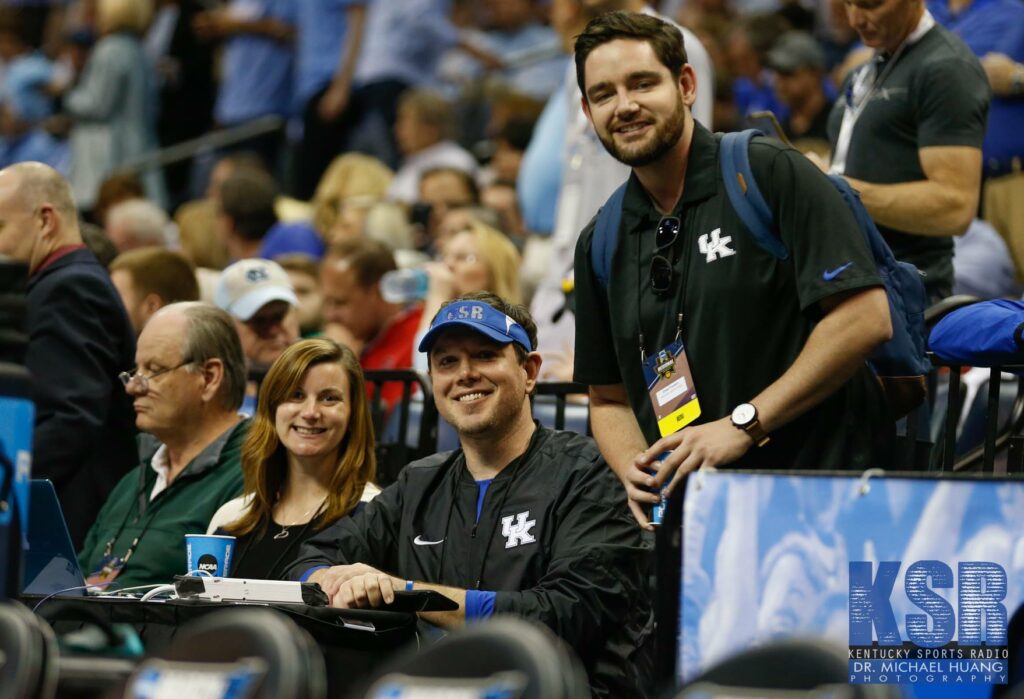 Present
Before KSR joined the On3 Network in 2021, it was the largest independent college sports site on the internet. The decision to partner with On3 was made in large part to preserve that identity as the sports media landscape continues to evolve.
As founder of KSR, Matt Jones is still involved in the day-to-day operations, providing guidance and direction. KSR is led by Tyler Thompson, the site's Editor-in-Chief since 2018, and Drew Franklin, managing editor, radio co-host, podcaster, and Jack of all trades. Nick Roush covers football along with Freddie Maggard and Adam Luckett, Jack Pilgrim covers basketball, and Zack Geoghegan covers recruiting in both sports. Maria Taustine keeps the site rolling on the business side, with help from Maggard in ad sales. Brent Wainscott joined the team in 2021 to assist with graphics, video, and social media.
KSR also has a large staff of part-time contributors and interns, including Bryan the Intern, whose semi-regular "Rants and Ramblings" have prompted choruses of "BTI Sucks!" since 2007.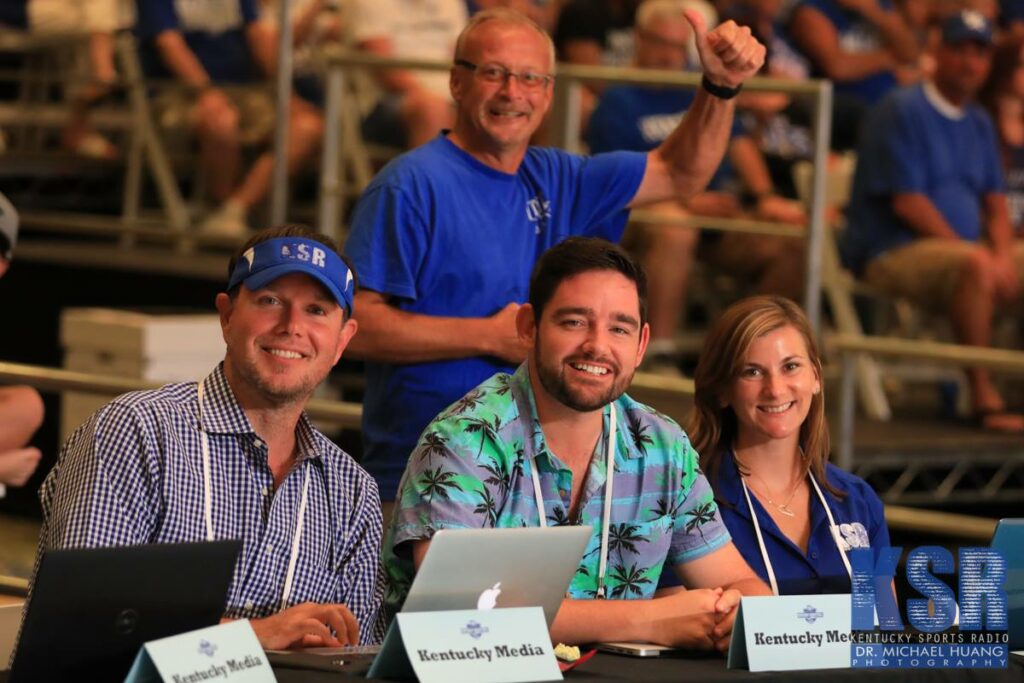 Future
Now part of the On3 Network, KSR will only continue to grow and improve in this new era of sports media. Not only has the partnership provided a much-improved user experience, KSR now has access to national talent and soon, the best recruiting database in the industry. The site continues to expand its video content and social media presence, all while staying true to our roots with unique features, the latest news, and a touch of humor. Not bad for a blog born in a basement.