The On3 guide to NIL collectives around the nation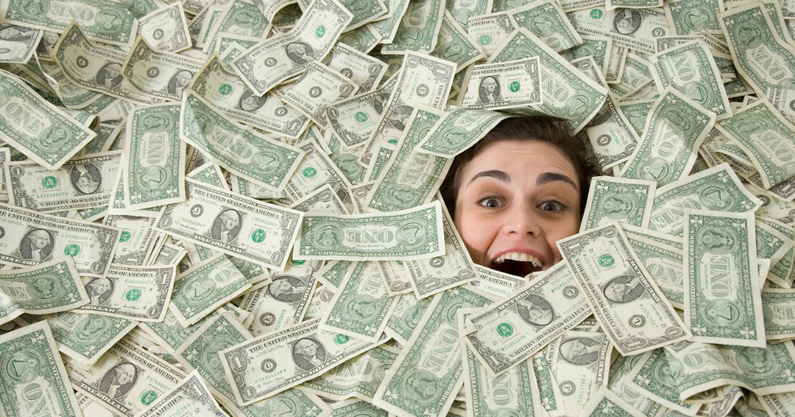 Donor-led collectives are sweeping the nation, dramatically reshaping the NIL landscape.
The proliferation of donor-driven collectives continues to dominate the Name, Image and Likeness conversation. Often founded by prominent alumni and influential supporters, school-specific collectives pool funds from a wide swath of donors to help create NIL opportunities for student-athletes through an array of activities.
Collectives, which are independent of a university, can serve a variety of purposes. Most often, they pool funds from boosters and businesses, help facilitate NIL deals for athletes and also create their own ways for athletes to monetize their brands. Industry sources expect every Power 5 school to be affiliated with at least one NIL-related collective by the end of the year, and industry sources say several dozen yet-to-be-announced collectives are currently in the information-gathering stages. Those programs that fail to be affiliated with a robust collective risk being left in the dust in the ultra-competitive world of football and basketball recruiting. 
This is an up-to-the-minute snapshot of collectives across the country. On3 will be updating this list as more inevitably launch in the coming weeks and months. Available details related to how each collective operates vary greatly. Some are in the developmental stages, while others are starting small with visions to expand to help athletes within other sports programs at the respective university.
Alabama (High Tide Traditions)
Founders: Businessman and attorney Larry Morris, along with Paul Register, Tripp Powell and Cole Price.
The buzz: This collective wants to create positive business relationships locally and nationally. Student-athletes will be positioned to heighten the exposure for business partners through authentic content, appearances and other services. 
Arizona (Friends of Wilbur & Wilma)
Founders: Cole Davis and Humberto S. Lopez, longtime Arizona supporters
The buzz: The collective initially will assist football players. The collective will be powered by Blueprint Sports, which is led by co-founder and partner Francisco Aguilar, a former Arizona student body president. BPS' key investor is the Andre Agassi Foundation for Education. The BPS platform will facilitate monthly community engagements for football players. 
Arizona (Arizona Assist)
Founders: Michael Saffer, Thomas Conran and Adam Lazarus
The buzz: The focus is on assisting men's basketball players. Supporters, alumni, and local businesses will receive benefits and exclusive opportunities to purchase products and engage with players through VIP events and experiences, various raffles and a variety of merchandise and memorabilia that isn't available to the general public.
Auburn (NIL-Auburn)
Founder: Rick Davidson, former Auburn baseball player and local attorney
The buzz: The collective enables student-athletes to earn compensation from autographed photos, personalized videos, appearances and podcast interviews.
Clemson (TigerImpact)
Founders: The board of directors includes Brent Beason, Doug Lebda, Kendall Alley, Kendall Alley, Kevin Gemas, Rich Davies and Trevor Immelman.
The buzz: TigerImpact's student-athletes (12 were named initially) have committed to promote community charities on social media, in advertisements, at events, at hands-on workdays and beyond. TigerImpact aspires to work with every Clemson athlete.
FIU (Inside the Cage)
Founder: Jonathan Cyprien, former FIU and NFL player
The buzz: The collective helps FIU athletes earn compensation for their NIL by cultivating and crowdfunding support and marketing opportunities from businesses, donors, students, alumni and fans. Donors will receive a variety of perks, including unique player content, autograph sessions, meet-and-greet events and more.
Florida (Gator Collective)
Founders: Former Florida baseball player Eddie Rojas and wife Kelli Rojas
The buzz: The collective strives to provide fans with access to, and experiences with, athletes. Fans commit to a monthly pledge, starting at $5.99 per month. Fans receive autographs, interviews, social media content, appearances and other fan engagement opportunities.
Florida (Gator Guard)
Founder: Hugh Hathcock, businessman and longtime Florida donor
The buzz: This is an exclusive, influential group of deep-pocketed Florida donors. Florida-based attorney Darren Heitner said the group raised $3 million in its initial 24 hours. Hathcock recently made a $12.6 million pledge to Gator Boosters, the single largest financial gift in the organization's history.
Florida (MarketPryce Florida)
Founder: Jason Bergman, MarketPryce CEO
The buzz: Partnering with local businesses, MarketPryce Florida will disperse donations on a rolling basis and pay Florida athletes to promote the local businesses.
Florida State (Micconope 1851)
Founders: Mike Underwood; James Coleman, former FSU football player
The buzz: In addition to helping athletes monetize their brand, the collective will help connect athletes with alumni for educational resources. It is focused on the professional and life development of student-athletes.
Florida State (Rising Spear/Warpath 850)
Founders: Bob Davis and Alan Flaumenhaft, former members of the executive board of directors of Seminole Boosters
The buzz: In May 2022, Rising Spear merged with Warpath 850, which was founded by Dreamfield. As part of the agreement, Dreamfield will become a preferred partner for fan engagement events such as: discord chats, spaces and local meet and greet events on behalf of Rising Spear. There are two options. For Gold Standard, Rising Spear finds a booster-owned company and enlists an athlete as a sponsor. For Garnet Spirit, boosters donate to a charity and get a tax write-off. Athletes make charitable appearances to earn compensation.
Georgia (Classic City Collective)
Founder: Matt Hibbs, former Georgia assistant athletic director, is the CEO
The buzz: Alongside partners Icon Source and DGD Fund, this collective aims to be the nation's foremost supporter-funded NIL facilitation platform to position Georgia athletics and its athletes from all 21 sports for sustained success. A variety of NIL opportunities will be available, including social media endorsements, traditional media advertisements, deals for promotional activities, appearances, meet-and-greets, autographs and digital content.
Gonzaga (Friends of Spike)
Founders: Former men's basketball player Matt Santangelo; former women's basketball player Shaniqua Niles; Dealers Auto Auction; Gee Automotive; Washington Trust Bank; The Wolff Company
The buzz: The collective aims to create long-term NIL opportunities for male and female athletes. Fans who contribute will be able to engage directly with athletes for meet-and-greets, corporate advertising campaigns, youth sports coaching sessions, brand representation, merchandising programs, speaking appearances and other events.
Grambling (The Icon Collective)
Founders: Marc Smith, chief development and financial officer; Marva R. Nichols, chief marketing and branding officer; David L. Dirks, chief compliance officer; Lashanda Love, CEO
The buzz: This is believed to be the first HBCU-affiliated collective. It provides assistance to athletes at Grambling by facilitating NIL opportunities with businesses, alumni and fans. The Icon Collective is a group of Grambling alumni. The website includes shirts that donors can purchase. It will officially launch the first week of April during the Tigers' Spring Game weekend.
Illinois (Illini Guardians)
Founder: Adam Fleischer, Chicago attorney and Illinois graduate; Champaign businessman Creg McDonald
The buzz: The collective has the support of former Illini standouts Kendall Gill, Dana Howard and Ayo Dosunmu. It will partner with community organizations to enable athletes to be paid for conducting camps and making public appearances.
Indiana (Hoosiers For Good)
Founder: Pete Yonkman, president of Cook Group and Indiana alumnus
The buzz: The collective will match Indiana-based charitable organizations with like-minded student-athletes looking to use their leadership and influence to help Indiana communities thrive. The collective's leadership team includes former IU basketball great Calbert Chaeney and Allison Jorden, former four-time Indiana women's soccer team captain.
Indiana (Hoosier Hysterics NIL Collective)
Founders: Television producer Eric Pankowski; director/writer/producer Ward Roberts
The buzz: The collective pools money from businesses and donors, then works to create NIL deals for athletes. The collective can match interested businesses with athletes. Another aspect is that businesses or donors can contribute to NIL in general and the collective will pool funds and create opportunities for athletes.
Kansas (6th Man Strategies)
Founders: Former Kansas baseball players Ryan and Matt Baty
The buzz: Crowd-funding, VIP events and raffles are at the heart of the collective's efforts. The Wichita-based company represents all 18 Kansas men's basketball players in their NIL. It helps athletes manage areas such as personal branding, sales resources, public relations, tax strategy, legal and business advising.
Kansas State (The Wildcats' Den)
Founders: Aaron Lockett and Curry Sexton, former Kansas State wide receivers; Brian Morris.
The buzz: The collective will formally launch April 20, enabling Kansas State fans to support their favorite athletes. More details to come.
Kansas State (Wildcat NIL)
Founders: Jesse Ertz, former Kansas State quarterback; Ryan Henington, former linebacker; Ross Elder, former defensive back; Brad Fulner, former player and successful business owner
The buzz: The collective accepts donations of any amount. Within the collective, the Cat Family Club is focused on deep-pocketed donors. A group of 100 supporters has committed to donating $1,000 per month to help create NIL opportunities for players. The aim is $1.2 million per year to remain competitive in the space. 
Kentucky (The Big Blue Legacy)
Founder: Fred Johnson, CEO of The Virtus Brand
The buzz: The collective works with The Virtus Brand, an independent company created to help players with NIL opportunities, to facilitate the NIL process. The Big Blue Legacy allows prominent business leaders from across the state to support UK athlete NIL opportunities through pledges to The 15 Fund. The fund has a board of directors composed of former UK athletes. The goal: Create a marketplace to support all 29 of UK's varsity sports programs.
Maryland (Turtle NIL)
Founder: Harry Geller
The buzz: The collective will use GoFundMe in order to pool funds for NIL operations, Sports Business Journal reported. Details are limited.
Memphis (901 Fund )
Founders: A group of Memphis supporters called Tigers On A Mission; the three-person collective board is Bob Byrd, founder and chairman of the Bank of Bartlett and Bartlett Mortgage; Kent Ritchey, founder and president of Ritchey Management and Landers Auto Group; and Clay Presley, partner with SouthWorth Capital Management.
The buzz: It aims to drive awareness of charities while deepening the connection between the city of Memphis and student-athletes. The fund will establish a baseline NIL for the football team as well as the men's and women's basketball teams. Athletes will promote charities through social media posts, appearances and autograph signings. 
Miami (Bring Back The U)
Founder: Dan Lambert, Miami booster and MMA team owner; Jorge Masvidal, MMA fighter
The buzz: All money received from fundraisers and donations is funneled to players through local businesses. The company provides a liaison between players and sponsors. The company helps businesses identify the appropriate athlete and advertising campaign. It also hosts events and fundraisers, distributing all proceeds to local small businesses for the purpose of signing endorsement deals with players. 
Missouri (Advancing Missouri Athletes)
Founder: Thomas M. Harrison
The buzz: No other details are available.
Nebraska (N100)
Founders: Gerrod Lambrecht, Nebraska football's former chief of staff; Jon Bruning, former Nebraska attorney general
The buzz: This group officially was announced April 8 after existing largely under the radar since the summer. Bruning is a longtime friend of Nebraska football coach Scott Frost and associate athletic director for football Matt Davison. It will allow businesses and individuals to directly support NIL efforts by the athletes and has several major program supporters operating together. 
North Carolina (Heels4Life)
Founder: Executive director Shakeel Rashad, former North Carolina linebacker
The buzz: The collective is designed to showcase Tar Heels football players and create revenue opportunities. Fans will donate to become Heels4Life members. Players will receive compensation for delivering exclusive content and experiences to members. All money raised by the company will go back to the players.
Notre Dame (Friends of the University of Notre Dame – FUND)
Founder: Brady Quinn, former Notre Dame quarterback
The buzz: The collective will begin working with more than half-dozen football players this spring. The board interviews players to determine their charitable interests. It matches charities with athletes, who are compensated for appearances and social media posts. The athletes will receive a stipend and the charity they represent will receive a financial donation. 
Ohio State (Cohesion Foundation)
Founder: Gary Marcinick, former Ohio State player
The buzz: The collective connects athletes to charities to provide them with free marketing to promote their mission and purpose. Cohesion then compensates athletes for their services. The collective also aims to educate athletes on the importance of giving back to their communities.
Oklahoma (1Oklahoma)
Founders: A collection of businessmen, community leaders and alumni, including Barry Switzer
The buzz: The collective is initially focused on football, men's basketball and softball. It will collaborate with impactful nonprofits throughout Oklahoma to create NIL opportunities for athletes.
Oklahoma State (Unbridled)
Founders: Joe Eastin, Garrett McCain
The buzz: The collective will create a variety of NIL opportunities for athletes, including digital content, autographs, social media endorsements, public appearances, meet-and-greets and more.
Oregon (Division Street)
Founder: Nike co-founder Phil Knight and several other former Nike executives
The buzz: Division Street includes a strong list of industry luminaries who will assist athletes in creating opportunities to monetize their brands. Among those involved include company CEO Rosemary St. Clair, former GM of Nike women; Rudy Chapa, former VP of sports marketing at Nike; Rich Paul, Klutch Sports Group founder; and Nike and Jordan executives Josh Moore, Nicole Graham and David Creech. And Oregon alumnus Sabrina Ionescu is chief athlete officer. 
Ohio State (The Foundation)
Founders: Brian Schottenstein, whose family has been a major contributor to the school, and Cardale Jones, former Ohio State quarterback
The buzz: The collective was founded with the goal of using the NIL of Ohio State student-athletes to help promote worthy charitable causes and make positive contributions to local communities. The board of directors includes respected business leaders in central Ohio and former Ohio State athletes. The charities that have partnered with The Foundation include LifeTown Lessons for Life, Buckeye Cruise for Cancer and A Kid Again. In exchange for compensation, the student-athletes will help promote and raise awareness for an approved charitable cause. The collective is currently focused on the football and men's basketball teams. 
Penn State (Happy Valley Talent)
Founders: Chamber of Business & Industry of Centre County, the Happy Valley Adventure Bureau 
The buzz: The business-athlete private portion of the website allows for the creation of profiles, searching, communicating, posting of availability and posting confirmed events. The public portion allows fans to create accounts, view confirmed events and receive notifications when an event with an athlete is posted.
Penn State (Nittany Commonwealth)
Founder: Michael Krentzman, State College, Pa., attorney, businessman and longtime Penn State supporter
The buzz: An experienced marketing team will create NIL opportunities for student-athletes with local, regional and national corporate partners. It also plans to offer mentorship and professional development opportunities.
Penn State (Success with Honor)
Founders: Backed by Ira Lubert, University Board of Trustees chairman; LaVar Arrington, former Penn State football star; David Taylor, Olympic gold medal winner in wrestling; and others.
The buzz: The collective has partnered with Student Athlete Empowerment to run its day-to-day operations. SAE is led by Jason Belzer, who is CEO and co-founder of Student Athlete NIL. The focus of the Penn State-affiliated collective is to help more than 850 student-athletes at the school "navigate and maximize" their NIL. Monthly subscriptions range from $10 to $500, and offer various levels of membership perks. 
South Carolina (Garnet Trust)
Founder: Brian Shoemaker
The buzz: Fans can contribute funds for sponsored interviews and exclusive experiences such as virtual meet and greets, in-person events, apparel raffles and direct messages from athletes. The company's other objective is providing media services to businesses that want to have athletes feature their products.
SMU (Pony Up)
Founders: Led by former football player Paul Lloyd, with support from former players Eric Dickerson, Luke Crossland, Dick Anderson, Kelvin Beachum and Richie Butler
The buzz: The football-centric program includes elements such as professional development, community and clearing house/matchmaker for businesses and athletes. There are two community program verticals, including one in which businesses support causes important to the players.
TCU (KF NIL, LLC)
Founder: None listed
The buzz: Established in 1997, KillerFrogs.com is the largest online community for TCU fans. After the NIL era began, members of the KillerFrogs.com community urged KillerFrogs.com to form a NIL program for TCU athletes. The goal is to reach as many TCU student-athletes as financially possible and provide them with memorable and unique experiences within their fanbase and community. It accepts donations of any size. NIL deals will include athletes being guests on podcasts, signing autographs, engaging in internships and accepting speaking opportunities.
Tennessee (Spyre Sports Group)
Founders: Sports marketing veterans Hunter Baddour, James Clawson and Sheridan Gannon
The buzz: The marketing agency has created the 1951 Club, which is a donor tier system. Depending on donation level, members can receive newsletters, signed memorabilia and chances to meet athletes.
Texas (Burnt Ends)
Founders: Rob Blair, sales director in The Woodlands; Rick Vasquez, serial tech entrepreneur
The buzz: Every tight end on the roster (including walk-ons) can earn four-figure monthly stipends. Funds are generated through an auto renewal subscription with a signup link on the Surly Horns' message board website. Signing up for the $10-per-month membership gets a fan access to a special part of their board just for the tight ends. The $25-per-month tier gets you a cup and bumper sticker. And $50 per month gets you a group dinner with all the tight ends, which will be sponsored by Pinkerton's Barbecue. 
Texas (Clark Field Collective)
Founders: Veteran sports marketer Nick Shuley; board of directors include former Texas athletes such as T.J. Ford and Kenny Vaccaro
The buzz: The collective, which secured an initial pledge commitment of $10 million, will assist the school's athletes in 17 varsity sports in cultivating and facilitating NIL opportunities in conjunction with businesses, donors and fans. The fund is disseminated among all sports for NIL activities, which include endorsements, autographs, appearances and more. Exactly how much each athlete will receive is yet to be determined by the boards representing each specific sport. 
Texas (Horns with Heart)
Founders: Co-founder Rob Blair, shipping director in The Woodlands
The buzz: Each scholarship offensive lineman will receive $50,000 each year to promote charities and make appearances. 
Texas (Occupy Left Field)
Founders: Britt Peterson, president and co-founder of OLFF
The buzz: Texas baseball players can earn up to $10,000 per year by appearing at charitable events in an effort to amplify fundraising for various causes.
Texas Tech (Matador Club)
Founders: Organized by six Tech alums: Cody Campbell, Tim Culp, Terry Fuller, Marc McDougal, Gary Petersen and John Sellers
The buzz: The initial focus will be on football, men's basketball and baseball, and other sports will be brought into the fold as the company grows. Fans are encouraged to contribute monthly. Athletes will take part in community service activities and help raise awareness for local charities. The collective also will host events for members, working toward better connecting players with fans. 
Tulane (FTW Collective Group)
Founder: Kelly Comarda
The buzz: The crowd-sourced NIL program enables Tulane supporters to donate to a fund used to create and connect NIL deals for the school's athletes. The initial goal is to raise $100,000. Athletes can become spokespeople for FearTheWave and be featured on FearTheWave podcasts. Also, FearTheWave will partner with athletes to highlight local charities and businesses. All money raised, aside from minor administrative costs, will go to the athletes. Any supporter who donates at least $250 will be invited to a special meet-and-greet with athletes chosen to participate in the NIL program. 
UCF (Mission Control)
Founders: Dreamfield
The buzz: All athletes can participate. Athletes will assist in clinics, and deals involving collectibles and NFTs (non-fungible tokens) also figure in.
Utah (Utah LockerRoom)
Founders: LockerRoom Athletics.
The buzz: This collective is part of the LockerRoom Athletics NIL platform, which was created to connect Utah fans with their favorite student-athletes. Student-athletes will receive 80 percent of membership dues.  Compensation will be distributed based on member requests to pay athletes individually or in a group. Members are able to interact with, communicate with and hire student-athletes for NIL merchandise purchase or engagement opportunities. 
UTSA (Runners Rising Projet)
Founders: The Bird Gang Tailgate, a group of passionate UTSA alumni who tailgate together. Executive director is Eddie Benningfield.
The buzz: UTSA athletes Jonathan Tapia (baseball) and Lexi Bolton (soccer) were nominated by peers and signed as the collective's first ambassadors. R2P helps UTSA student-athletes use their NIL to be compensated for blog posts, in-person appearances, video interviews and traditional endorsements. R2P aims to provide student-athletes with professional mentorship, assistance with personal branding, and networking opportunities to achieve long-term success on-and-off the field. Runners Rising Project offers fans membership into the Project, with perks ranging from "Insider" to "Founder," including exclusive social media networks, access to certain UTSA student-athletes, private events and Zoom Q & As.
Virginia (Cavalier Futures)
Founder: Executive director Lo Davis, veteran of the Virginia Athletics Foundation
The buzz: This collective will help student-athletes be compensated for a wide range of deals, including traditional endorsements, social media promotions, appearances, autographs and equity opportunities. It also can help athletes hire marketing agents and other representatives to assist them.
Virginia Tech (Commonwealth NIL)
Founder: Former Virginia State Delegate Nick Rush, Tech alum Forrest Rush
The buzz: It specializes in comprehensive, diverse and innovative NIL solutions. The collective raises resources for NIL contracts through events, activities and special sales with a unique focus in the Commonwealth of Virginia.
Virginia Tech (Hot Route Marketing, LLC)
Founder: Tech alum Kelly Woolwine
The buzz: It represents a vehicle by which businesses, donors and fans can invest into a consolidated pool of resources from which NIL opportunities can be arranged for student-athletes.
Virginia Tech (Triumph NIL)
Founders: James Cowan, chairman at CowanPerry PC; Kevin Jones, former Tech All-America running back
The buzz: The group seeks to pair corporate clients with student-athletes to build compelling campaigns that drive "real" results, in addition to offering platforms for donors and fans to support their favorite Hokies. 
Wake Forest (Top Hat Collective)
Founder: CEO Drew Vandemore
The buzz: This is a membership collective of fans, sponsors and supporters created to help Wake Forest athletes. Top Hat provides opportunities for athletes to connect with members in a variety of ways, including in-person and virtual events, autographs, apparel, NFTs, social media engagement and more. Members can sign up for a monthly or annual membership. There are five individual membership categories ranging from $25 per month to $10,000 annually, each tier offering different benefits.
Washington (Montlake Futures)
Founders: Washington donors
The buzz: Montlake Futures will develop and facilitate NIL opportunities for athletes in cooperation with local businesses and sponsors. Local companies that have endorsed the collective include Alaska Airlines, Amazon, Costco, Nordstrom and Precept Wines. It includes an "Athletes Council" of prominent Huskies athletes. And former football coach Chris Petersen will serve as the company's ambassador and "Lifetime Transformation Leader."
West Virginia (Country Roads Trust)
Founder: Former West Virginia athletic director Oliver Luck and Ken Kendrick, West Virginia alumnus and general managing partner of the Arizona Diamondbacks
The buzz: The collective connects local businesses and corporations to athletes who provide value to their brands. The athletes will engage in autograph sessions, advertisements and social media campaigns. An athlete advisory committee, which includes former West Virginia great Jerry West, will provide counsel to the trust.
(Information was gathered from various reports and websites, most notably Sports Business Journal and Business of College Sports, as well as through interviews with numerous industry sources.)