Big Bertha came down today
[caption id="" align="alignnone" width="1024"]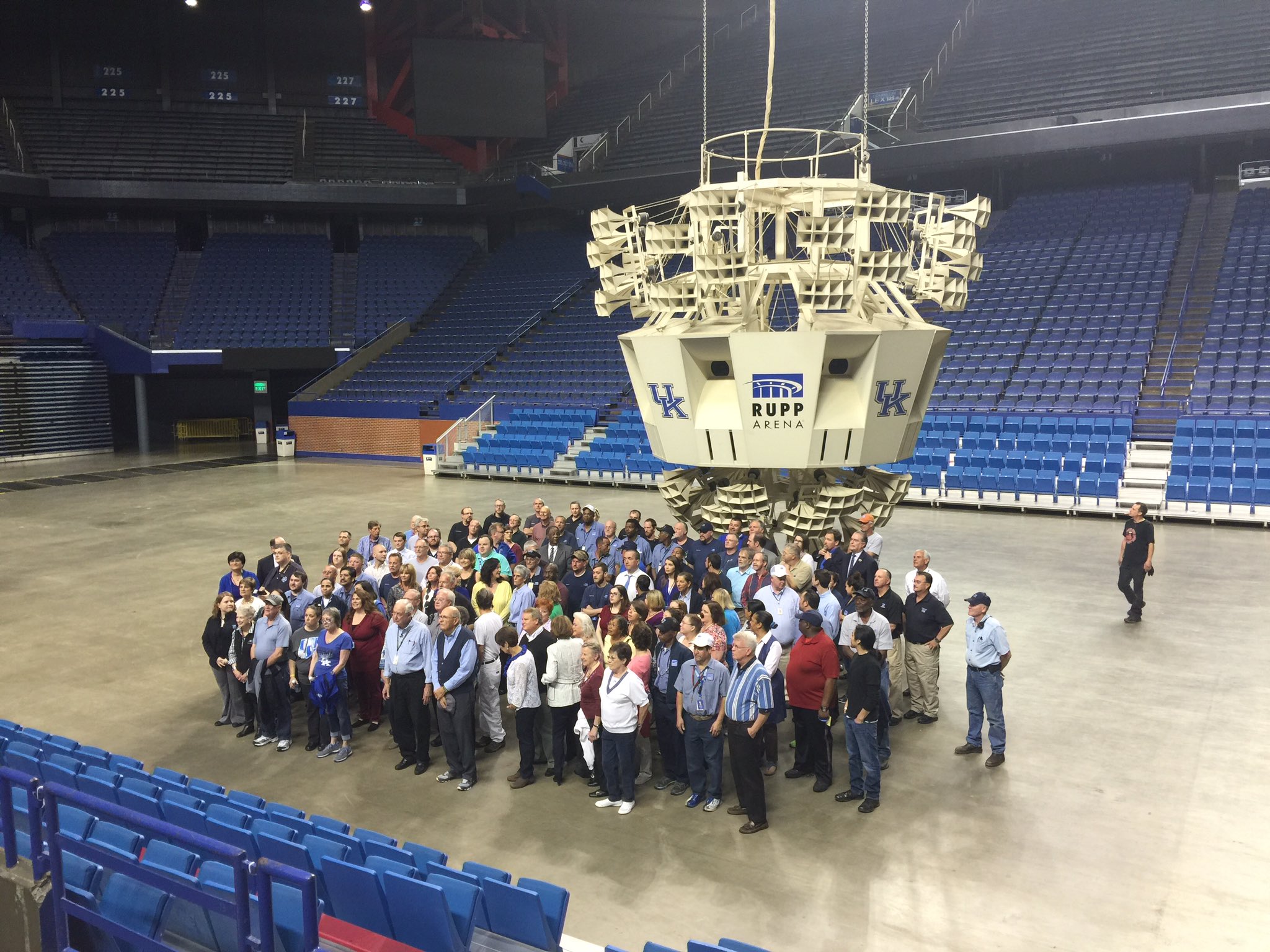 @SeanMoodyWKYT[/caption] Today, we said goodbye to a Rupp Arena icon.
Big Bertha, the 12,000 lbs. sound system that hangs in the center of Rupp, was lowered for the final time this afternoon.
Bertha has been in place since Rupp opened in 1976 and will be replaced by a new center-hung video scoreboard, which will be a much-needed upgrade; however, even I'll admit there was something a little bittersweet about seeing the pictures of Bertha coming down one last time.
Director of Arena Management Carl Hall told WKYT
the Lexington Center plans to keep a part of Big Bertha for a display, while the rest of it may be sold off to interested companies. Personally, I think it would make a really cool fountain if you turned it upside down.
Here's video of her final descent:
There she goes! #byebyebertha https://t.co/PdNDcOZqwa pic.twitter.com/k74SJkme9C

– Sean Moody (@SeanMoodyWKYT) May 9, 2016