Bryan The Intern's Tuesday News and Views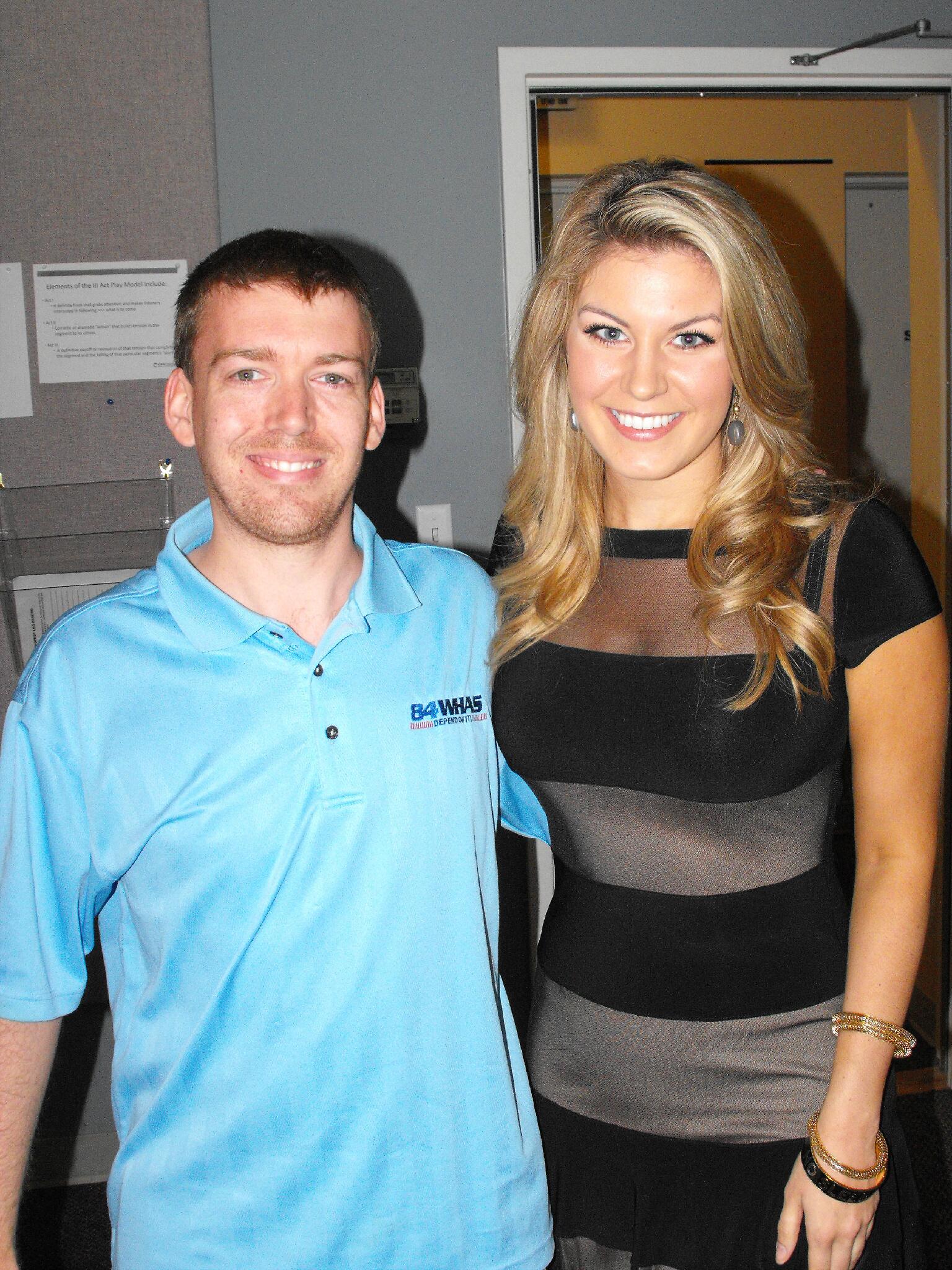 Ladies, gentlemen and Louisville fans, something we never thought we'd see again popped back up Monday morning at 9:00 a.m. and smacked us all square in the mouth. It was a post from Bryan The Intern. Yes, the same Bryan The Intern you once despised on KentuckySportsRadio.com.
BTI made his return Monday after 556 days away from the website
and he's back for good, like he never really left. Now wipe that vomit off the floor and get that dry wall fixed. You could've hit a stud, you know. The coveted 9:00 a.m. time slot saw seven different authors over his 18-month hiatus, but none could provide the level of suck it takes to start our day like BTI. He has such an amazing ability to rile everyone up with each and every Rant and Ramble, and he came back to use his weapons of mass despicable to reclaim his throne atop Mt. Opinionated in the Land of Argumentative. The surprise return
yielded so many great responses
:
The Water Boy: "ugh… I feel like someone just pissed in my Frosted Flakes."
Walden Schmidt: "Missed you like I would a bleeding hemoroid."
Frew Drunklin: "KSR must be desperate to bring this chotch back."
BTI Sucks: "With all due respect… now remember I said with all due respect… I am pretty sure I felt a little part of me die with this news."
Nick, a commenter on Monday morning's post, hit the nail on the head when he suggested this video is a reenactment of
our reactions to BTI's return at the KSR compound
: But in all seriousness, welcome back, BTI. You complete us.
 There isn't a ton of news flying off the KSR newswire at this time of the year but I guess we have Tuesday night's NBA draft lottery to look forward to tomorrow. We should
have a pretty good idea about where Nerlens Noel will end up once the selection order is decided
, and whether or not he'll become Kentucky's third No. 1 draft pick in four years of NBA. That's absurd, by the way. However, Noel is not a sure thing to be the first name called at next month's draft, according to Chad Ford. Ford believes
as many as five lottery teams will pass on Noel if they hold the top pick
. Utah, Portland, Minnesota, Detroit and New Orleans are franchises he lists with interest in other players. New Orleans has the highest odds among those teams at 8.8 percent. The other four have little to no chance at winning the top pick, although the Chicago Bulls shocked everyone by receiving the top pick, Derrick Rose, with a 1.7 percent chance in 2008. Ford also wrote that very few teams believe any of the prospects are worth a first round pick this summer, so some teams will be more inclined to take a gamble. He also thinks Nerlens Noel's weight from the NBA combine is causing his stock to slip a little. At 206 pounds, Noel is one of the lightest big men to ever enter the league.
Archie Goodwin is No. 37 on ESPN's Top 100 draft prospects list
. His ESPN scouting report opens with this sentence: "Everyone still wants to love Goodwin, but every time they go to the tape it's brutal." Make them eat they feet, Archie. Burr, burr, burr.
 In football recruiting news,
Denzel Ware tweeted that he will visit Kentucky June 9-11
. The four-star recruit committed to Kentucky on February 12 but changed his mind two months later with a tweet suggesting he will commit to Florida. Now, Kentucky is getting another look at the Alabama defensive end. He has offers from Florida, Florida State, Ohio State, Notre Dame, Texas and USC, to name a few. It was huge news for UK football when he committed the first time.
 Mike Edwards, the 27th-ranked safety in the class,
visited Kentucky on Monday. 
He and his parents drove down from Cincinnati to meet face-to-face with the staff. He will attend college with Darius West, the 13th-ranked safety in the class, and both are announcing soon. West's announcement is scheduled for May 30 and Drew Barker plans to drive to Lima, Oh. to attend.
 SLAM Magazine named its High School All-Americans Monday and there was no shortage of Kentucky players on the squads.
Julius Randle and the Harrison twins were named to the first team
, along with Aaron Gordon, Andrew Wiggins and Jabari Parker. James Young received second team honors; Dakari Johnson the third; and Marcus Lee was named honorable mention. The magazine called this crop of talent "a potentially historic class of up-and-comers," the best since 2007 when Derrick Rose, OJ Mayo, Kevin Love, Blake Griffin and James Harden were graduating high school.
 Former Louisville Cardinal
Terrence Williams was arrested over the weekend on gun charges
. He was waving his pistol around while visiting his child, allegedly. #L1SeeThis is why we make fun of you.
 In gambling news,
Kentucky is a 3-point favorite over Western Kentucky is the season opener
in Nashville, according to BetOnline. The website released its Week 1 college football lines on Monday just minutes before UK fans hammered the bet. I think the Wildcats cover for one reason and one reason only: Za'Darius Smith.
 Kansas basketball got even better Monday when
the Jayhawks added Tarik Black
, a transfer from Memphis. The six-foot-seven forward started five games for Josh Pastner last season with averages of 8.1 points and 4.8 rebounds. He will be eligible to play immediately as a graduate student. Bring it.
#PrayForOklahoma
  BTI's up next...