Calipari Provides an Update on Celebrity Softball Game
[caption id="" align="alignnone" width="996"]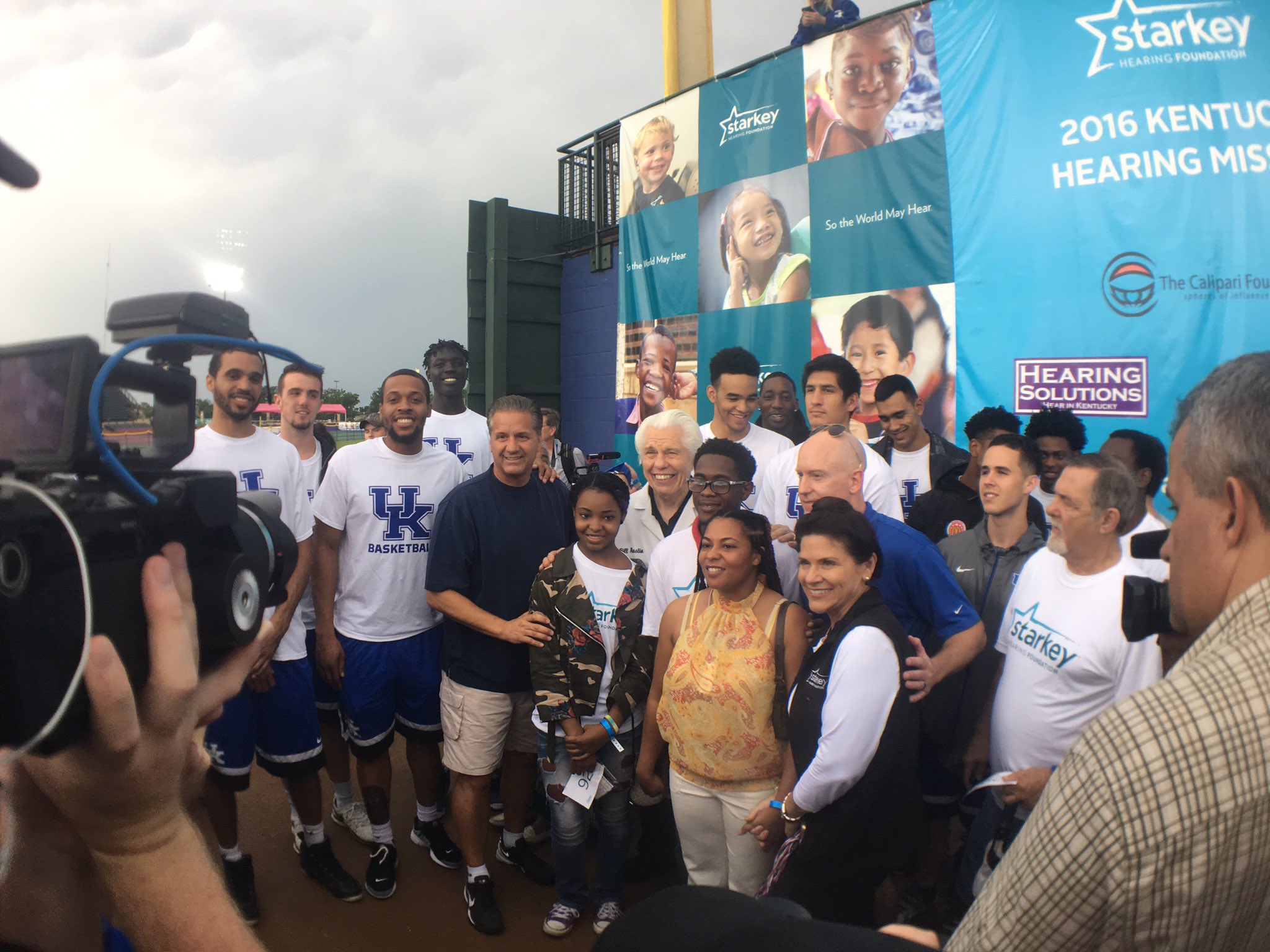 @KYwildcatsTV[/caption] Following the heavy rains, Coach Calipari provided an update on tonight's celebrity softball game via Twitter.
According to Coach Cal, the softball game will now be delayed an hour and 15 minutes to allow the field time to be ready.
The new start time for those planning to attend is 7:15 PM. There were no confirmations about the home run derby, but it's possible to still kick-off the event.
My celebrity softball game will have an hour and 15 minute rain delay. The VIP Ticket Package/Cats Conversation will go on as planned.

– John Calipari (@UKCoachCalipari) August 28, 2016
Gates were opened 30 minutes ago as scheduled, with the
Starkey Hearing Foundation event currently taking place.
The team is helping with the foundation, as you can see below.
More than just softball and celebrities here. Isaac Humphries lended a hand and helped place hearing aids. pic.twitter.com/GH5LBBoryV – KYwildcatsTV (@KYwildcatsTV) August 28, 2016
If you haven't already, head on over to Whitaker Ballpark and join the fun. Tickets are only $8 at the gate, so bring the whole family.
The skies are clearing up, and the Kentucky stars are coming out!
P.S. Ryan Lemond says the white team is stacked. Too bad it isn't a flag football game...
The "white" is stacked for softball game. If we get behind, we're playing flag football @timcouchtv @JaredLorenzen22 pic.twitter.com/xbRPcv7lJb

— Ryan Lemond (@ryanlemond) August 28, 2016