The College Basketball Manifesto - Season Preview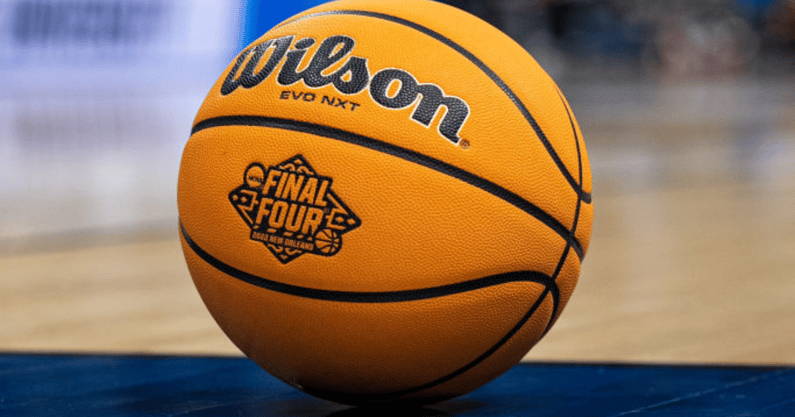 We've made it, folks. The college basketball season tips off at noon on Monday for another winter featuring the greatest sport on the planet. This marks year three of releasing The College Basketball Manifesto here on Kentucky Sports Radio, which will serve as your best one-stop-shop to prepare you for the upcoming season. If you love hoops, this is article is for you.
Opening day on Monday doesn't offer much in terms of elite matchups, but the big games are coming very soon. Michigan State and Gonzaga play on an aircraft carrier in San Diego on Friday. The Champions Classic is Tuesday, November 15th. Feast Week and all that comes with it are only a few short weeks away. We won't have to wait long to get into the meat of the upcoming college basketball season.
For some additional college basketball preview content, be sure to check out this series of storylines. Beginning 25 days away from the college basketball season, I released five headlines every five days to prepare fans for the season tip-off.
Whether you are looking for conference previews, NCAA Tournament predictions, All-American selections, coaches on the hot seat, or even some gambling futures, The College Basketball Manifesto has you covered. Let's dive right in.
Predicting the Power Six Conferences
Everyone loves hearing about which mid-major conference might be a multi-bid league. It's fun to follow teams like Drake, UAB, or Saint Louis, which could be Top 25 teams this season. However, the Blue Bloods and power conference schools are still the ones that move the needle. Here is a breakdown of the predicted winner of each power six league, along with a sleeper pick.
ACC
Champion: North Carolina – The Tar Heels are the preseason #1 team in the country according to the AP Poll. Returning four starters from last season's national runner-up team certainly is an excellent place to start. Senior center Armando Bacot is getting a lot of National Player of the Year buzz. RJ Davis and Caleb Love make up one of the most dynamic backcourts in college basketball. Leaky Black is one of the best defenders in the country. Then, coach Herbert Davis hit the transfer portal and landed Northwestern's Pete Nance to replace Brady Manek at the "stretch-4" position. The ACC is as competitive as ever at the top, but the league title will run through Chapel Hill.
Sleeper: Notre Dame – Coach Mike Brey quietly led his group to a 15-5 record in the ACC last season which was good for a second-place finish. The Fighting Irish returned three key starters from that team, added an impact transfer, and have a potential star freshman at point guard. Cormac Ryan, Dane Goodwin, and Nate Laszewski are all redshirt seniors who will give Notre Dame a ton of continuity and returning production. Marcus Hammond brings 18.1 points per game over from Niagara for his redshirt senior season as well. However, it is freshman JJ Starling who could elevate this team to ACC title contention. It is unfair to expect him fully fill Blake Wesley's shoes, but the 6'4″ star from La Lumiere (IN) has the talent to potentially do so.
Big 12
Champion: Baylor – The Baylor Bears might have the best guard play in the entire county. Senior Adam Flagler averaged 13.8 points and 3.0 assists per game last season and has caught some potential All-American buzz going into his final season. Dynamic 6'1″ scorer LJ Cryer was averaging 13.5 points on elite efficiency before suffering a season-ending foot injury in January. Then, there is 5-star freshman Keyonte George who just might be the best of the bunch. His mixture of size and skill is perfect for Coach Scott Drew's style of play. If George is the one-and-done lottery pick that many expect him to be then you should find the Bears edging out Kanas for the conference title.
Sleeper: TCU – Despite having the Big 12 Preseason Player of the Year selection, the Horned Frogs were picked to finish fourth in the league. Mike Miles averaged 15.4 points and 3.8 assists as a sophomore and headlines a plethora of returning talent. TCU lost only 4.7 points per game from last season's team that went 21-13, 8-10 and won a game in the NCAA Tournament. The Horned Frogs might seem over-qualified for "sleeper" distinction with a #14 preseason ranking, but that is just a product of the Big 12's depth. Look out for TCU to make a leap this season.
Big East
Champion: Creighton – Last season, a very young Bluejays squad vastly overachieved expectations to finish fourth in the Big East with a 12-7 record. They will no longer get the opportunity to sneak up on people. Creighton has a #9 preseason ranking next to their name and was picked to win the league by the coaches. The Bluejays return four starters, including 7'1″ potential All-American Ryan Kalkbrenner, and added one of the prizes from the transfer portal in South Dakota State's Baylor Scheierman. Sophomore point guard Ryan Nembhard is another All-Big East level player who will hold the keys to the car at the point guard position. A season after overachieving expectations, Coach Greg McDermott will now have to live up to lofty preseason expectations in Omaha.
Sleeper: St. John's – The Red Storm bring back seven rotation players from last season's 17-15, 8-11 group and added two very talented transfers. Playmaking guard Andre Curbelo, who came in from Illinois, is a polarizing figure, but his talent in the backcourt next to Posh Alexander will certainly create an exciting brand of basketball in Queens. DePaul transfer David Jones will join the St. John's frontcourt after averaging 14.5 points and 7.4 rebounds per game a year ago. Shooting is a major concern, but Coach Mike Anderson has his "40 Minutes of Hell" style to play with. The Red Storm led the country in tempo last season and led the Big East in forced turnover rate. You can't always predict wins and losses, but St. John's will certainly be a fun team to watch this season.
Big Ten
Champion: Michigan – The Big Ten is a hard league to handicap this season. Indiana has caught all of the preseason hype despite going under .500 in the league last season. Illinois tied Wisconsin for the league title last year, but both lost All-Americans and a ton of production. All three are certainly capable of being crowned champions this time around, but the talent level that Coach Juwan Howard has at Michigan must be respected. 7'1″ junior center Hunter Dickinson is back after averaging 18.6 points and 8.6 rebounds last season. Sophomore guard Kobe Bufkin and junior forward Terrance Williams II will be looked upon to have breakout seasons. However, it is the addition of redshirt senior Jaelin Llewellyn from Providence and potential star freshmen Jett Howard and Tarris Reed Jr. that give Wolverine fans a lot of hope. Howard recently poured in 30 points in an exhibition game to really set expectations high. This team should be excellent offensively.
Sleeper: Purdue – Betting against Coach Matt Painter is a losing proposition. Purdue lost lottery pick Jaden Ivey (17.3 ppg), Trevion Williams (10.4 ppg), Sasha Stefanovic (10.4 ppg), and Eric Hunter Jr. (6.2 ppg). However, 7'4″ center Zach Edey returns and there are rotation veterans ready to step into larger roles. Juniors Ethan Morton and Mason Gillis will provide some outside shooting and floor spacing. 6'10" sophomore Caleb Furst will be a major contributor at a forward spot. 6'9″ Redshirt freshman Trey Kaufman-Renn is ready to make his debut as a Boilermaker. Then, there is Utah transfer David Jenkins Jr. along with freshmen guard Braden Smith and Fletcher Loyer, who finished first and second respectively for Indiana's Mr. Basketball award. This group has all of the pieces to compete at the top of the Big Ten.
Pac-12
Champion: UCLA – UCLA was picked to win the Pac 12 by league media and placed four players on preseason All-Conference teams. Redshirt senior point guard Tyler Campbell was selected preseason First Team All-Pac 12 alongside 6'7″ senior wing Jaime Jaquez Jr. Both were double-figure scorers and starters for last season's Sweet 16 team and will take on even more responsibility in the absence of Johnny Juzang and Jules Bernard. Jaquez Jr. has even been catching some National Player of the Year type of buzz. The incoming freshman class is highly regarded as well. A pair of 5-star recruits in 6'5″ guard Amari Bailey and 6'10" forward Adem Bona both will likely start for Coach Mick Cronin. The Bruins are certainly the safe bet to win the Pac-12 this season.
Sleeper: Stanford – The Cardinal are old and experienced. Nine of 13 scholarship players return from last season's .500 team. Head Coach Jerod Haase had a net-positive transfer portal experience as well. Two contributors left Stanford, but sharp-shooter Michael Jones came in from Davidson. The 6'5″ graduate student will start right away after averaging 11.8 points per game and shooting 42.1% from deep at Davidson. If 6'7″ wing Harrison Ingram can experience a breakout sophomore season, you could see the Cardinal fighting towards the top of the league come March.
SEC
Champion: Kentucky – This isn't just Kentucky Sports Radio bias. The 'Cats were picked to win the SEC by the league's media and are ranked #4 in the preseason AP Poll. Tennessee has a similar roster in terms of returning production and incoming talent, but Kentucky simply has more star power. Anytime you return the National Player of the Year plus a Bob Cousy Award finalist it stands to reason you would have high preseason expectations. Coach John Calipari also has five-star freshmen Cason Wallace and Chris Livingston, Illinois State transfer Antonio Reeves, and a healthy CJ Fredrick to add to the rotation alongside Sahvir Wheeler and Oscar Tshiebwe. Jacob Toppin and Daimion Collins are potential breakout candidates as well. The loss to Saint Peter's cast an ugly shadow over last season, but on paper, Kentucky could be even better in 2022-2023.
Sleeper: Florida – If the Gators stay healthy they will surpass their seventh-place preseason pick by the media. New head coach Todd Golden has a lot to work with in Gainesville. Anchoring the group will be fifth-year senior Colin Castleton. The 6'11" big man is one of the most underrated players in the country. He averaged 16.2 points and 9.0 rebounds per game last season on 54.6% shooting. Graduate student Kyle Lofton comes over after an excellent career at St. Bonaventure. The 6'3″ veteran will handle the point guard duties. Will Richard (Belmont), Alex Fudge (LSU), and Trey Bonham (VMI) are other portal additions that will help the Gators. There are five other rotation pieces from last season's 20-14, 9-9 team that are back to provide depth and experience. This is a team that will likely be a Top 25 in the country at some point this season.
NCAA Tournament Picks
If you want in-depth bracketology, this isn't where you are going to find it. There is simply no need to dive too deeply into a tournament field that won't be selected for over five months. However, we can go ahead and take a stab at which major conference teams will go dancing in March. Also, my Final Four picks will be given below.
ACC: Duke, Florida State, Miami (FL), North Carolina, Notre Dame, Virginia
Big 12: Baylor, Kansas, Oklahoma State TCU, Texas, Texas Tech
Big East: Butler, Creighton, Providence, St. John's, UConn, Villanova, Xavier
Big Ten: Indiana, Illinois, Iowa, Michigan, Michigan State, Purdue, Ohio State
Pac 12: Arizona, Oregon, Stanford, UCLA, USC
SEC: Alabama, Arkansas, Auburn, Florida, Kentucky, Mississippi State, Tennessee
Final Four: Baylor, North Carolina, Kentucky, Tennessee
All-American Selections
First Team
Marcus Sasser: 6'2″ Senior Guard, Houston
Jaime Jaquez Jr.: 6'7″ Senior Guard/Forward, UCLA
Armando Bacot: 6'11" Senior Center, North Carolina
Drew Timme: 6'10" Senior Forward, Gonzaga
Oscar Tshiebwe: 6'9″ Senior Center, Kentucky
Second Team
Mike Miles Jr.: 6'2″ Junior Guard, TCU
Caleb Love: 6'4″ Junior Guard, North Carolina
Keyonte George: 6'5″ Freshman Guard, Baylor
Jalen Wilson: 6'8″ Junior Forward, Kansas
Hunter Dickinson: 7'1″ Junior Center, Michigan
Third Team
Darius McGee: 5'9″ Fifth Year Guard, Liberty
Nick Smith Jr.: 6'5″ Freshman Guard, Arkansas
Trayce Jackson-Davis: 6'9″ Senior Forward, Indiana
Dereck Lively II: 7'1″ Freshman Center, Duke
Zach Edey: 7'4″ Junior Center, Purdue
Coaches on the Hot Seat
Brad Brownell, Clemson: A new Athletic Director and a downward trend in record is generally a recipe for disaster. Coach Brownell led Clemson to a Sweet 16 in 2018 but has only gotten back to the Big Dance once since then. Last year, the Tigers barely finished above .500 overall and were 8-12 in the ACC. There isn't a lot of hope on the roster either. Year 13 might be it for Coach Brownell unless the Tigers vastly overachieve expectations.
Jeff Capel, Pittsburgh: The promise of high-level recruiting simply hasn't been met by Coach Capel at Pittsburgh. In each of his four seasons, the Panthers have been in the ACC cellar never finishing better than 11th. Unless things get drastically turned around this year, expect it to be Coach Capel's last.
Chris Collins, Northwestern: We are getting further and further away from 2017. Back then, Coach Collins led Northwestern to their first NCAA Tournament appearance ever. However, even the Wildcats need better than a 56-113 overall Big Ten record in nine seasons at the helm. Northwestern has suffered five straight losing seasons and expectations are bleak this year. Another bad win-loss recorded could mark the end of Coach Collins' time in Evanston.
Fred Hoiberg, Nebraska: 24-67 overall and an ugly 9-50 Big Ten record in three seasons simply isn't getting it done. Then, Coach Hoiberg restructured his contract to drop the buyout by about 40%. This will likely be his final season as the Cornhuskers' boss.
Kevin Keatts, North Carolina State: NC State wants to be good at basketball and last season was about as bad as they have been. Since making the NCAA Tournament in 2018, Coach Keatts and the Wolfpack have finished 9-9, 10-10, 9-8, and 4-16 in the ACC. Anything remotely resembling last year's disaster will likely be the end of his time in Raleigh.
Giving Love to the Mid-Majors
Kentucky, Duke, Kansas, and North Carolina get plenty of attention. Everyone knows who Trayce Jackson-Davis, Hunter Dickinson, and Zach Edey are. However, the mid-majors that you must follow change much more from year to year. Let's take a look at five non-power conference schools that you'll want to follow this season plus a couple of additional notes about the mid-major landscape.
Drake: The Bulldogs won 25 games a year ago and return five guys who had significant experience as starters from that team. They will be the best team in the Missouri Valley led by star sophomore, and coach's son, Tucker DeVries.
Liberty: If for no other reason, tune into the Flames to watch fifth-year senior Darius McGhee. The 5'9″ gunner averaged 24.6 points per game last season for a 22-win Liberty squad that will be in the hunt to win the Atlantic Sun this time around. McGhee will surpass the 2,000-point milestone at some point in November.
Toledo: The MAC is always a top mid-major conference and this season will be no different. The Rockets won 26 games last season including the regular season conference title. Now, four starters return including two highly skilled senior forwards, Setric Millner and JT Shumate.
UAB: Coach Andy Kennedy has things rolling down in Birmingham. After going 27-8 last season and earning a #12 seed in the NCAA Tournament, the Blazers return three starters including national sensation Jelly Walker.
Western Kentucky: Conference USA is going to be a fun league to watch. The Hilltoppers have the talent to compete with UAB at the top of the conference with some returning talent mixed with an excellent transfer portal haul. Sophomore point guard Dayvion McKnight will be a Player of the Year candidate in the league and 7'5″ center Jamarion Sharp is an obvious game-changer. Expect Donatie Allen (Kentucky), Emmanuel Akot (Boise State), and Khristian Lander (Indiana) to make impacts as well.
Mountain West: This could be a multi-bid league this season. Not just two NCAA Tournament selections, but legitimately up to four. San Diego State was picked to win the title and enters the season with a #19 ranking. Wyoming was a tournament team last year but will have to play a significant portion of the season without star forward Graham Ike. Tyson Degenhart (Boise State) and Isaiah Stevens (Colorado State) plan on making the Big Dance this year as well.
Antonie Davis (Detroit): Through four seasons of college basketball, Antonie Davis has scored 2,734 points under his dad, Mike Davis, at Detroit. After flirting with the portal, he is back for a fifth season. He could climb as high as second place on the NCAA all-time scoring list this season.
Favorite College Basketball Futures
Alright, let's talk gambling for a few minutes. Below are five of the best value preseason futures bets that you can make for the upcoming college basketball season. Let's cash some tickets. (All odds are from the Barstool Sportsbook).
Michigan to win the NCAA Championship +3500. If you can get a potential Big Ten champion with an All-American at 35-to-1 you take it. Excellent value play for a team at least capable of winning it all with the randomness of the NCAA Tournament.
Purdue to win the Big Ten +800. We said it earlier, but betting against Coach Matt Painter is a losing proposition. They lost a lot of production, but have plenty coming back and guys ready to take on expanding roles. Oh, and there is 7'4″ sensation Zach Edey inside. There are five or six teams at the top of the Big Ten that could just beat each other up throughout the season. The Boilermakers are in that group.
Florida OVER 9.5 SEC wins -134. If they stay healthy, there is no way the Gators are going .500 or worse. Getting to 10-8 essentially just means taking care of business against the bottom of the league and winning a couple of toss-up home games. Kyle Lofton and Colin Castleton are too good to not reach 10 SEC wins.
Western Kentucky to win Conference USA +600. It makes sense that North Texas and UAB are the favorites, but the Hilltoppers have too much talent to be +600. They have two of the most impactful players in the league at point guard and center. Then, they went out and got three transfers who will make an instant impact and raise the talent level.
Iona to win the MAAC -159. Sometimes, a team is a favorite for a reason. It isn't all about finding the long odds that give you a massive return on investment. You only get a return if you win the bet. Iona, led by head coach Rick Pitino and star forward Nelly Junior Joseph, are going to win the MAAC. They ran through the league at 17-3 last season; expect a similar outcome this time around.