Everything is overrated in Texas.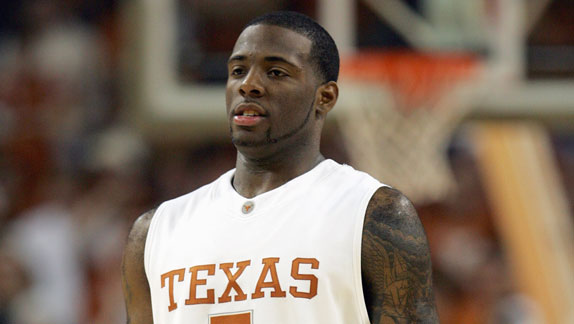 If Kentucky can eek out a victory over East Tennessee State in the first round on Thursday, the Wildcats advance to play the Wake Forest/Texas winner.  And if Texas can take down the Demon Deacons, Longhorns' senior forward Damion James wants you to be afraid.
"I don't think there's a team in the country that will want to play Texas," James told Andy Katz before Selection Sunday.  "We're so talented. At one point, we were the best team in the country. We lost our focus and enthusiasm and passion, and we have to get that back."
No, Damion.  You weren't the best team in the country at one point.  You were the most overrated team in the country at one point.  The best teams in the country don't enter the NCAA tournament with just seven wins in its last 16 games. Oh, what's that you say, Rick Barnes?  You're dangerous?
"We are dangerous; we've proven to be dangerous," Barnes said. "I know people think we've had a disappointing season because of the expectations, but that's because of how far our program has come."
Explain to me when you have proven to be dangerous.  Sure, you had a big win at home over then #9 Michigan State just three days after that hard fought battle in Jerry World against that shipwreck of a basketball team in North Carolina.  You followed those wins up by nearly losing to TAMU Corpus Christi at home a week later.  That makes you dangerous?  Running with scissors is dangerous.  Burning a couch near the Speedway on Euclid Ave. after Kentucky wins the national championship is dangerous.  Texas is not.  They're arguably the best 8 seed, but they're still an 8 seed. Don't sweat the bracket too hard, Cats fans.  It's Kentucky's to lose. Go. Cats.
Texas Longhorns forward: No team in the country wants to play us