Fanatics' Merchandise Map shows team gear sold by state since Saturday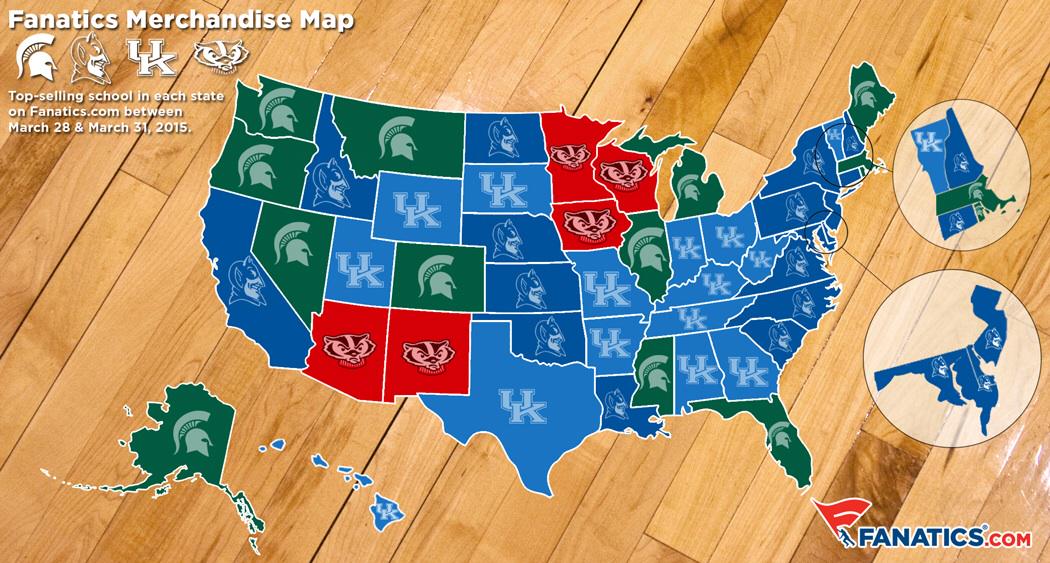 According to Fanatics.com,
fans of the University of Kentucky have purchased the most Four Final merchandise since Saturday
. However, the Dukies covered the most ground, owning 17 states to Kentucky's 15. Michigan State was a close third with 13 states, followed by Wisconsin taking the other five. By the looks of the map, Kentucky controlled Hawaii, Texas, Utah, Wyoming, South Dakota, Missouri, Arkansas, Alabama, Georgia, West Virginia, Vermont, Ohio, Indiana and, of course, Kentucky. (It's been a while since I've studied my states so that may not be accurate, although I did win West Broadway's Geography Bee in fifth grade.) Who knew there were so many Spartans in Alaska and the northwest?