For The Team (Chapter Four): Kentucky defeats NIU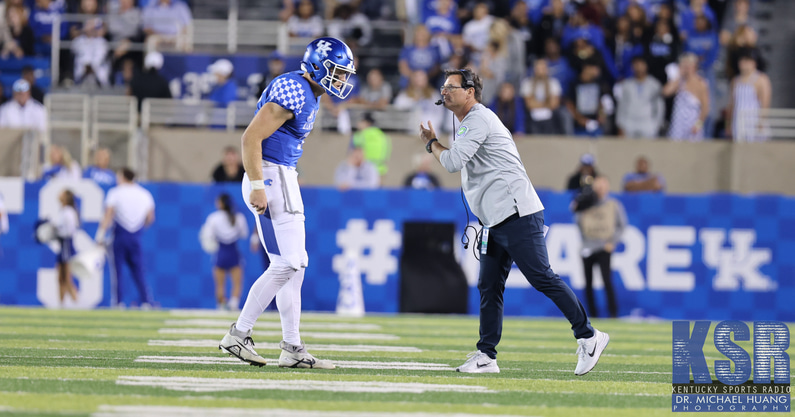 Four games down with four wins to show for it. Kentucky defeated Northern Illinois by a final score of 31-23 on Saturday to move to 4-0 on the year, moving the Wildcats' win streak to eight games overall and 19 games in non-conference matchups — the latter being the longest in college football.
It wasn't pretty, but the team got the job done. Will Levis racked up 303 yards and four touchdowns, while Tayvion Robinson (147) and Barion Brown (102) combined for 249 receiving yards (183 after the catch) and four touchdowns. Rushing and protection issues, though, continued.
Defensively, the Wildcats gave up a season-high 327 yards and 23 points after entering the day tied for No. 12 in scoring defense (9.67 points allowed per game). It was the first real letdown of the season on that side of the football.
Still, though, Kentucky got the job done and the Wildcats remain undefeated going into the bulk of SEC play.
And as always, they did it #ForTheTeam.
The Kentucky video crew's #ForTheTeam x #22OnMe series continues with an in-depth look at the team's victory over Northern Illinois:
Time to get another victory down in Oxford.