Former Kentucky assistant Rod Strickland taking LIU head coaching gig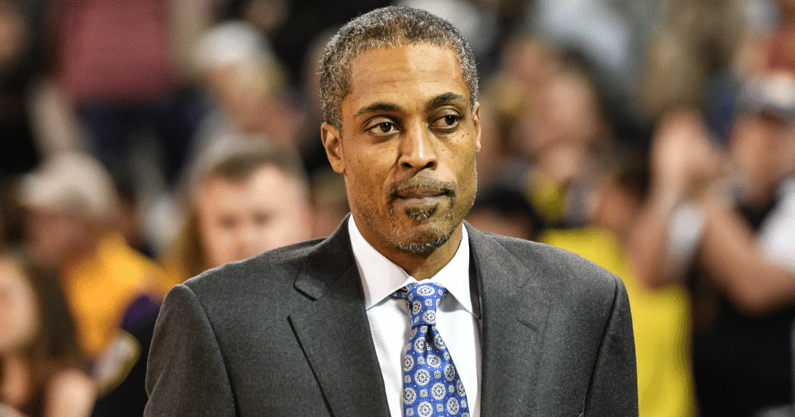 Rod Strickland has landed his first college head coaching job.
On Wednesday afternoon, it was reported by Adam Finkelstein of 247Sports that Strickland will accept the position of head coach at LIU Brooklyn, replacing Derek Kellogg. Strickland, who was an assistant under Kentucky head coach John Calipari from 2009-14, had previously been the NBA G League Ignite's program manager.
During Strickland's five seasons in Lexington, he spent one year as an assistant coach before moving into the special assistant to the head coach role over the next four. He then followed Orlando Antigua when the latter took the head coaching gig at South Florida from 2014-17. Strickland was an assistant coach under Antigua before spending the last three years with the G League Ignite.
Another layer to this story is what happens next with Brad Calipari, who joined the LIU staff in the spring. He was expected to take on the role of special assistant under Coach Kellogg, who posted a 74-74 (49-41 NEC) overall record during his five seasons at LIU, including one NCAA tournament appearance in 2018.
As another added layer, Kellogg actually played at UMass under John Calipari from 1991-95 and was later an assistant for him at Memphis from 2000-2008.