Former Wildcats Face-Off at Team USA Practice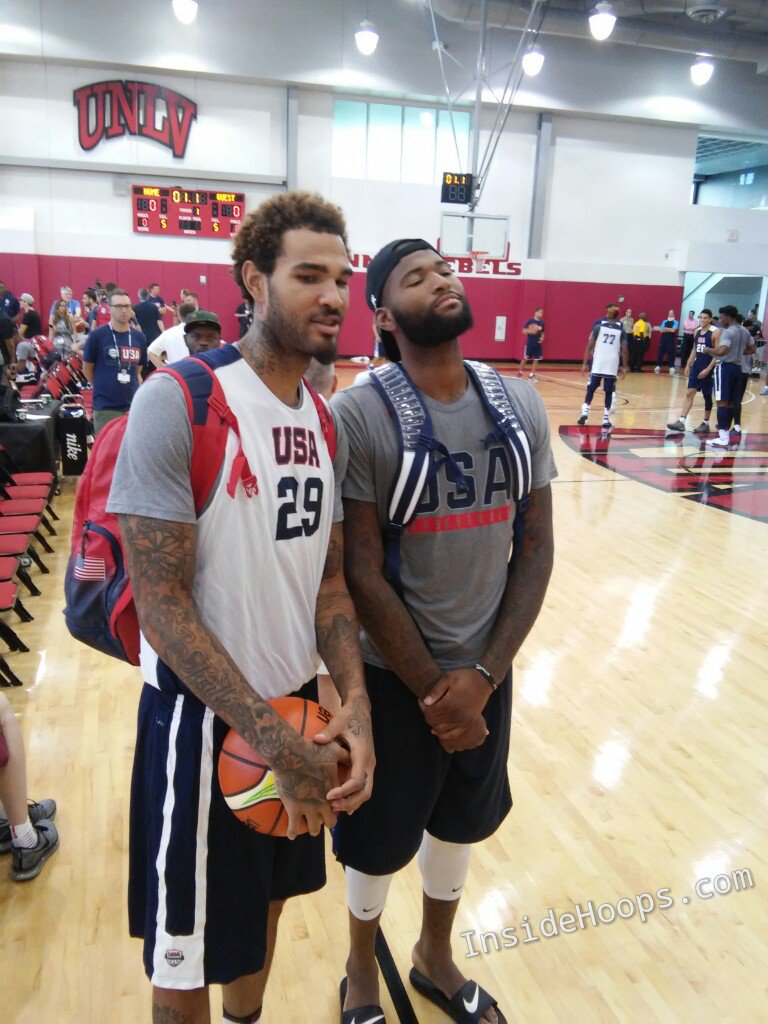 Team USA began preparation for the 2016 Rio Olympics today in Las Vegas and just a few Wildcats were in the gym.  
Willie Cauley-Stein
,
Julius Randle
and
Devin Booker
suited up for the Select Team while
DeMarcus Cousins
represented UK on the squad heading to Rio. Things have started well for Cousins.
 In the first practice Boogie was the starting post
, playing alongside Carmelo, KD, Klay Thompson and Kyrie Irving.  On the other side, Boogie has been facing off against a familiar foe, his Sacramento teammate, Willie Cauley-Stein. "It's going to be great for him.  He's playing against some of the best players in the world right now,"
Cousins told reporters after practice
.  "I think this experience is going to be great for him.  
I think he's going to learn a lot and hopefully he comes out a better player from it."
It's hard not to learn something when you're spending a couple weeks playing against the best players in the world.  However, a few weeks of practice aren't going to transform him into an offensive mastermind. "You don't come out of these situations and learn how to shoot better or jump higher.  It's a lot of small things, a lot of small details that you're going to learn from guys of this caliber," Cousins said. Even so, Boogie has been pleased with Cauley-Stein's progress over the summer.  He didn't provided a lot more offense but he did show, "a lot more poise.  He slowed down a lot," Cousins said.  
"You can see the growth from year one to year two.
 I'm excited for him.  This year he's gonna be a huge part for us and I'm looking forward to it." One thing he's not looking forward to: playing with the Kings new draft picks.  He continues to play it off like nothing's wrong, all the while using semi-loaded statements that make you believe otherwise.  This comment about the draft selections is one that could blow up in his face:
"I can't control that.  I control what I can control.  I don't really understand it, but I do my job."
It's not a bad statement, but it's not necessarily good.  Regardless, no one will care if he dominates the world and brings home a Gold Medal for the United States of America.
Other Highlights
Devin Booker is Good
After only playing a few of the early games in the Summer League, Booker received plenty of rest ahead of the Team USA training camp.
A small taste of the impressive play by @DevinBook at today's Team USA practice. pic.twitter.com/baIoODe9ai

– Phoenix Suns (@Suns) July 18, 2016
My hope for Booker at training camp: matching up frequently with Klay Thompson, his competitive nature will force him to try to one-up the man he's constantly compared to, producing results that will make people think, 'Maybe he's not so far from being as good as Klay, and one day, he might be a whole lot better..."
Julius Randle Looks...Different
  It's not just that his three-point shot is smoother.   https://vine.co/v/5ZnLh3rUTtj Or that he's got more finesse in his post game.  
Julius Randle going #beastmode at #TeamUSA practice. Starts by beating #D'Angelo Russell... #Lakers pic.twitter.com/xkcsHxSpxq – Shahan Ahmed (@shahanLA) July 18, 2016
It's his new haircut that's out of character.  I can't really tell what's going on, but this is the closest look I could find.  I always pictured him as more of a "high and tight" crew-cut type, but this new do looks like something Wille convinced to do. [caption id="" align="alignnone" width="1200"]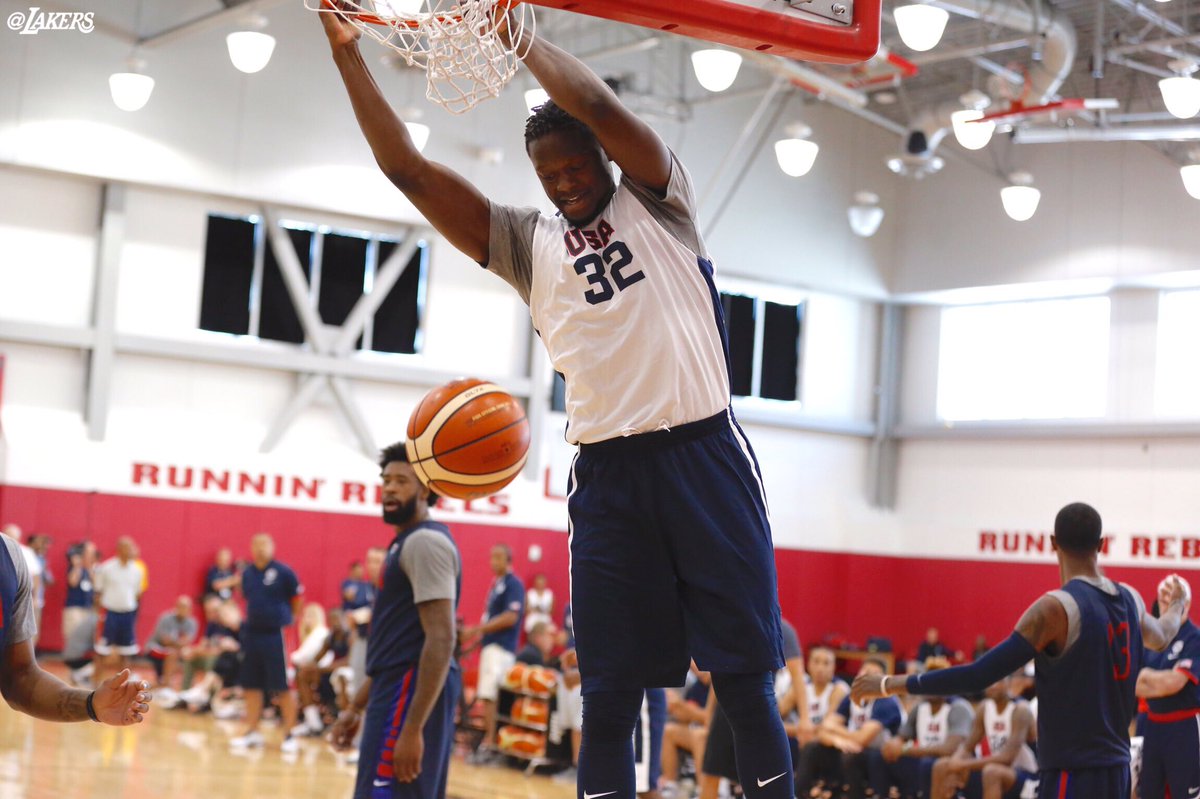 @Lakers
[/caption]