Get Your Title Odds Straight Out Of Vegas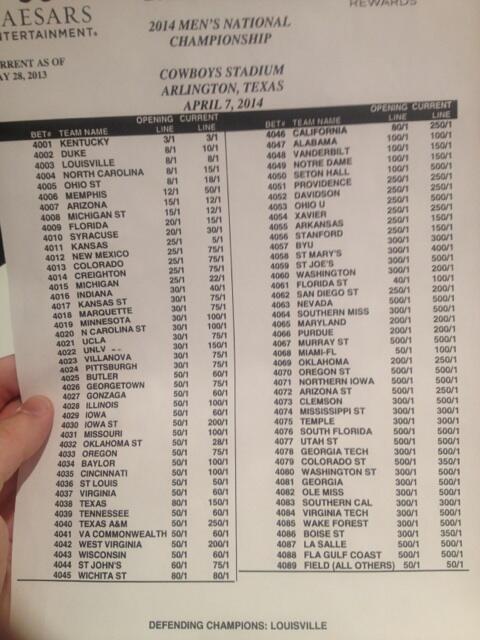 Matt Jones is live from fabulous Las Vegas and the Palace where Caesar spent most of his days and brings us the latest 2014 NCAA Men's Basketball championship odds.
No surprise here as the Cats are still the favorites to win it all at 3/1.
Other notable teams include:
Kansas  made the leap to 5/1 after acquiring Andrew Wiggins. Lousiville still at 8/1 Duke 10/1 Michigan State 12/1 UNC 15/1 Florida State after losing out on Wiggins falls from 40/1 all the way to 100/1
Looks like a tough year in college basketball. So, how much money will you be throwing on the Cats to win it all next spring?