HALFTIME: Kentucky leads Missouri 21-14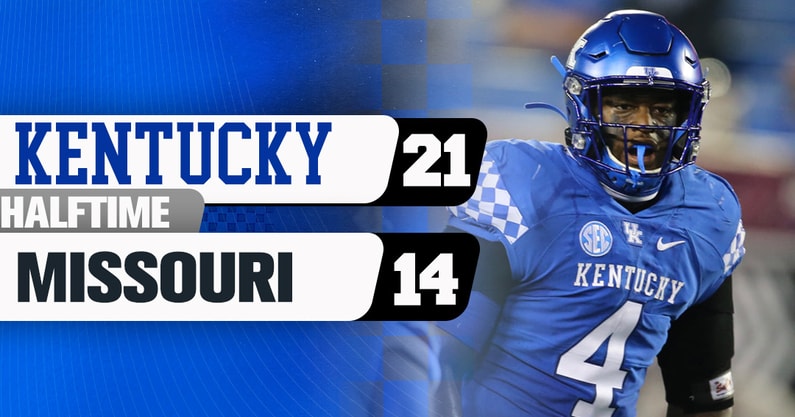 Do you want the good or bad news first?
The good? Kentucky leads Missouri at the half 21-14, with Liam Coen's offense racking up 314 net yards, including 218 on the ground. Will Levis himself managed 96 passing yards and a touchdown on 6/9 passing.
The bad? UK's two turnovers cost the team from going into the half up by as many as four scores, with the worst mistake being a fumble by Chris Rodriguez at the one-yard line with just 1:41 to go in the half. Instead of going into the half up 28-7, the Tigers cruised down the field for a score of their own with just four seconds to go, cutting the lead to just seven.
Overall, Kentucky has more total yards, rushing yards, yards per completion, total first downs, total plays, and yards per play, but crucial mistakes turned a potential runaway lead into a one-score game.
In other news, UK has forced zero turnovers in six quarters of play and failed to create a tackle for loss in the first half after finishing with 13 total against Louisiana Monroe.
Check out the complete box score below: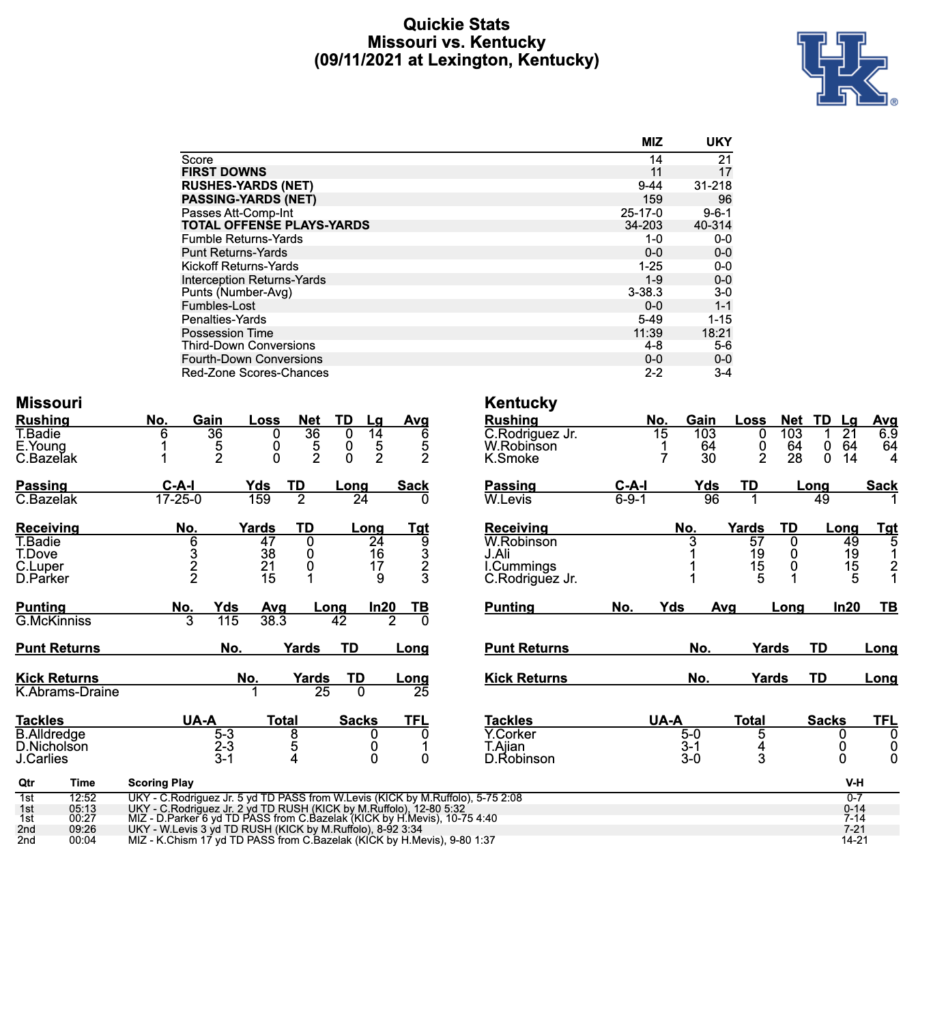 Clean up the mistakes and build that lead. 30 minutes to go.