How Kentucky commits performed during seventh week of high school football
Kentucky's class of 2024 commits were busy this weekend. Not only did most of them play in high school games on Friday night, but a big handful of them then came to Lexington the day after to watch the Wildcats dominate the Florida Gators 33-14 at Kroger Field. The likes of Cutter Boley, the Smith twins, Willie Rodriguez, Aba Selm, David Washington, and '25 Stone Saunders were among the committed future 'Cats in attendance.
With 20 commits locked in, the Wildcats' 2024 recruiting class is now ranked 25th in the country by On3 — which could grow higher by Wednesday. Among the top performers were the likes of LB Elijah Groves, WR Hardley Gilmore, WR David Washington, and ATH Quaysheed Scott. Three commits did not see the field last week due to a bye while one sat out due to injury.
How did they all perform during the seventh week of high school football? Let's dive in and find out. But first, a quick word from our sponsor…
Time for our weekly recruiting update presented by our friend Andy Luedecke at MyPerfectFranchise. Andy is a huge college sports fan and franchise veteran, having owned multiple franchises and businesses. Using his expertise, he helps others find their American Dream through a very thorough consultation and evaluation process.
If you are wanting to find a way out of corporate America, wanting a side-hustle business, or a way to diversify…..reach out to Andy, as he's got a ton of knowledge in this world and best of all, his services are 100% free to you – always! After you finish this post, you can learn more or reach Andy at [email protected].
---
Kentucky commits Week 7 performances
Cutter Boley (QB) 6-5, 200 | Lexington Christian Academy (Hodgenville, KY)
4-star: No. 154 overall, No. 12 QB
In back-to-back weeks, No. 6 Lexington Christian (6-1) has beaten its opponents by a combined score of 105-0. In both games, Cutter Boley saw limited action. In the most recent outing on Friday, a 49-0 win over Fort Knox, Boley only played the first quarter before getting pulled the rest of the way. The future Wildcat finished 7-8 passing for 137 yards and three touchdowns (no interceptions). LCA faces a bye this week before taking on WEB DuBois at home on Friday, Oct. 13.
Terhyon Nichols (CB) 5-11, 185 | Withrow (Cincinnati, OH)
4-star: No. 193 overall, No. 22 CB
Terhyon Nichols and Withrow improved to 5-1 after cruising to a 56-0 blowout win over Woodward. Statistics were not made available. Withrow will face two straight bye weeks before suiting up again on Friday, Oct. 20 against Western Hills.
Elijah Groves (LB) 6-3, 210 | East Robertson (Cross Plains, TN)
4-star: No. 249 overall, No. 24 LB
After dropping their first game of the season last week to Smith County, Elijah Groves and East Robertson (6-1) snuck out on Friday with a tight 13-12 win over Westmoreland. Groves was, once again, doing it all for his team. He recorded three rushes for 15 yards, four catches for 59 yards and a touchdown, 17 yards on a punt return, five total tackles on defense (four solo), four punts for a total of 153 yards (38.3 yards per punt), and one pass completion for 54 yards. Groves quite literally does it all for East Robertson. The Indians will play again on Friday against Trousdale County.
Jerod Smith (DL) 6-3, 255 | Corbin (Corbin, KY)
4-star: No. 255 overall, No. 25 DL
Johnson Central gave No. 2 Corbin (6-0) and the Smith twins a scare early on, but a 20-0 second-half performance from the Redhounds pushed them to a 34-6 victory on Friday. Jerod Smith was excellent all night for Corbin, finishing with 15 total tackles (eight solo) and one tackle for loss.
Jacob Smith (EDGE) 6-4, 230 | Corbin (Corbin, KY)
4-star: No. 278 overall, No. 21 EDGE
As for Jacob Smith, he wasn't far behind his brother in terms of stats. Jacob recorded 14 total tackles, 11 of them solo, in the win. Corbin will take the field again on Friday against Letcher County Central.
Hardley Gilmore (WR) 6-1, 165 | Pahokee (Belle Glade, FL)
4-star: No. 300 overall, No. 51 WR
Hardley Gilmore and Pahokee improved to 4-2 on the season after beating Dwyer 27-13 on Friday. Gilmore finished the win with two catches for 65 yards and a pair of touchdowns while also returning two punts for 32 total yards. He even suited up on defense, recording three tackles (two solo) and two pass deflections. The Blue Devils play again on Friday against Atlantic.
Tovani Mizell (RB) 6-1, 195 | Western (Fort Lauderdale, FL)
3-star: No. 532 overall, No. 42 RB
On Thursday's Senior Night, Western had no issue beating Piper, winning 49-0. Unfortunately, Tovani Mizell was sidelined with an injury, which has kept him off the field all season long. Western will play again on Friday against American Heritage.
Jiquavious Marshall (CB) 6-4, 180 | Westside (Macon, GA)
3-star: No. 556 overall, No. 57 ATH
Jiquavious Marshall and Westside (4-1) lost its first game of the season on Friday, 55-14 to Perry. Marshall played both sides of the ball for Westside, although his numbers did not jump off the page. He finished with two tackles on defense while recording just four receiving yards and -5 rushing yards. Westside hits the field again on Friday against West Laurens.
Devin Smith (LB) 6-1, 215 | Brunswick (Brunswick, GA)
3-star: No. 614 overall, No. 62 LB
After losing a heartbreaker in overtime to Glynn Academy 22-15 last week in the City Championship (the same day Smith committed to Kentucky, actually), Brunswick and Devin Smith got back on track Friday with a 42-0 shutout win over Grovetown. Statistics were not made available. Brunswick returns to action on Friday against Lakeside.
Aba Selm (IOL) 6-4, 295 | Simon Kenton (Independence, KY)
3-star: No. 622 overall, No. 52 IOL
Off week for Aba Selm and Simon Kenton (3-2). They'll return to the field on Friday against Great Crossing.
David Washington Jr. (WR) 5-10, 180 | St. Joseph's Prep School (Philadelphia, PA)
3-star: No. 809 overall, No. 126 WR
David Washington Jr. and St. Joseph's Prep (4-1) won its fourth straight game on Friday with a 61-0 smashing of Archbishop Wood. Washington finished his game with two touchdowns, one 43 yards through the air and the other off a 38-yard punt return. St. Joseph's Prep is on a bye this week and will return to action on Friday, Oct. 13 against Father Judge.
Caleb Redd (EDGE) 6-4, 220 | De Smet (Saint Louis)
3-star: No. 840 overall, No. 67 EDGE
Caleb Redd and De Smet Jesuit remain unbeaten at 6-0 following a 42-23 win over St. Louis University on Friday. Statistics were not made available. De Smet plays again on Friday against St. Mary's.
Wille Rodriguez (TE) 6-4, 225 | Covington Catholic (Covington, KY)
3-star: No. 903 overall, No. 48 TE
No. 5 Covington Catholic and Willie Rodriguez remain undefeated after smacking Grant County 56-6 on Friday. The Colonels have both back-to-back games by a combined score of 117-6. Rodriguez has also sat out both games with a minor injury. He'll look to return to the field when Covington Catholic hosts Harrison County on Friday, Oct. 13. They'll face a bye this week.
Antwan Smith (LB) 6-3, 195 | Westlake (Atlanta, GA)
3-star: No. 936 overall, No. 89 LB
Off week for Antwan Smith and Westlake (5-1). They'll return to action on Friday to take on Pebblebrook.
Steven Soles (LB) 6-2, 215 | Powell (Powell, TN)
3-star: No. 941 overall, No. 90 LB
Steven Soles and Powell (5-2) won its fourth consecutive game after taking down Karns 55-10 on Friday. Statistics were not made available, but Soles did post a couple of highlights from the blowout win. In the first clip, he forces a fumble immediately after a handoff to the running back, which was recovered by his teammate. In the second, he latches onto a ball carrier in the backfield and drags him down by one foot for a tackle for loss. Powell will hit the field again on Friday against Knoxville Central.
Lorenzo Cowan (EDGE) 6-3, 215 | Jenkins (Savannah, GA)
3-star: No. 1,090 overall, No. 88 EDGE
Lorenzo Cowan and Jenkins (1-4) were on a bye this past week. They'll return to action this Friday against Ware County.
Hayes Johnson (IOL) 6-3, 295 | Taylor County (Campbellsville, KY)
3-star: No. 1,109 overall, No. 104 IOL
Hayes Johnson and Taylor County (5-2) whooped up on Russell County 44-6 Friday night. With Johnson leading the Cardinals' offensive line, Taylor County rattled off 268 yards on the ground to go along with six touchdowns spread between three tailbacks. Johnson even caught a touchdown pass to convert a two-point conversion. Taylor County also faces a bye this week. They'll play again on Friday, Oct. 13 against North Laurel.
Quaysheed Scott (ATH) 6-0, 185 | Marion (Marion, SC)
3-star: No. 1,117 overall, No. 51 ATH
Quaysheed Scott and Marion (6-1) avenged last week's loss (their first of the season) by winning a shootout against Andrews, 42-32, in Marion's Homecoming. Just as he has been all season, Scott once again stuffed the stat sheet. He recorded three touchdowns and accounted for 160 total yards. The first score of the night came off a 60-yard touchdown run from Scott. He also took a 65-yard reception to the house for another score. Scott even recorded a handful of tackles on defense. Marion will take on Kingstree this Friday.
Jadon Lafontant (IOL) 6-3, 315 | Brunswick School (Greenwich, CT)
3-star: No. 1,289 overall, No. 115 IOL
Jadon Lafontant and Brunswick School dropped to 1-2 on the season after losing to Deerfield Academy 26-17 on Saturday. Statistics were not made available. Brunswick will be in action again on Saturday to take on Avon Old Farms.
Jacob Kauwe (K) 6-2, 200 | Billings West (Billings, MT)
3-star: No. 2,101 overall, No. 8 K
Jacob Kauwe and Billings West dropped back to .500 (3-3) after losing to Bozeman 44-9 on Friday. Special teams statistics were not made available. Billings West is set to play again on Thursday against Great Falls.
---
Learn more about Andy Luedecke and franchise ownership through these resources:
Andy's Story
Why a Franchise
Service Based vs Brick and Mortar
Semi Absentee Ownership
The Process and How It works
Book time with Andy: Andy's Calendar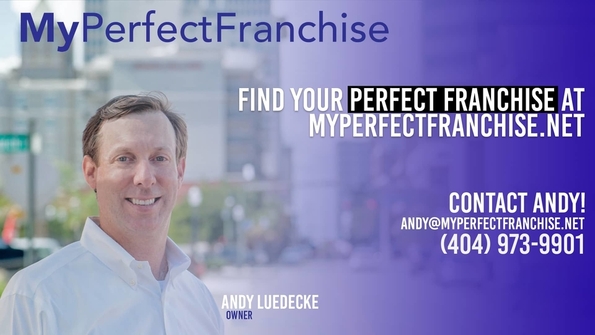 Discuss This Article
Comments have moved.
Join the conversation and talk about this article and all things Kentucky Sports in the new KSR Message Board.
KSBoard