Is Willie Cauley-Stein the best "all-court" big man defensive prospect since Kevin Garnett?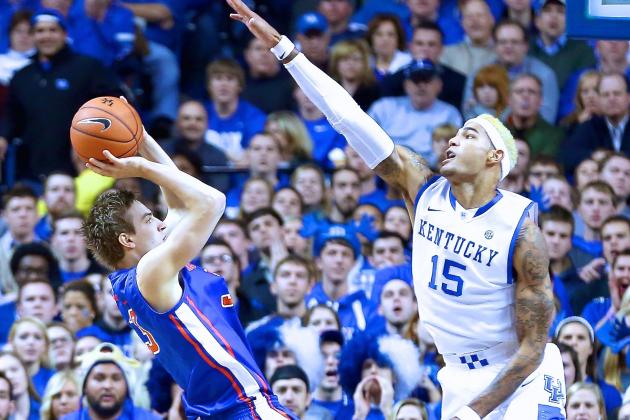 This week on CBS' NBA Draft mail bag has plenty of questions about former Kentucky players. First up, Willie Cauley-Stein and whether or not he's the best defensive prospect since Kevin Garnett. Here's what Sam Vecenie had to say about the big man:
A: He's certainly in the discussion. But ultimately, I think I lean "no" because we've now seemingly had this discussion in three of the past four drafts without leaving the state of Kentucky. In fact, it seems remarkably similar to one that we had with another former member of the 2012 Kentucky recruiting class, Nerlens Noel. Pretty decent class that year for John Calipari, huh? [...] The previous year, the No. 1 overall pick was Anthony Davis, another ridiculous defender whose block and rebounding rates far exceeded those of Cauley-Stein's. Plus, I don't think anyone can accuse Davis of being a worse athlete or less projectable perimeter defender than Cauley-Stein was at that point. And the scary thing is, he might not have even been the best defensive player on his own team! Michael Kidd-Gilchrist was chosen No. 2 overall in large part due to his suffocating, overpowering defense both on the perimeter and in the paint. Both of these guys have turned into incredible defensive players in only their third NBA seasons, as Davis finished fourth in defensive player of the year voting this season, and Kidd-Gilchrist came in ninth.
[CBS SPORTS:
NBA Draft Mailbag: Should the Knicks trade down to get Willie Cauley-Stein?
] Be sure to click the link to check out KSR writer Bobby Reagan's question about whether the Knicks should trade down for WCS and then another question about the Harrison twins. Worth the click.