Johnny Weir will wear a hashtag-controlled brooch at the Derby...Wait, what?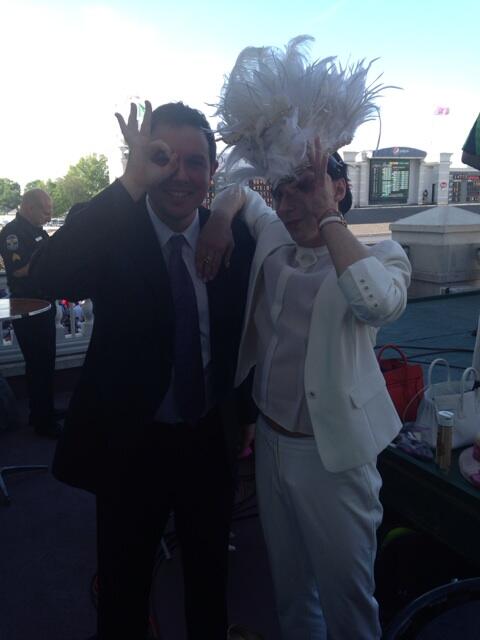 It's Derby week, which means celebrities from B-list to D-list will start making their way to Louisville for the fastest two minutes in sports. NBC Sports is handling the TV coverage, and, as in years past, is sending former figure skaters
Johnny Weir and Tara Lipinski to Churchill Downs to break down the fashion of the day
. Over the past two years, Weir's outfits have been flamboyant to say the least, from that all-white ensemble he sported in that picture with Matt in 2014 to this incredible hat he wore last year, which even included its own cocktail:
I didn't think it was possible, but Weir is taking his getup to another level this year. According to NBC Sports,
Weir will wear a hashtag-controlled brooch
, which will light up and gallop in response to the use of the hashtag #WatchMeNeighNeigh on Twitter. That, of course, is a riff off the popular song "Watch Me" by Silento and ensuing dance craze, the Whip/Nae Nae. I mean, you couldn't make this stuff up if you tried. And you better believe I'll be wearing that hashtag out Saturday afternoon.
[The Verge]