JoJo Kemp OR Boom Williams listed as starting RB in the Week 1 Depth Chart
It's Game Week, which means the local media is gathering at Commonwealth Stadium for Mark Stoops' first weekly press conference of the season. We'll have a live stream of that for you at noon, but first, enjoy
the Week 1 Depth Chart, which was just released
. Here's a pic, courtesy of Jeff Drummond: [caption id="" align="alignnone" width="950"]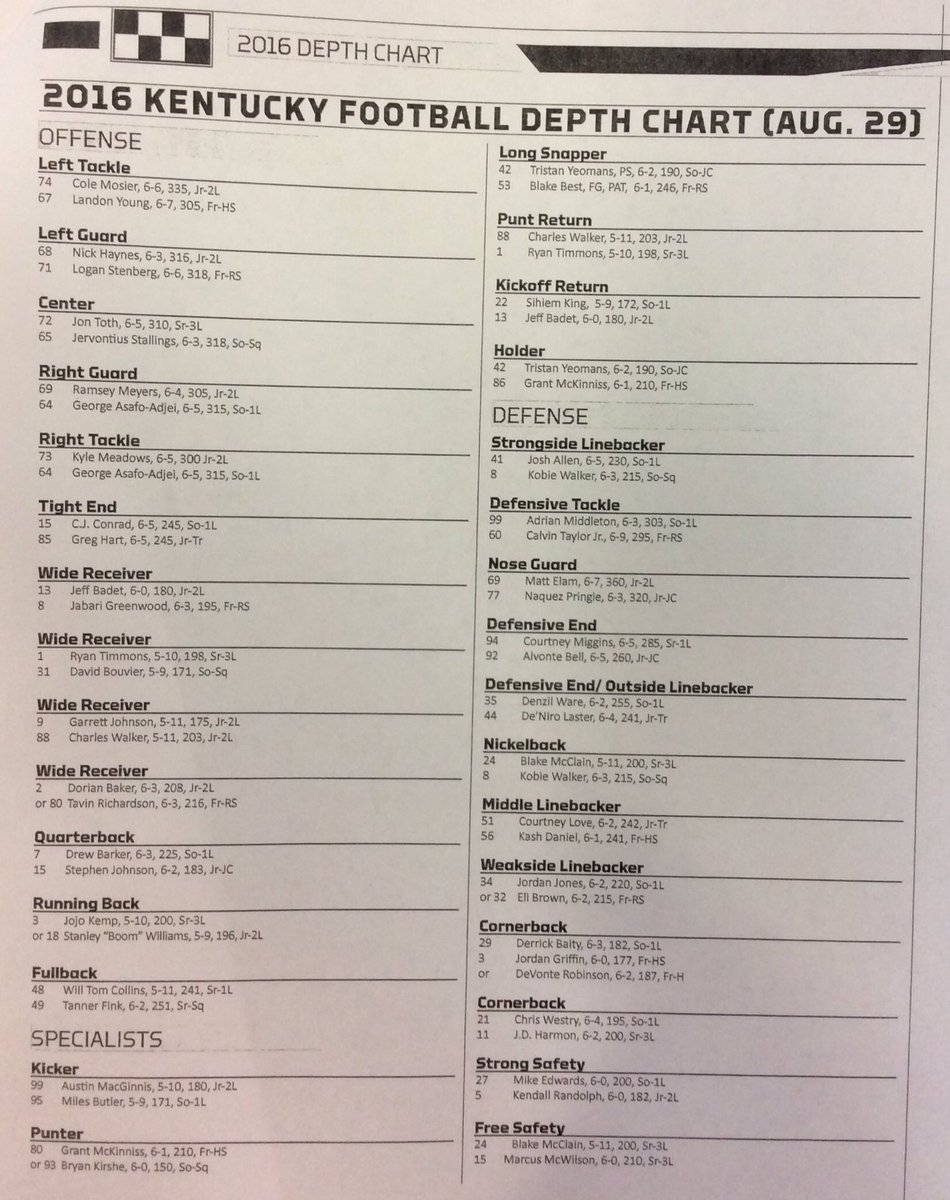 @JDrumUK[/caption] Of note:
As you can see, starting running back is either JoJo Kemp OR Boom Williams. We've heard Boom is back to 100%, but I assume him being listed alongside JoJo is a precautionary measure that Stoops will address during his presser
True freshman Landon Young is listed behind Cole Mosier at left tackle
Naquez Pringle is the second string nose guard behind Matt Elam
Sihiem King and Jeff Badet are listed as kickoff returners and Charles Walker and Ryan Timmons as punt returners.
More coming from Stoops in just a bit...